Trail Chef: Quinoa—A Grain with a Twist
Try this nutty, protein-packed meal: Reader submitted, editor approved!
Heading out the door? Read this article on the new Outside+ app available now on iOS devices for members! Download the app.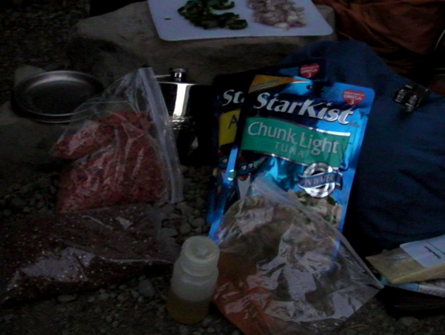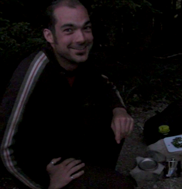 It was the last night of our 32-mile trip in Olympic National Park. We'd survived the 22 switchbacks up from the Hoh River, traced the High Divide, and descended down to the mosquito-infested Heart Lake. With night falling, we were exhausted, sweaty, itchy, and hungry.
It was our friend Patrick's night to make dinner, and the pressure was on. The consequences of pulling something less than utterly satisfying for us out of his pack couldn't be higher. But, in true Patrick fashion, he whipped up a meal so unique, so tasty, and so hearty, we couldn't help but scarf it down, patting our stomachs in appreciation when we finished.
It was a spicy, savory, pilaf-style quinoa dish, accented with tuna. For those who haven't tried it, quinoa is a nutty, protein-rich whole grain that serves beautifully as a rice or couscous alternative. It's healthy, it's energy-packed, and—I can personally attest to this one—it'll satisfy even the most exhausted, sweatiest, itchiest backpacker.
Heart Lake Quinoa with Tuna

Recipe courtesy of Patrick Digmann, reader (and okay, friend of the editors), Louisville, CO

Serves 6.
3 Tbsp. vegetable oil

½ an onion, diced (about 4 or 5 ozs.)

2 cups Ancient Harvest Quinoa (or other brand – but then you'll have to rinse & dry it)

2 tsp. grated fresh ginger root

1 jalapeno pepper, finely chopped

1½ Tbsp. curry powder

1 tsp. nutmeg

½ tsp. ground cloves

1½ tsp. ground cinnamon

½ tsp. salt

3½ cups water

2 pouches tuna

1 cup dried carrots
1. Place oil and diced onions in a pot. Saute the onions on medium high heat for four to five minutes.

2. Add the ginger root, pepper, and quinoa. Cook for one minute, stirring constantly. (A fine, white spiral appears around the grain as it cooks.)

3. Stir in the curry, spices,and salt. Cook for one minute, stirring constantly. Add the tuna.

4. Add the water and bring it to a boil. Cover, reduce heat, and simmer for 15 minutes.

5. Meanwhile, rehydrate the carrots in hot water.

6. Stir in carrots. Cover and cook for four or five minutes, or until all the water has been absorbed.

7. Fluff with a fork before serving.
—Elisabeth Kwak-Hefferan