Trail Chef: Jon Dorn's Favorite Trail Snack
Learn to whip up these chewy, chocolatey--and cheap!--homemade Milk Duds
Heading out the door? Read this article on the new Outside+ app available now on iOS devices for members! Download the app.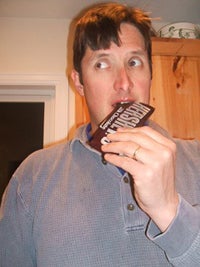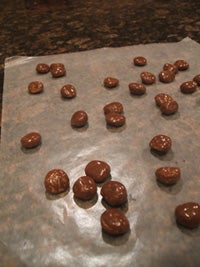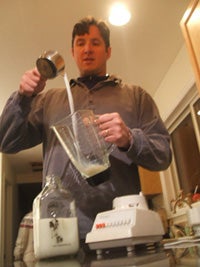 You're bound to be a trail-snack authority when you're the editor-in-chief of Backpacker magazine. But Jon Dorn didn't pick up the recipe for his all-time favorite munchie during his tenure as our fearless leader. Nope, the origins of his famous Homemade Milk Duds go even farther back.
"You can dry milk with a food dehydrator, which takes a while and can be messy, but creates these incredibly tasty (and easy to rehydrate) milk chews," Jon says. "If you mix in a bit of vanilla and a little sugar, it's like having yogurt jerky. We used to do that a lot as kids (but in a regular oven) because we were so poor that we didn't know when we'd be able to afford fresh milk again."
Hey, times are still tough—why not try it at home tonight?
Jon's Homemade Milk Duds



1 cup 2% milk

1 teaspoon vanilla

2 teaspoons sugar

4 oz. baking chocolate (or equivalent Hershey bar)
At home

Mix milk, vanilla, and sugar well. Pour carefully onto lipped tray in food dehydrator (I use the fruit roll tray from American Harvest). Dry on low setting for 8 to 12 hours or until the mixture achieves the consistency of sticky rice. Once it cools, melt the chocolate in a double boiler. While it's melting, cut the milk jerky into 1×2-inch strips and hand-roll them into balls. Dip the balls in the melted chocolate and place on wax paper to cool.



On the trail

Store in a plastic bag, and keep cool. Temps over 80F will melt the duds.
Did you try it? How did you like 'em? Tell us in the comment section below!
—Elisabeth Kwak-Hefferan