The Guiding Life: Part III
Thoughts on leading a dozen guests through big, bad wilderness
Heading out the door? Read this article on the new Outside+ app available now on iOS devices for members! Download the app.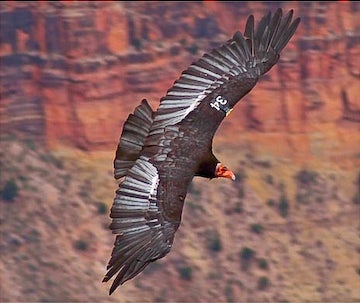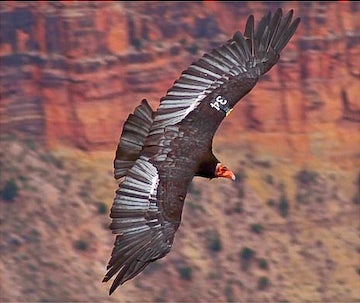 Yo Campers. I've returned from guiding and am back in magazine mode (i.e. stuffed in a closet, pounding keyboard). But here's a a quick recap of my last foray through Zion and Bryce before I dive into assignment catch-up lest the editor's spank me.
Leading a 12-person group was awesome, and demanding, even with a solid assistant guide and a full complement of upstanding, understanding hikers. For one, with any large group there will be differences in athleticism, pace, temperament and desire. Some people want to hammer. Some want to contemplate. Some are curious about geology and natural history, while others just want to ogle pink rock and blue skies. More people equals more variation in said parameters, but you've got to keep everyone reasonably together, happy, interested – and last but definitely not least – safe. This can be a balancing act, and it requires reading each person subtly, especially when high temperatures and sun make a straightforward hike rather trying, as they did in Bryce.
Taken as a whole, the week reminded me forcefully that leading groups is all about fun, but it's no simple walk in the park. All it takes is a sprained ankle or a case of heat exhaustion, and suddenly you've got split parties, disorganization, and spiraling mayhem that needs to be controlled. On an exposed scramble like Angel's Landing, you've got to keep an eye peeled for the sudden appearance of fatigue, or vertigo, or a case of 'shaky leg'. People are pushing their physical and psychological limits in unfamiliar environments, which is one reason they're hiring a guide in the first place, and that can lead to rewarding success, but you've also got to be ready for a sudden bonk.
On the ooh-ahh nature front, the desert bighorn sheep made repeated appearances in Zion, and the rut continues to ratchet up, with small packs of rams trailing across the slickrock domes behind harried ewes. On the airy Angel's Landing climb, we watched a critically endangered California condor soar on thermals, big as a B-24. It was huuuuge, way bigger than the turkey vultures it was flying with. Decidedly cool.
Perhaps the most rewarding aspect of the whole thing was meeting people from entirely different walks of life. There was a dentist-cum-rock-guitarist, two architects who design major federal projects, a hospital administrator, a lawyer and enthusiastic birder, an urban transportation consultant, a pharmacist who also does SAR and trail maintenance in the Big South Fork NRA along the Kentucky border, and a down-home Tennessee boy who kept us all in stitches telling tales with an accent you needed a buzzsaw to cut through. These are not the types of people a Western adventure hobo like myself normally hangs with, and the experience broadens ones horizons in a very good way.
It was nearly 100 degrees in Zion most days, but now, back in Torrey, it's downright chilly, the aspen are in full golden regalia, I've developed a sudden and vicious cold, and it's supposed to snow today atop nearby Boulder Mountain. Color me skeptical on that score, since weather these days usually arrives later and weaker than predicted, thanks to climate change versus the historical data used in predictions. But regardless, it's a good day to hide out, write, and edit pics.
After nine days I'll be guide two more weeks in Capitol Reef and Escalante, but return home most nights to write and stay in touch. I look forward to guiding in my backyard because it's every bit as gorgeous as Zion or Bryce, but much less crowded and overdeveloped, and there are tons of cool slickrock routes we can travel in LNT style. (HEADS UP: There are still spaces available on the October 17th-23rd trip.) Two days after those sojourns end, I'm off to our 2010 Editor's Choice testing trip.
What with my frantic travel schedule lately, I really need to get an iPhone and wade into uber-hip wireless microblogging, because hunting for Wifi in the rural West sucks. But I'm waffling philosophically, still unsure whether that would dilute the wilderness experience (baaaaad), or help me stretch my electronic leash a bit further (goooood). In the meantime, stay tuned for the next blog later this week, where I'll get back to business reviewing some of the summer's more interesting survival emergencies. Until then, cheers. And hike safe. — Steve Howe