The First Annual Colorado Trail Fest
In September, we gathered backpackers from around the country for the best hiking party the country had ever seen. And in 2017, we're doing it again.
Heading out the door? Read this article on the new Outside+ app available now on iOS devices for members! Download the app.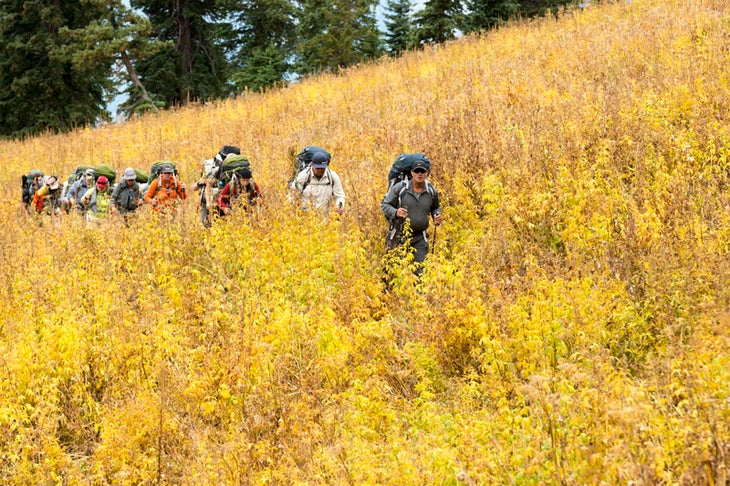 Hikers split into five groups and took different routes to Elk Park along the Animas River, where they would rendezvous at a backcountry train stop. On the first day, one of the groups ascends the Pass Creek Trail to a camp below Engineer Mountain. (All photos by Kennan Harvey except where noted)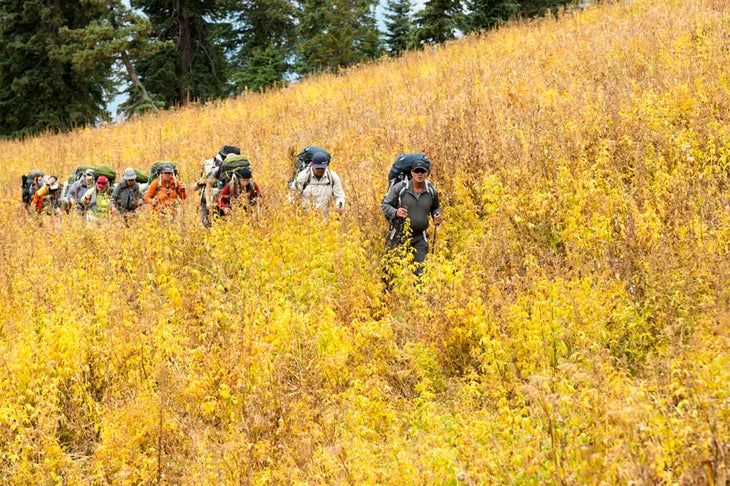 Kitchen tarps were key to cooking and eating in the rainy weather.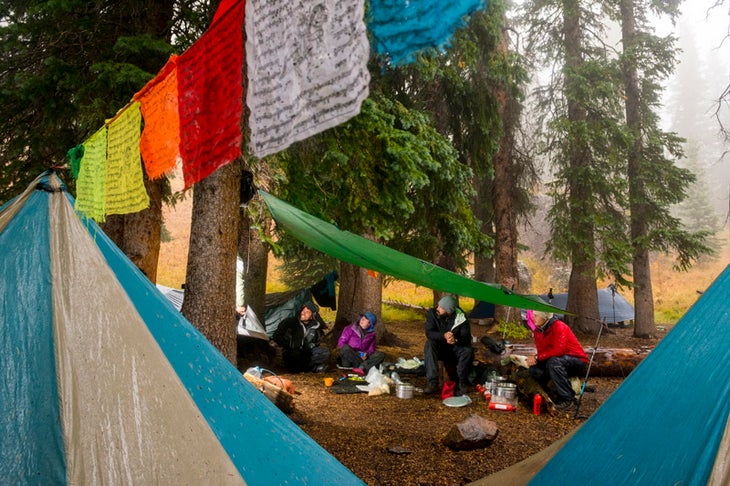 There's always time for blister care.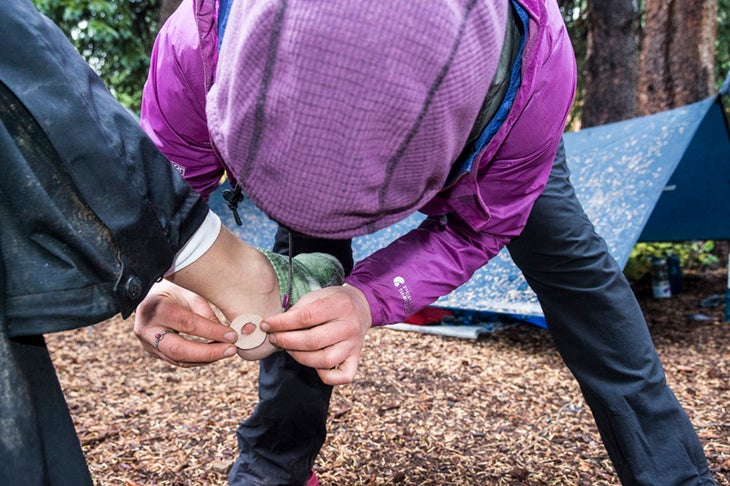 Packing up below Engineer Mountain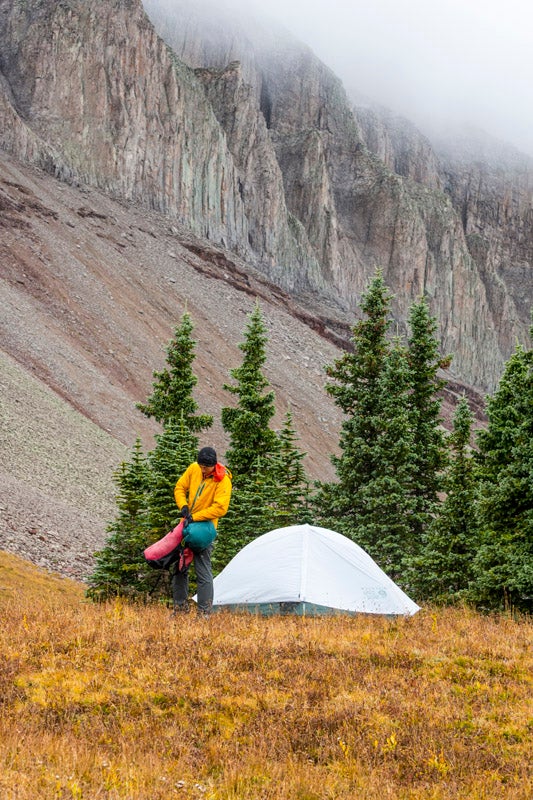 BACKPACKER Editor-in-Chief Dennis Lewon and COBS instructor Dustin Moore hike through the fog on day 2.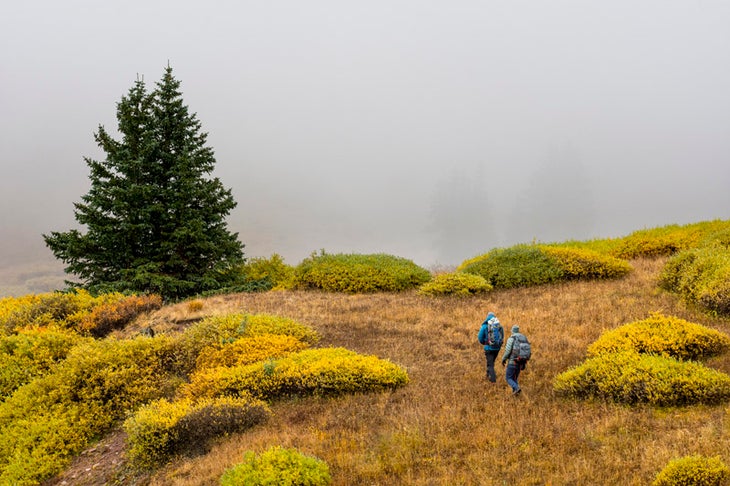 Even the bushes were golden in the third week of September.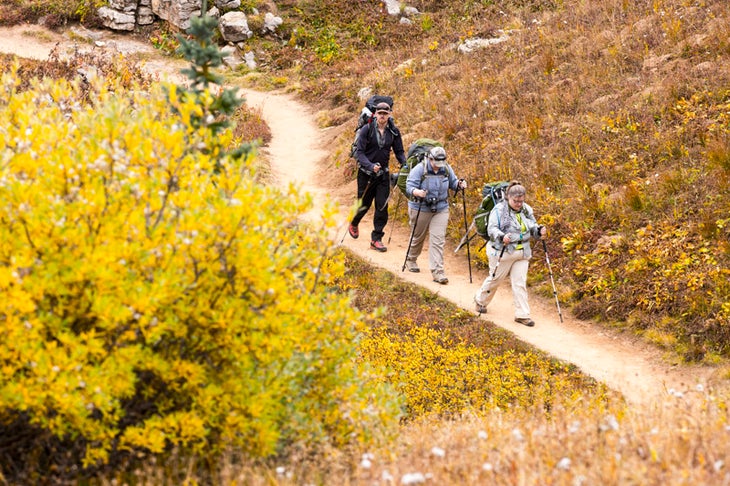 Barb Mapel shows off her camp hair on day 3.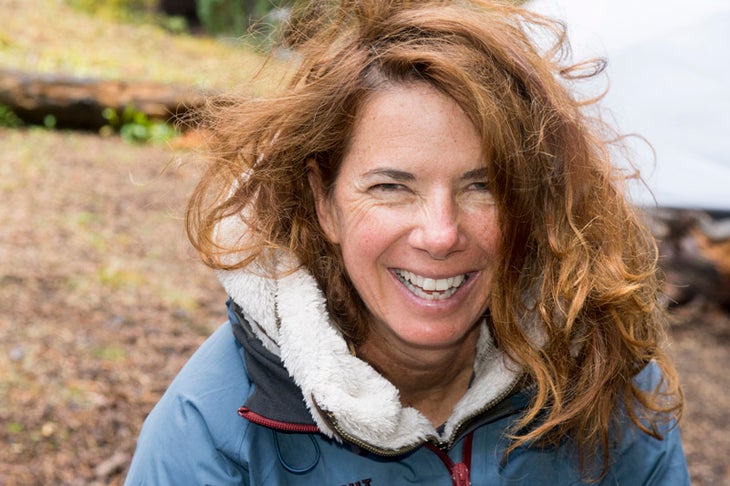 Packing up at the beginning of day 3 on the Colorado Trail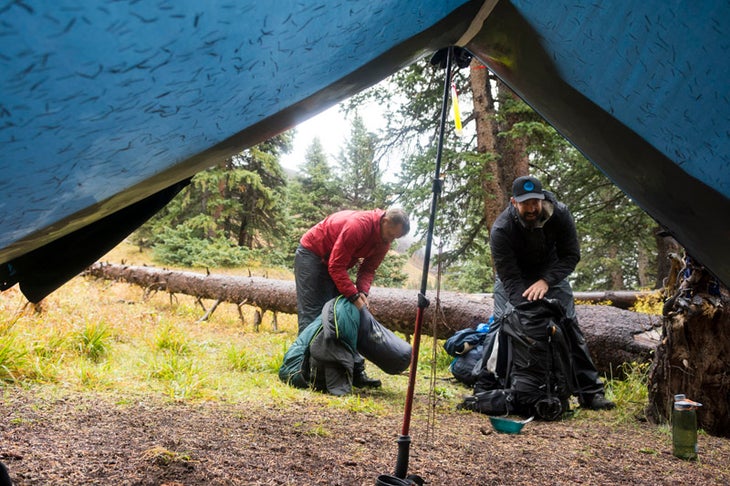 Hikers at the headwaters of Lime Creek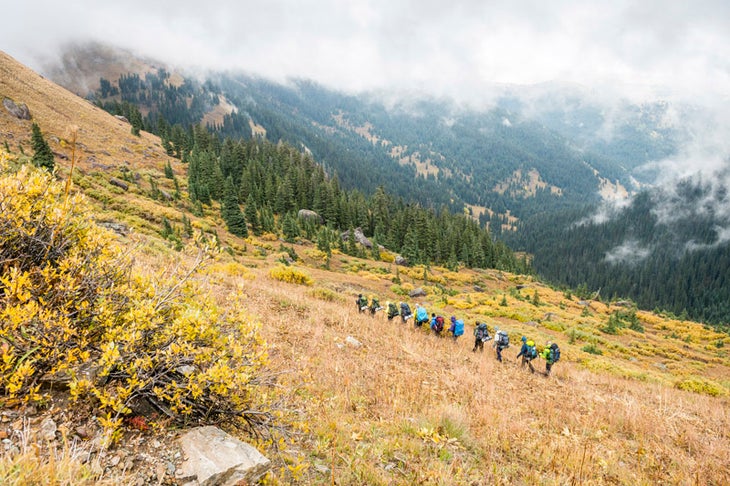 Santiago Espanosa and Greg King hike on the Colorado Trail on day 3.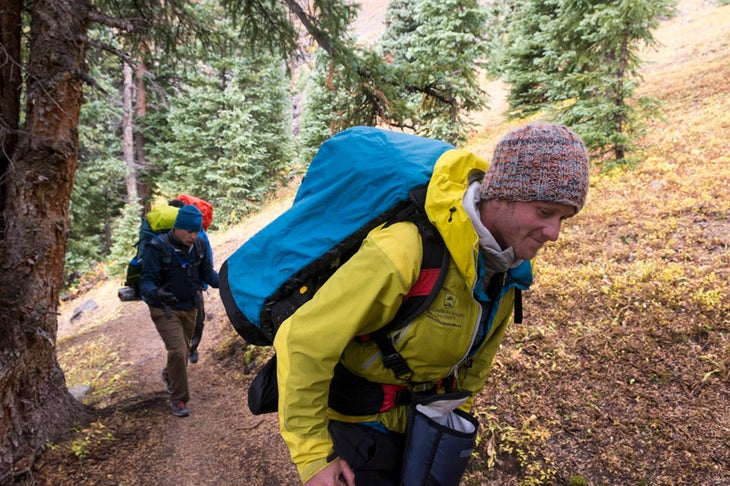 Stephany Havens enjoys a welcome moment of sunshine.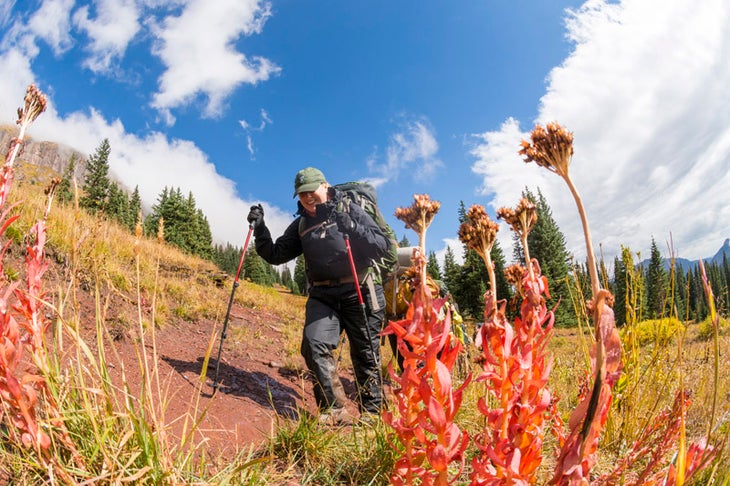 Mareya Becker and Greg King hike toward Bear Creek on day 3.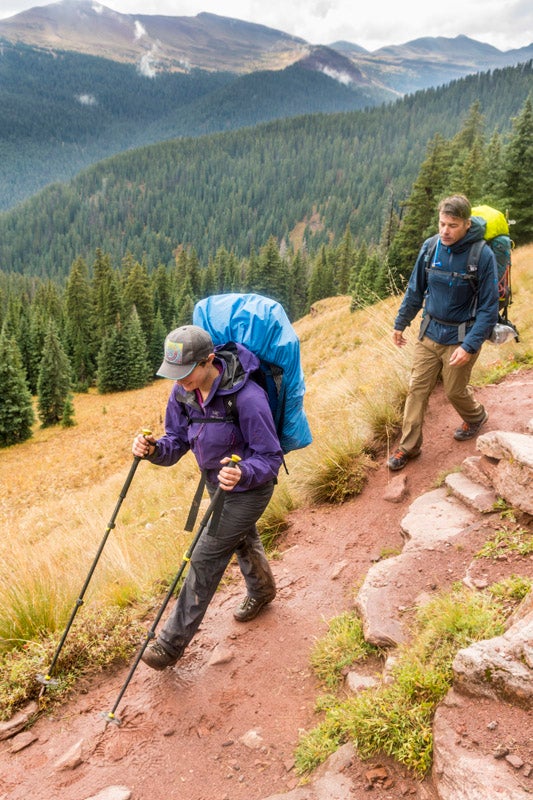 When the clouds lifted, the views across the San Juans were spectacular.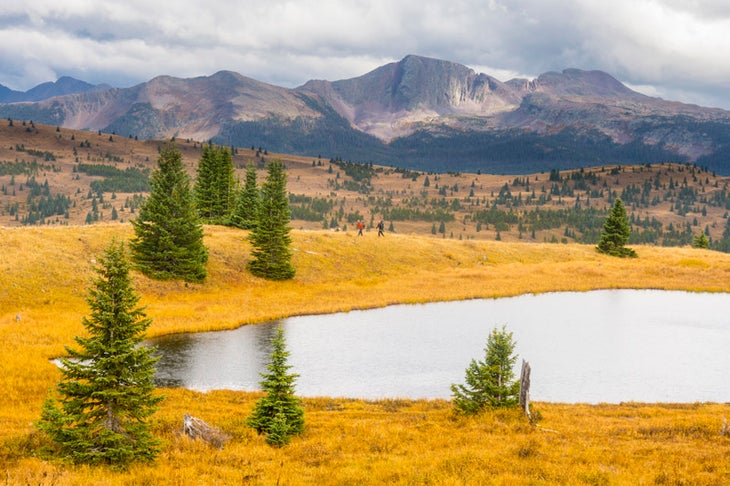 Brothers Michael and Mark Smith enjoy the snowfall amid changing aspens on day 4.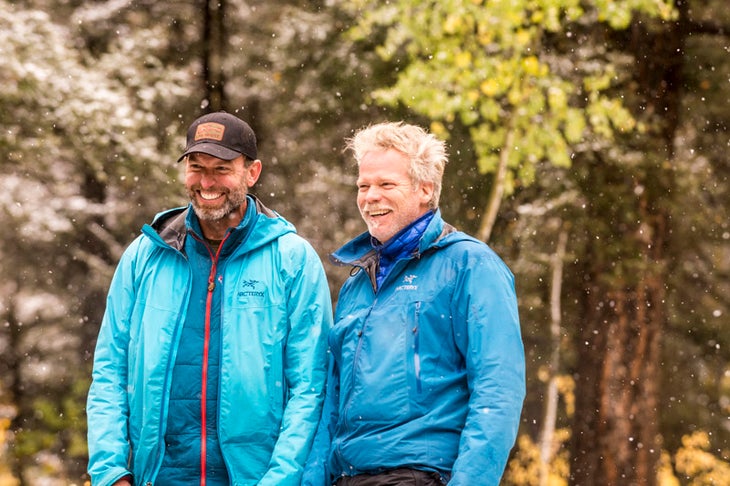 Hikers were all smiles when snow fell on the final approach to the backcountry train pickup in Elk Park. Photo by Courtney Gerard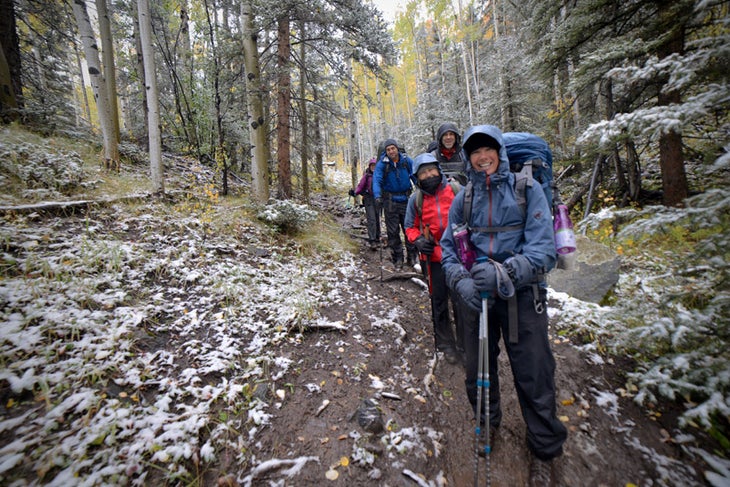 Riding the train back to Durango made for a perfect finish.
Backpacking needs a good party, so we created one. In partnership with Mountain Hardwear, the state of Colorado, and the Colorado Outward Bound School, we launched the first annual Colorado Trail Fest in September 2016. Nearly 40 BACKPACKER readers gathered for a four-day trek in the San Juan Mountains, followed by a train ride to Durango and a music-beer-food-prizes celebration. We had rain, sun, sleet, snow—and an unforgettable experience. Check out some shots and a video from the unprecedented event.