The Best Yelp Reviews of National Parks
Everyone's a critic, it seems—especially when it comes to national parks. Our man scoured Yelp to find out what some Americans really think about America's Best Idea.
Heading out the door? Read this article on the new Outside+ app available now on iOS devices for members! Download the app.
image: Ann Hornyak/Flickr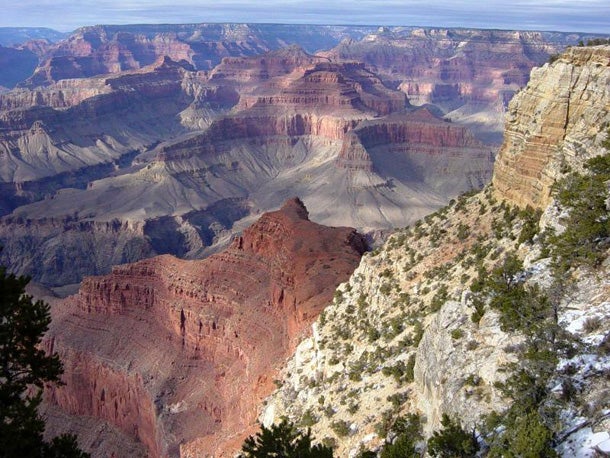 image: NPS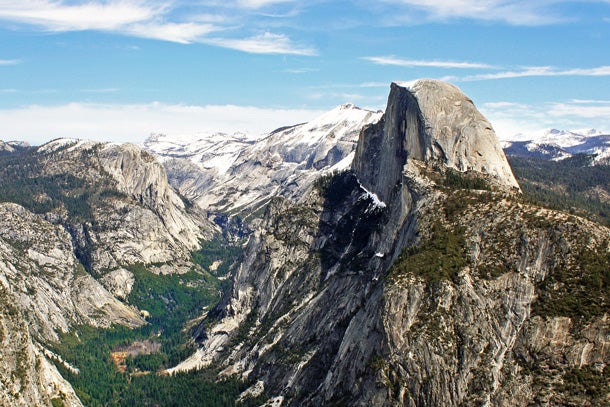 image: Dimitry B / Flickr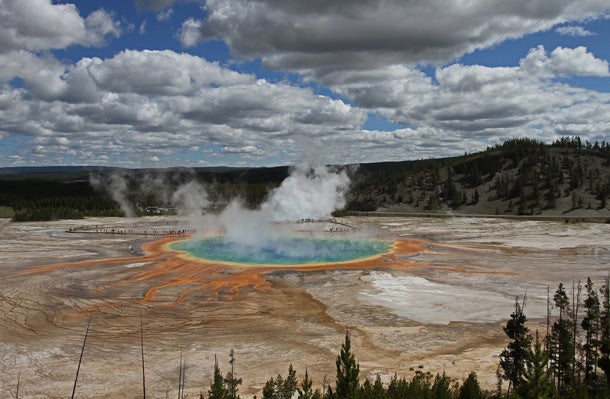 image: NPS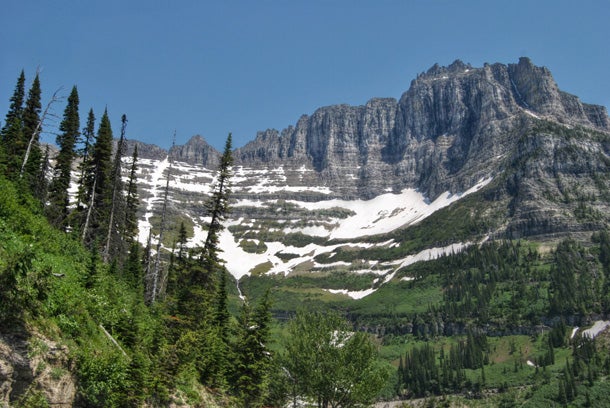 image: LocoSteve / Flickr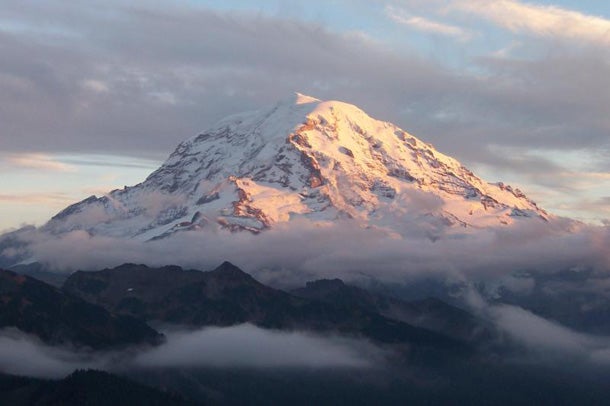 image: NPS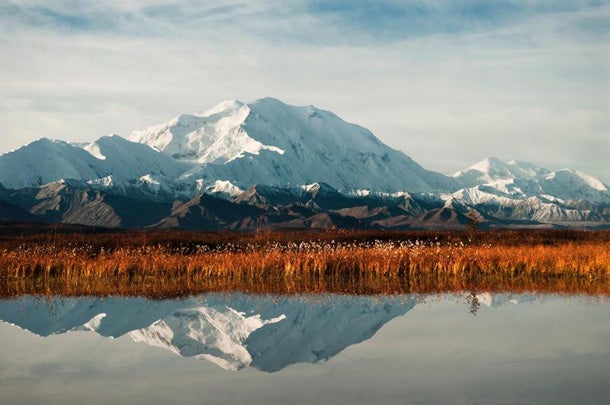 image: NPS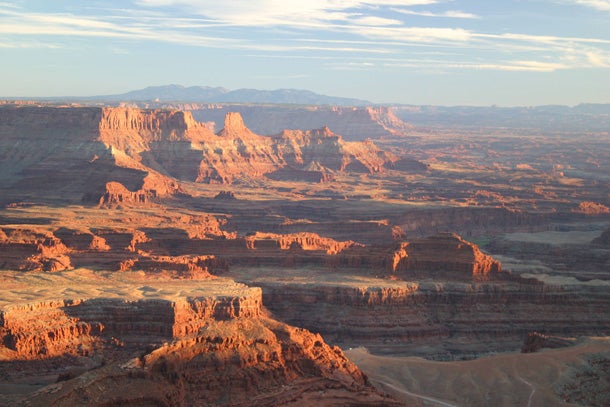 image: Stephen Smith / Flickr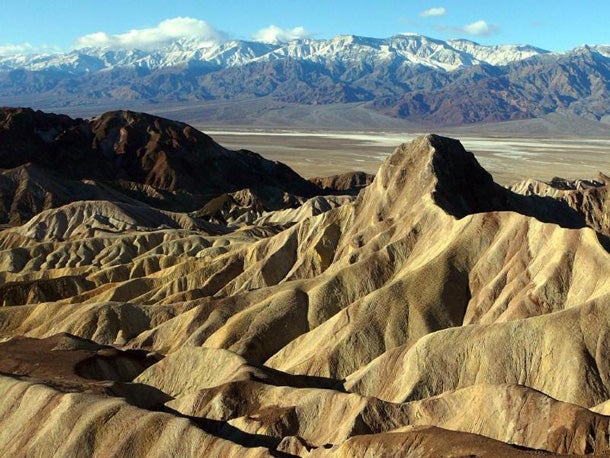 image: NPS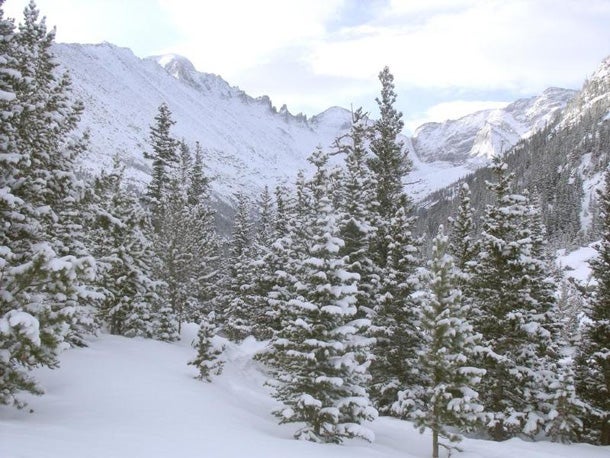 image: NPS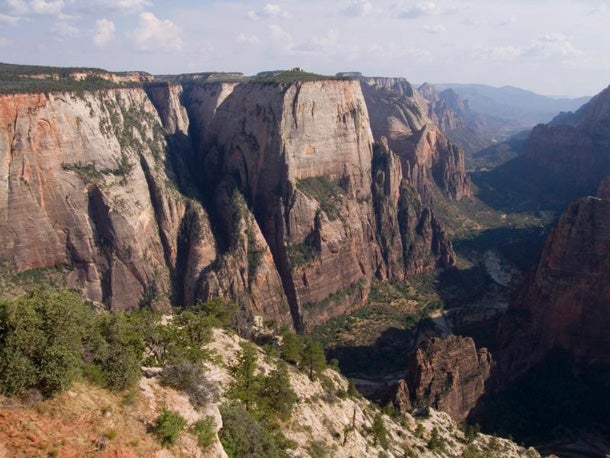 image: NPS
You know the saying about opinions: They all stink and will be preserved in digital perpetuity on Yelp. Surprisingly, this is as true of our favorite national parks as it is of your neighborhood tapas bar. The good news: Most parks get reviews that would make Mario Batali jealous; the gushing 5-star praise is enough to restore your faith in your fellow hiking human.
Now the bad: Even life-list parks get dinged by grumps who just can't help grousing about crowds or too many rocks. It's more proof that you can't make everyone happy, even if you're a UNESCO World Heritage Site. But we have to laugh to stop from crying, so herewith are some of the best (worst?) gripes we could find.
Editor's note: Typos preserved below for posterity.

1. Great Smoky Mountains National Park

GIVE ME A SIGN
"I know hiking at night is not preferable, but could they paint the signs with white instead of having names of trails and whatnot carved into the signs? It would be SO much easier to read. […] You can never really "over-label" when it comes to gigantic parks in the great outdoors."
ATTENTION, WINDOW SHOPPERS
"A backpacker or trailblazer's paradise. I prefer to drive through."
DO FEED THE BEARS
"We hiked some amazing trails with beautiful waterfall views and got to see a friendly bear up close and personal – I let him have my sandwich because I was not sure just how friendly he was…"
2. Grand Canyon National Park

THE HOLE-IN-THE-GROUND PROBLEM
"Whoopity do, Grand Canyon. You are a giant hole in the ground. You were caused be erosion. You don't have roller coasters or dippin' dots. Jeeesh. Can you say "overrated?"
NEEDS MOAR RIDES
"I just don't understand why they won't build a road, aerial tramway, elevator, or SOMETHING that gives easier access to the canyon's depths. To people who say that building anything would ruin the Grand Canyon, I would say this – did building a road into Yosemite Valley ruin Yosemite?"
IT'S A LONG WAY DOWN, ESPECIALLY WHEN DRUNK
"Whatever you do, be warned that there are no barriers around the edges which fall about 300-900 feet into the depths of the Canyon. Do not take pictures or have pictures taken of yourself without being serious. Do not hover about the Canyon whilst drunk. You will fall over the edge and you will die."
3. Yosemite National Park

VOTED OUT OF OFFICE
"Ok people, it is great, but it is not as good as Yellowstone. As an example, we went for a moon lit hike sponsored by the park and they asked those there to raise their hands if it was their favorite park. Only 20% of people raised their hands."
HERE COME THE WATERWORKS…
"BTW, the park shuts off some of the waterfalls after mid summer. This is probably due to dwindling Park Service budgets that are spent on toilet paper. Please protest this fiscal mismanagement by STAYING AWAY from Yosemite!
SARCASM, HOPEFULLY?
"Utterly horrible place. No McDonalds on every corner, no casinos or pawn shops anywhere in sight. Trees block views and too many grey rocks. No concierge or valet parking. Just forget about this place…"
4. Yellowstone National Park

POETIC JUSTICE
"Amazing. Unique.
But shall I ever return?
I truly doubt it."
DEATH AROUND EVER CORNER
"HOLY CRAP. If you like being stuck in a car for miles and miles on the side of a 4938752384732 feet tall mountain where any moment you could sneeze and fall to your death and no one will find you for a month…this is the place for you…."
I LOVE NY
"I couldn't wait to get back to New York from this uncivilized wilderness. It's like a bigger version of Central Park, only with bears."
5. Glacier National Park

LAME SHOWERS
"We love Glacier National Park, but we can't stand the ridiculous shower rules at St. Mary Campground (most likely, the other campgrounds, too). Time to get real, National Park Service. If you can't provide a hot shower for campers around the clock, maybe we need to outsource your jobs to a private company that puts customer service first. Lose the attitude and fix the showers."
TRY CANADA INSTEAD, EH?
"This is not that nice of a park. It is overcrowded and overpriced. I can understand needing a toll road if the money is meant to maintain the roads, but having a charge just to deter people from using the road is extremely ridiculous. Isn't a road meant to be driven on? Compared to the national park not too far North of here, I wouldn't waste time visiting this one. "
COLD SHOULDER
"Cons: Cold. I went in mid-June but still felt cold often, overnight lows in the low-to-mid 40's. Rainy. We got lucky and it only rained once out of the 6 days we were there, but others aren't so lucky, it can rain often here."
6. Mt. Rainier

LIKE JUICY STEAK ON A TRASH-CAN LID
"This place was the worst!!! I'm not saying it wasn't pretty, but it makes me remember an episode of the Cosby show where Vanessa is engaged to someone and Bill Cosby says that it was like a juicy piece of steak presented on a trash can lid. That's what this place was. Mount Rainier served on a trash can lid."
GOOD FOR MATRICIDE, BUT THAT'S ABOUT IT
"When my mother-in-law was in town, she wanted to hike Mount Rainier. I saw the opportunity to shove her over a cliff and took it. Needless to say, the presence of my children saved her life. Just barely."
7. Denali National Park

MOVE ALONG, NO ADVENTURE TO SEE HERE
"If you are looking for real adventure, skip Denali. It is a four hour bus ride to Eilsen visitors centre. The bus stops way too much. The hiking trails are limited. Two of the trails were closed because of bears. We did not go for the wildlife from the bus since we like to see it on our own. According to their records, you only have a 35% chance of seeing Denali, 25 miles away from the visitor's center in July. You are only at 3,900′."
'IT'S HELL'
"BRING your own food… they have crappy very very (did I say very) overpriced food.
DON'T TAKE THE BUS… drive the 19 miles in with your car. You'll see just as much and you don't have to listen to stupid tourist run there mouths all day. Believe me… it's hell. The drivers are not much better… it's a tragedy."
8. Canyonlands National Park

GRAND CANYON, JR.
"If you have seen the Grand Canyon, it is not clear why you would need to make the three hour round trip drive from hwy 191 and back to see Canyonlands. This park is similar but 10 times wider and flatter. I know this is going to sound horrible, but Wifey and I found this place to be a little boring."
WIFEY AGREES
We enjoyed a lot of otyher places in the Moab area, but had sort of an "mehhhhh" attitude here. Don't get me wrong- The views are spectacular and it's definitely worth a visit. But, I've been to the Grand Canyon (too many times), Death Valley, Yosemite, Bryce, Zion, Arches… etc. etc. Places where I liked the 'atmosphere' a lot better."
9. Death Valley National Park

UGLY, EVEN FOR A DESERT
"Don't waste your time!! I have lived in places ranging from by the ocean to the desert, and I have to say this is the ugliest place I have ever seen. Most deserts at least have some color to them, creating their own special beauty, not here, there is a bit of color near the entrance, and a tiny bit inside, otherwise… I paid $20 for nothing but nasty rock and salt."
10. Rocky Mountain National Park

WHAT A DIFFERENCE A SEASON MAKES
"Nothing was blooming, all the trees were still leafless, the elk were just laying around. I did see one small waterfall that was pretty cool, but other than that it was just a nice scenic drive. I would definitely recommend coming in the summer."
11. Zion National Park

AT LEAST THERE'S A TACO BAR
"Never again. Scenery is grand and huge and up in the air and distant and impersonal. I got bored fast, and the 109° heat didn't help in the least. […] Inside the park we ate at the sit down restaurant. Salmon cakes were good. The taco bar incredibly boring but may be suited for kids."