Summer Outdoor Retailer 2008: Heaven For Gearheads
The BACKPACKER team heads out in force to cover the biggest industry show in the nation.
Heading out the door? Read this article on the new Outside+ app available now on iOS devices for members! Download the app.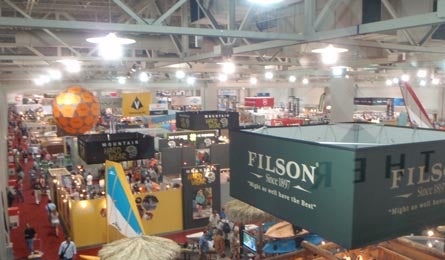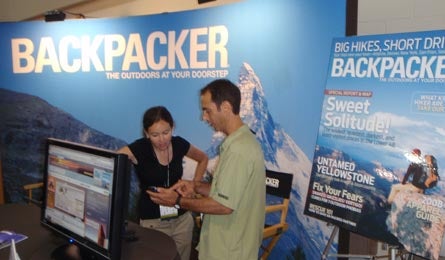 Twice a year, the entire outdoor industry—the makers of gear and sellers of gear, plus assorted Public Relations companies, magazine editors, and gear wonks—gathers in Salt Lake City for a four-day tradeshow called Outdoor Retailer.
Hundreds of companies. Thousands of new products.


It's a chance to see tomorrow's designs today, and to see all of the outdoor industry's best equipment—from tents and packs to soft shells and kayaks—gathered under one extremely large roof.
Our job is to see it all as we search for next year's best gear. It's grueling, it's chaotic, it's business, and it's also, well, pretty damn fun.
As Steve Howe, our Rocky Mountain editor and author of the Backpacker.com blog, The Pulse says, "I approach the show like I'd approach the scene of a famous catastrophe, with a combination of pilgrimage, awe, and dread."
This week at the Outdoor Retailer Summer show, manufacturers unveil their new products for Spring 2009. And BACKPACKER will be there to find the coolest new stuff and get it into the field for testing for our 2009 Gear Guide. We'll blog daily from the show to give you a sneak peek at the best of what's coming next year. But first, we'll dispel a few myths about working the tradeshow as a BACKPACKER gear tester:

1)
Free gear ain't all it's cracked up to be.
Exhibits A through D: a lightning detector that didn't detect; a sock with zippered pocket that gave us ankle blisters; a jacket with "retractable" insulation; and, no kidding, a very bright orange fleece thong. And note to stove makers: we don't care how hot it burns if it can't hold a pot.
2) It's work! We swear! During the show our crew of eight editors and testers will log an expedition's worth of miles on the floor of the Salt Palace convention center. We already have more than 200 appointments scheduled with gear manufacturers, and the list keeps growing. (OK, we also have 35 parties scheduled—it's not all work.)



3) Tradeshows are boring: That may be true at, say, a kitchenware convention, but we've seen enough weirdness at Outdoor Retailer to know better. From drag shows to uphill-treadmill competitions to a trail-running race in which runners carried couch pieces, we've seen a few surprises over the years.
Stay tuned, and we'll keep you posted on this year's best new gear, brilliant innovations, and the just plain bizarre.
—Dennis Lewon