Philly to Look Like Phanatic, Goes Green!
Forward-thinking Mayor Michael Nutter leads "Philthadelphia" in the attempt to clean up its image by 2015, intern is filled with hometown pride.
Heading out the door? Read this article on the new Outside+ app available now on iOS devices for members! Download the app.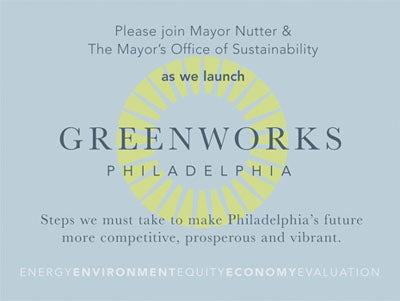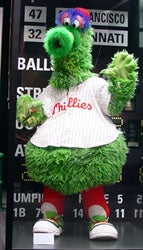 Add this to the list of "Why I love Philadelphia": my former town pledges to go green. I can't wait to go back to the land of cheesesteaks, the 2008 World Champion Phillies, and Yuengling Lager as the changes are implemented to see how my city's changed for the better.
Mayor Michael Nutter unveiled Greenworks Philadelphia [http ://greenworksphila.org /] on April 29. This ambitious plan aims to implement city-wide initiatives to turn Philly green by 2015. Included is a plan to increase recycling by installing bins in Center City (absolutely necessary – anyone see how full the regular trash bins get around 16th and Walnut by 5 p.m.?), the planting of 300,000 trees, and converting public transportation to biodiesel (and funding SEPTA to do so).
Nutter said that "Greenworks Philadelphia is a vision for how Philadelphia can and should seize this moment, building on the assets of the city left to us by the past and creating a better future for ourselves, our children and generations to come."
Philly blog The Illadelph describes the plan (and their favorite provisions). Greenworks sets goals in five areas — energy, environment, equity, economy and engagement — and encompasses more than 150 initiatives.
In addition, Philadelphia is also a "Solar America City." This program belongs to the U.S. Department of Energy's Advanced Energy Initiative (Steven Chu, holla!). According to the Mayor's Office of Sustainability, "Philadelphia has committed to integrating solar energy technologies into its energy planning; removing market barriers to solar energy development; and promoting solar technology among residents and businesses."
It's nice to see my old stomping ground cleaning up its act and adding more green spaces for the public to enjoy. We've already got a huge park for killer hiking and biking (Wissahickon) and a gorgeous path to run next to Kelly Drive. If Center City could start looking equally as beautiful, I might actually be able to wear flip-flops without my feet turning black. But the idea of green seems to come naturally to Philly and hopefully will be embraced by the people… the Philly Phanatic is green, after all!
– Adrienne Saia Isaac



Mayor's Office of Sustainability

The Illadelph: Mayor Nutter to Unveil Greenworks

Phanatic image credit: numb3r