Outdoor Retailer Will Leave Utah Over Public Lands Dispute
Announces move after contentious call with Governor Gary Herbert
Heading out the door? Read this article on the new Outside+ app available now on iOS devices for members! Download the app.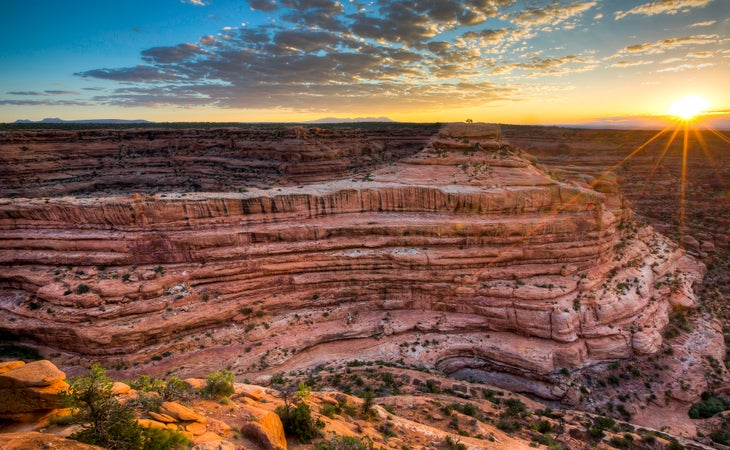 The outdoor industry's largest trade show will leave Utah following a clash with the state's government over its public lands policies.
In a press release, Outdoor Retailer organizer Emerald Expositions said that the company was seeking a new location for the show, and would not be considering Utah.
"Salt Lake City has been hospitable to Outdoor Retailer and our industry for the past 20 years, but we are in lockstep with the outdoor community and are working on finding our new home," said Marisa Nicholson, Outdoor Retailer's show director.
In a contentious conference call hours before the announcement, a group of industry representatives including members of the Outdoor Industry Association and leaders of REI, Patagonia, and The North Face told Utah Governor Gary Herbert that his government needed to cease fighting for the transfer of federal lands to the states, the dissolution of Bears Ears National Monument, and the curtailing of the Antiquities Act. If it did not, the representatives threatened to move the show, which brings about $45 million to Salt Lake City every year.
In a press release, OIA said that Herbert's response was "more of the same."
"It's disappointing Governor Herbert and the Utah congressional delegation are in a different place from Republican and Democratic leaders in Washington, D.C., and across the country," said OIA Executive Director Amy Roberts. "Both President Trump and Interior Secretary nominee Ryan Zinke have stated their support for keeping public lands public and accessible by all Americans."
In an email to the Salt Lake Tribune, Herbert spokesperson Paul Edwards called the decision not to let Utah bid "offensive."
"It perpetuates the false narrative that Utah — a state that derives much of its inspiration and identity from its iconic public lands, a state that invests tens of millions of dollars into the protection of and access to its public lands — is somehow hostile to those public lands," he wrote.
The show won't be moving immediately: Outdoor Retailer is under contract with the Salt Palace convention center until summer of 2018.
Outdoor Retailer had been under increasing pressure to relocate since February 3, when Herbert signed a resolution calling on President Trump to rescind Bears Ears' national monument status. In response, Patagonia announced it would not return to any Outdoor Retailer in Utah; other companies, including Arc'teryx and Polartec, quickly followed suit.