Oregon Hiker Dead in Suspected Cougar Attack
If confirmed, the death would be state's first recorded mountain lion fatality.
Heading out the door? Read this article on the new Outside+ app available now on iOS devices for members! Download the app.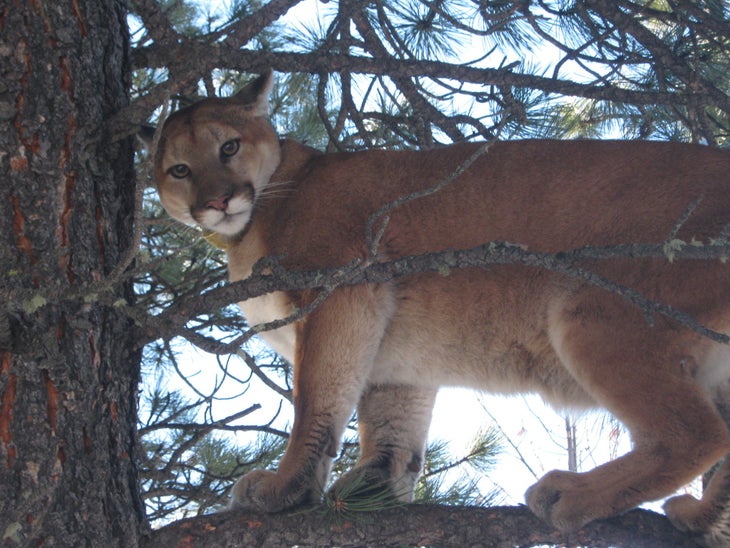 A hiker found dead by search and rescue crews on September 10 was likely killed by a cougar, Oregon wildlife officials say.
Diana Bober, 55, of Gresham Oregon, went missing after going on a solo hike near Mount Hood on August 29. An autopsy showed wounds consistent with an attack on a large animal. 
If confirmed, the death would be the first fatal cougar attack in Oregon history, and the second in the Pacific Northwest this year.
Speaking to Oregon Live, Oregon Department of Fish and Wildlife watershed manager Brian Wolfer said that while there's a "slim possibility that something else is responsible," all signs point to the death being the result of a cougar attack. The department estimates that more than 6,000 cougars roam the state.
On Thursday, two USDA Wildlife Service personnel attempted to track the cougar with dogs, but hadn't found it or any signs of mountain lions after a day of searching, Wolfer said. The team plans to expand the search to cover the cougar's estimated home range.
Cougar Safety Tips
Attacks on individual hikers are rare, attacks on groups even rarer. Hike with a friend or two in cougar country for extra safety.
If confronted by a mountain lion, stand your ground and make yourself seem as large as possible by raising your arms or trekking poles. Throw rocks if you can get them without bending down. If the mountain lion is cornered, slowly back up to give it an escape route, but don't run or you'll trigger its chase instincts. If attacked, fight back (aim for the eyes and nose).