OR Daily: Rumba Time
OR Daily sits down with Drew Peters on RumbaTime
Heading out the door? Read this article on the new Outside+ app available now on iOS devices for members! Download the app.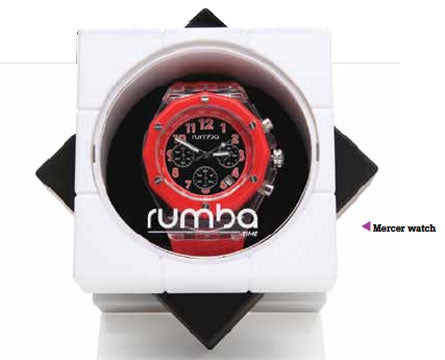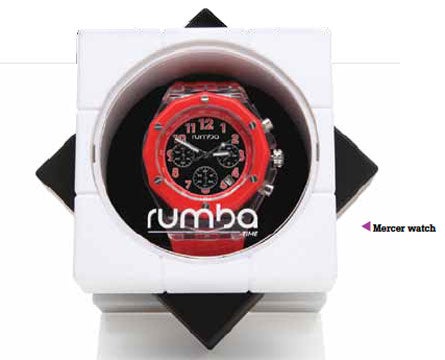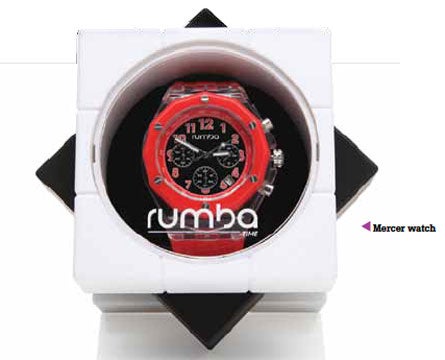 Drew Peters on RumbaTime: "Our company was launched in 2009. We make fashionable watches that are affordable and perfect for working out. All of our watches use silicone, which makes them comfortable, lightweight, and allows us to create any range of colors. We have a one-year, no-questions-asked warranty. We are introducing two new lines that are completely unique. One will incorporate the hologram technology of EFX, and the other is an exclusive with the new company VITAband. The latter will add an interactive medical ID component and offer contactless payment, allowing users to wave a Rumba watch at the point of sale to make purchases at thousands of retailers. It will be revolutionary for runners, bikers, anyone who wants the peace of mind of an ID bracelet, the freedom of not carrying a wallet, and of course the time!
If you only had 1 minute with a customer, what would you tell them to explain how and why you started designing and manufacturing your product?
➜ I used to be a professional cyclist, and still am very active and run, ride, surf, ski, etc. But I also live in NYC and like fashion. I wanted a watch that would work for both environments and couldn't find anything I liked. So we started our own company to design stylish watches that are also comfortable and lightweight.
Tell us about your company name.

➜ RumbaTime is a play off the Spanish verb rumbear, which means to have fun/dance/ enjoy life. Too many watch companies are too serious. Our slogan, "What time is it? RumbaTime!" is playful and symbolizes those enjoyable moments in life.
What were you doing before you launched your current business?

➜ There are three of us, and we met in college at Emory. I was a professional cyclist and am still working another job as a VP at a finance firm in NYC. Joe Anto worked at a very successful hedge fund and now works solely at RumbaTime. And Jay Hartington is an owner of the esteemed retail store Marissa Collections in Naples, Fla., where he still also works.
-ORD powered by SNEWS (www.snewsnet.com/ordaily)