Off to the Alps
A few Alaska photos, an expedition website, and a quick update on Editor's Choice 2010
Heading out the door? Read this article on the new Outside+ app available now on iOS devices for members! Download the app.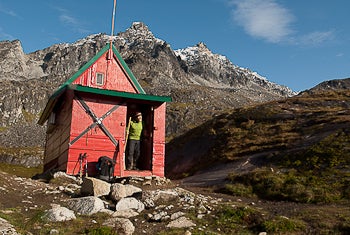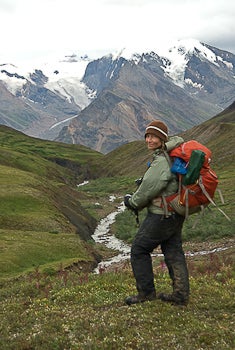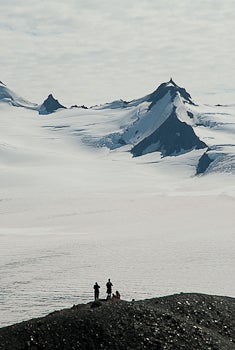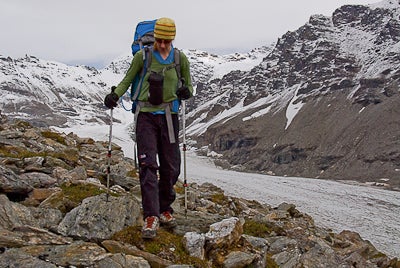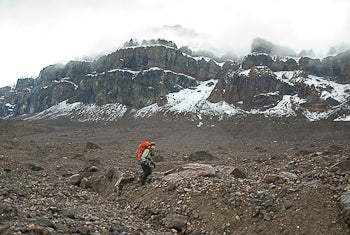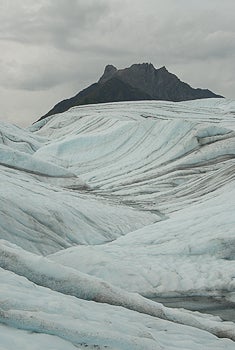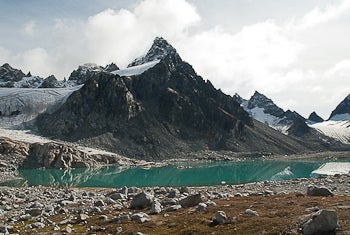 Sorry I'm late again teacher. No unique excuse, just got big-time busy turning around a bunch of article re-writes, editing all my Alaska slides, and getting ready to jet off in about five minutes on our annual Editor's Choice testing trip.
This time it's the Alps. The location's still kinda secret, but let's just say it's a place with lots of chocolate, discreet bankers, and cute little pocket knives
So, for eight days your tireless Backpacker testing crew is going into full yodel, splitting into two groups that will each backpack half of a long-distance alpine trek, meeting in the middle. Enroute we'll be shooting photos and video while lab-hamstering new standout gear that testers and staffers have nominated for 2010 E.C. .
Now, conventional wisdom might dictate that we'll just be junketing from beer hall to beer hall, waiting for payola to dictate our award choices. But the sad reality is that we'll just be humping too-large loads of superfluous consumer goods on a magnificent high Alpine trek, and then arguing into the wee hours about our choices.
In other words it'll be way cool. I've never spent significant time in the Alps. But I do wish we'd visit SOME place, just once, in a more benign season than almost-high-mountain-winter. Weather-wise I expect we'll get slammed Eiger Sanction style. After all, it's an Editor's Choice testing tradition.
And speaking of gnarly mountain weather, Backpacker friend, tester, and globe-trotting cameraman Scott Simper is currently climbing 24,000-foot Pumori in the Nepal Himalaya as a videographer for Expedition Hanes with Adventurer Jamie Clarke. Both Clarke and Scotty are posting boucoup photos and video footage. The images are awesome. Check 'em out. After this expedition, Scott heads straight for Antarctica. Dude's an animal.
So I submitted the re-writes, sorted and sent theslides, and now I'm in countdown to blast off mode. Since I've had my head buried in Alaska photos, that's what on your blog menu for today.
(Now, don't whine campers. Leftovers are gooood. Enjoy. I'll check back in post-Alps.–Steve Howe