No Child Left Inside
Welcome to BACKPACKER's brand-new family channel.
Heading out the door? Read this article on the new Outside+ app available now on iOS devices for members! Download the app.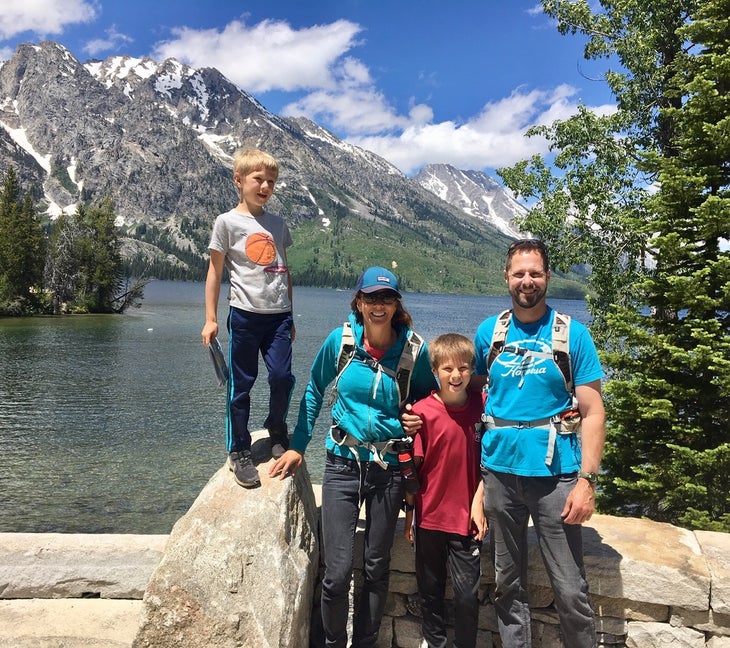 Most parents know the value of time spent outdoors. But we get it: Family life is complicated and hitting the trail even for a day can be daunting. That's why we're excited to launch a comprehensive hub that will act as an invaluable resource and point of inspiration for families of all kinds.
Come here for new weekly content, posted every Thursday. You'll find stories about adventuring in the outdoors with kids, from car camping to backpacking, hiking to snowshoeing, fishing to rock climbing, and more. You'll read gear reviews of products for kids of all ages and their families, profiles and interviews of inspirational people, and service on family-related outdoor experiences, with how-to's to make adventuring as a family more doable—and more fun—than ever.
Our library of family content lives here too. You'll be able to find everything from hikes suitable for toddlers, to footwear for middle-schoolers, to how to get teenagers off electronics and into nature.
I'm your editor, Lisa Jhung. I'm a mother of two boys ages 7 and 10, a wife, and a dog parent. I've been a writer and editor in the outdoor industry for 20 years, covering everything from trail running and adventure racing to kayaking and dog sledding. I started writing about family adventures while pregnant with my oldest, have reviewed outdoor gear for kids and parents, and chronicled a family adventure to Rapid City, South Dakota a few years ago right here on BACKPACKER. This past summer, I wrote about my family's two-week national parks road trip as we camped, hiked, boated, marshmallow-roasted, and rock-skipped our way through Grand Teton, Yellowstone, and Glacier National Parks.
Research supports the benefits of getting kids into the outdoors. From building confidence to reducing stress, nature has many ways of helping our little people become the best versions possible of themselves.
From first-hand experience, I know the value of spending time in nature as a family. The great outdoors provides a distraction-free venue for good, old-fashioned bonding. Getting out can do amazing things for your family, and it's within your reach. (Just ask this amazing, California-based single mom of five, Autumn Cullen.)
So, welcome, families. Be sure to check back here for all things related to helping get you and yours outdoors.
Get more tips, trips, and stories about family outdoor adventures on BACKPACKER's Families Gone Wild.