White House Restores Bears Ears and Grand Staircase-Escalante National Monuments to Their Original Sizes
President expected to announce decision this afternoon.
Heading out the door? Read this article on the new Outside+ app available now on iOS devices for members! Download the app.
Become an Outside+ member today and get access to everything we publish, plus free subscriptions, a Gaia GPS membership, and much more.
The White House will restore—at least—the original boundaries of two Utah national monuments whose shrinkage by former President Donald Trump prompted lawsuits against the government and fractures within the outdoor community, the Interior Department announced on Thursday.
In a press release, the department said that President Biden would take action to restore both Bears Ears National Monument and Grand Staircase-Escalante National Monument on Friday. The action retains another 12,000 acres that the Trump administration added to Bears Ears, slightly enlarging that monument; it also restores protections to Northeast Seamounts and Canyons Marine National Monument, which the previous administration had attempted to open up to commercial fishing.
Bears Ears in particular has been at the center of a tug-of-war between opponents and supporters since its proclamation. Established by former President Barack Obama in the final months of his second term in response to a request from five sovereign tribes—the Navajo Nation, Ute Mountain Ute Tribe, Pueblo of Zuni, Hopi Tribe, and Uinta and Ouray Ute Indian Tribe—Bears Ears had originally protected 1.35 million acres of fragile desert ecosystem, as well as the estimated 250,000 Ancestral Puebloan sites located within its boundaries. The monument immediately faced opposition from state officials as well as gas and mining interests. (Reporting by the New York Times later suggested that the Interior Department had taken oil industry representatives' requests into consideration when drawing the monument's new boundaries.) In December 2017, then-President Donald Trump announced he would cut Bears Ears to 15 percent of its former size and reduce Grand Staircase-Escalante, originally 1.8 million acres, by roughly half.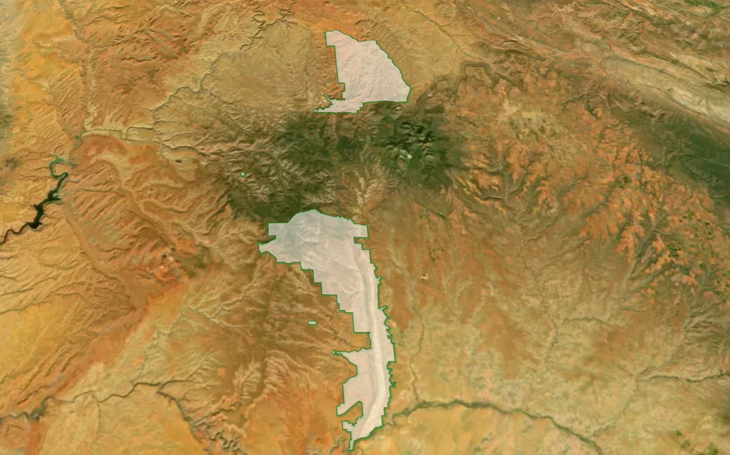 In a day-one executive order, Biden directed the Interior Department to review those reductions and recommend a course of action; in June, Secretary of the Interior Deb Haaland recommended the monuments' reinstatement. Haaland, an enrolled member of Laguna Pueblo and the first Native person to hold her post, had been a supporter of the monument during her time as a US representative. On Thursday, she hailed the president's decision.
"I am proud to stand with President Biden in restoring these monuments and fulfilling his commitment to the American people," Haaland said in the department's press release. "On my visit to Utah, I had the distinct honor to speak with many people who care deeply about this land. The historical connection between Indigenous peoples and Bears Ears is undeniable; our Native American ancestors sustained themselves on the landscape since time immemorial and evidence of their rich lives is everywhere one looks. This living landscape must be protected so that all Americans have the profound opportunity to learn and cherish our history."
The Bears Ears Intertribal Coalition, a group composed of representatives of the five tribes that originally pushed for the Bears Ears National Monument's creation, said that by restoring the monument, Biden "will be recognizing the deep and enduring ancestral and cultural connections that Tribes have to this landscape and taking a step toward honoring his commitment to Indigenous People by acknowledging their original place in this country that is now our shared home."
"We will always return to these lands to manage and care for our sacred sites, waters and medicines," said Shaun Capoose, chairman of the Ute Indian Tribe's Business Committee and a member of the coalition. "The Monument represents a historic opportunity for the federal government to learn and incorporate our tribal land management practices. Practices that we developed over centuries and are needed more now than ever."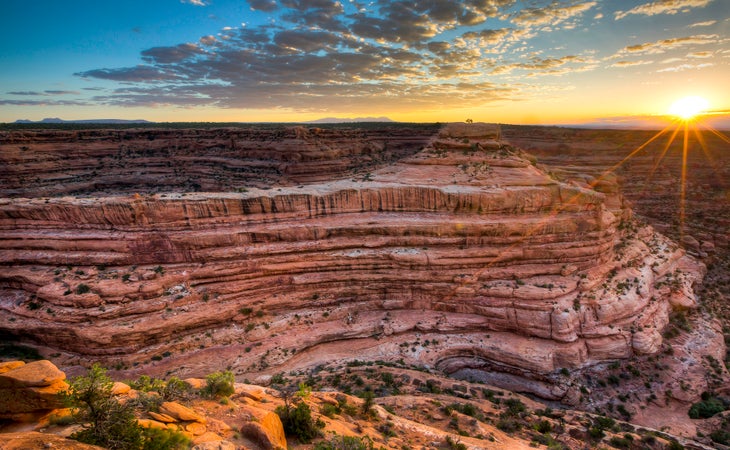 Utah's congressional delegation, which supported the Trump White House's reduction of the monument by executive order, had pushed Biden to find a legislative compromise on Bears Ears. Such an action would have made it significantly more difficult for a subsequent administration to change the monument's boundaries, but almost certainly would have involved compromising on the monument's size and use by the fossil fuel and mining industries. In a joint statement, the delegation called the executive branch's decision "a devastating blow" to efforts to find a lasting solution.
"Rather than take the opportunity to build unity in a divided region and bring resources and lasting protections to sacred antiquities by seeking a mutually beneficial and permanent legislative solution, President Biden fanned the flames of controversy and ignored input from the communities closest to these monuments," the group said, going on to write that the decision reflected a "winner take all" mentality.
It's worth noting here that Bears Ears reception in San Juan County, where the monument is located, has been far from unanimous, often breaking along political and racial lines. The three-member board of commissioners originally vehemently opposed the monument. In 2017, however, a federal court found that majority-Navajo San Juan County had gerrymandered its electoral districts to disenfranchise its Native residents and forced the county to redraw them. Navajo candidates Willie Grayeyes and Kenneth Maryboy prevailed in the following election, giving the county a majority-Native board for the first time in its history, and the commissioners put out a statement calling for Bears Ears' restoration soon after.
It's unclear whether a future president could roll back the monuments' boundaries once again, a yo-yo-like process that would make it difficult for federal agencies to plan for their management. Lawsuits filed in the wake of the monuments' reduction by the five tribes, conservation groups, and Patagonia contested the president's ability to shrink or disestablish national monuments under the Antiquities Act of 1906. While most legal scholars agree the plaintiffs' reasoning is correct, that doesn't mean they would necessarily prevail in court. In a 2017 interview, Robert Keiter, a law professor at the University of Utah and director of the Wallace Stegner Center for Land, Resources, and the Environment, told Backpacker that judges tended to be "pretty deferential to presidents when they take action."
"If that power's there, there's nothing that precludes a subsequent president from reversing what his predecessor has done. And this could go on endlessly," he said. "We could bounce back and forth from an Obama-sized monument to a Trump-sized monument and back to an Obama-sized monument."
A press conference to announce the decision is scheduled for 1:45 PM Eastern Time.