This Iconic PCT Waystation Burned to the Ground. You Can Help Bring it Back.
After a fire destroyed the Montezuma Valley Market, hikers are rallying to help the owners rebuild.
Heading out the door? Read this article on the new Outside+ app available now on iOS devices for members! Download the app.
On April 18, Kemi Pavlocak woke to urgent buzzing from her phone. Ranchita locals were trying to reach her to tell her that her market was on fire. 
Most people who have hiked the southern section of the Pacific Crest Trail are familiar with the Montezuma Valley Market. Situated near mile 100 on the PCT, it was an ideal spot for a resupply or a shower. But When Kemi finally laid eyes on the structure, it had burned to the ground.
The cause of the fire remains unclear, and Kemi says investigators haven't shown much interest in figuring out what caused it.
"When a fire occurs, they estimate the dollar value of the damage," she says. "[The dollar value determines] how much effort they put into investigating. For this one, they valued it low. So all they really did was take witness statements. They don't actually know who was there and who wasn't there." According to Kemi, the fire department's working assumption is that some hikers were using the store's fire pit and didn't fully extinguish it when they were done.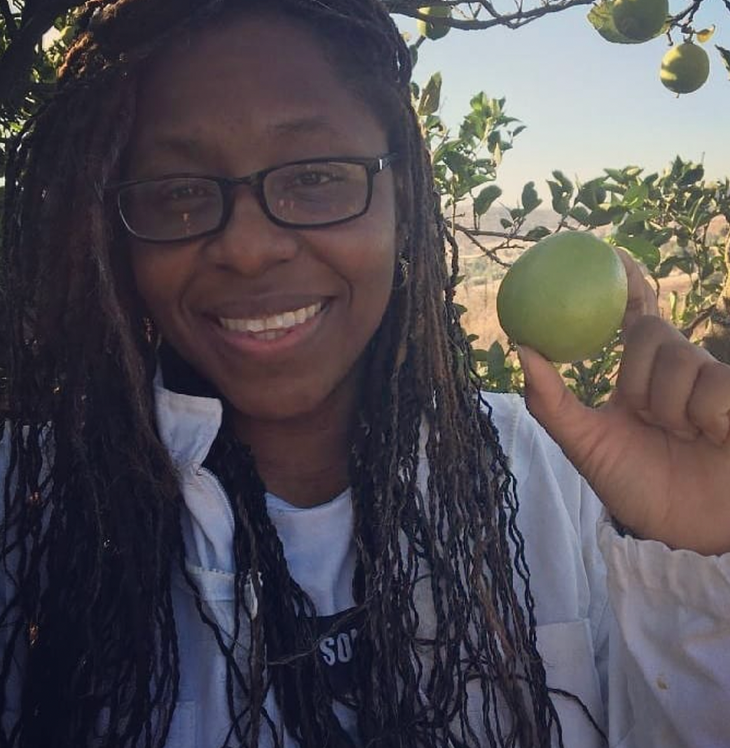 Running a rural market was never Kemi and Mike Pavlocak's career plan. When the couple, both Navy veterans, saved the Montezuma Valley Market from closure just three years ago, their ownership was supposed to be temporary—just long enough to get it back on solid ground. They had been running O'Shun's Orchard, an 80-acre property near Anza-Borrego Desert State Park that they had transformed into a working orchard.
"We were already working there and wanted to stabilize it, hoping for someone else to take it and manage it. It was never in our plans to own it," Kemi says. "We don't have retail in our genes or in our family. But we took it and it wasn't easy. We quickly learned that it's quite a struggle to keep a rural market open these days. Everything is working against you." 
The Pavlocaks grieved the loss of their business. Reviving it themselves would be impossible, they believed. Being situated in rural America was challenging enough for the market owners, but at home, the Pavlocaks were already raising two daughters, one of whom is battling lymphoma. 
"Mike and I decided to do a divide and conquer," Kemi recalls. I'd focus on making sure she's gonna be okay. Mike would deal with the market on his own. I was taking our daughter to her appointments." 
Help came in the form of Chesney Hoagland-Fuchs, a hiker and a friend to the Pavlocaks. Hoagland-Fuchs was determined to return some of the love and effort that the Pavlocaks had put into the PCT. 
"She said 'let me focus on raising the flag so you can at least cover your costs for rebuilding'," Kemi recalls. Just a week after Hoagland-Fuchs started a GoFundMe to cover the rebuild cost, the Pavlocaks are over a third of the way to meeting their goal. But getting it up and running again is going to require a lot more work.
"Everything we do, we always think about how it'll impact our community," Kemi says. "Is this worth fighting for?"
For the Pavlocaks' community, the answer seems to be a resounding "yes."
If you're interested in helping the Pavlocaks rebuild their store, you can donate here or share their story on social media.