There Is a Fat Bear Cub Contest Going on in Alaska and We Don't Know What Else You Could Possibly Want
Fat Bear Junior will pit four chubby cubs and yearlings against each other in a fight to be the fattest.
Heading out the door? Read this article on the new Outside+ app available now on iOS devices for members! Download the app.
Love this? Sign up for Outside+ today and get access to everything we publish. 
If you love looking at round baby bears (and how could you not), then the next few days are your Super Bowl, as Alaska's chunkiest cubs face off for the title of Fat Bear Junior.
The competition is part of Fat Bear Week, an annual event that pits between eight and 12 of Katmai National Park and Preserve's most zaftig bruins against each other in a March Madness-style bracket and lets the park's Facebook followers vote to determine the fattest bear. Fat Bear Week coincides with the peak of Alaskan brown bears' fall feeding frenzy, which sees them consume as much as 100,000 calories of salmon per day to pack on winter weight. This year, for the first time, the park is holding a separate juvenile competition, with two spring cubs and two yearlings flaunting their hard-won fall flab. The winner will get to join the big bears in the main event.
The contest is all good fun, but for bears, packing on the pounds is deadly serious business. Alaskan brown bears hibernate for five to eight months, relying on stored fat reserves to keep them alive while scarce food is buried under the snow. Bears that run out of stored fat may wake up mid-winter to look for nourishment, and their chances of survival are bleak.
Setting that aside, the appeal of Fat Bear Junior is obvious. Bear cubs are cute already; in fall, they start to look like pigs wearing bear costumes or ottomans with faces. We don't recommend hugging them—Mama Bear might have something to say about that—but we understand why you'd want to.
Meet the Fat Bear Cubs
435 Holly's Yearling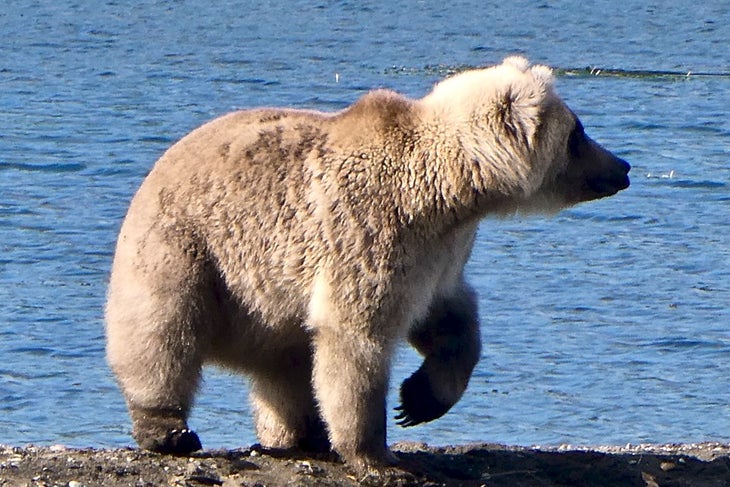 As the offspring of 2019 Fat Bear Week champion 435 Holly, this yearling female comes from royalty. Explore.org naturalist Mike Fitz notes that she's curious and often plays with young bears from outside her family.
128 Grazer's Dark Yearling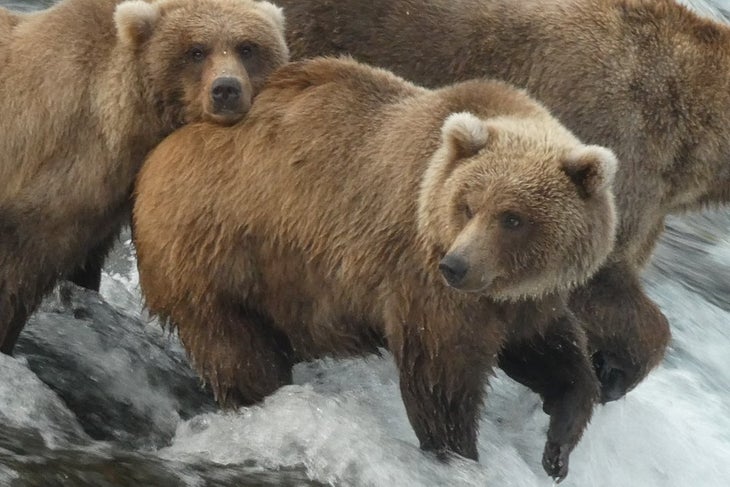 Born to 128 Grazer, who made it to Fat Bear Week's semifinals last year before falling to 32 Chunk, this second-year female cub is the only yearling in park staff's memory that has regularly been able to catch her own fish on the lip of Brooks Falls, the park's famous fishing and bear-watching spot. (This will serve her well during the competition.)
132's Spring Cub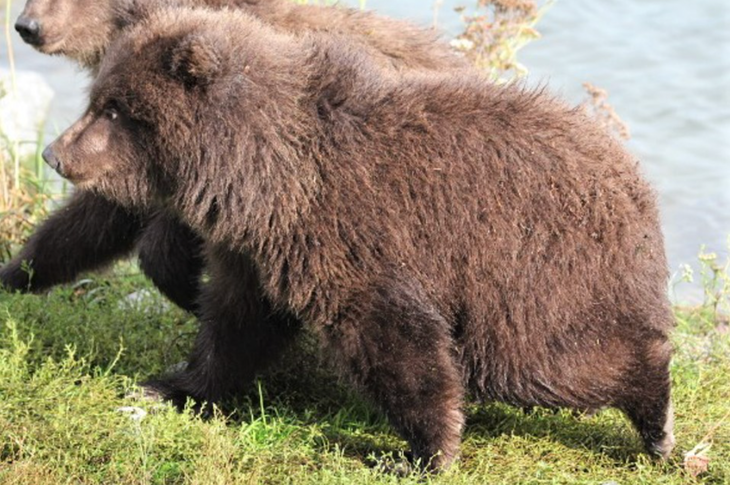 A dark horse in this competition, this young bear spent most of the summer fishing downstream from Brooks Falls with their mother in order to avoid conflict with other, bigger bears. However, that hasn't stopped them from packing on the poundage, as pictures attest.
909's Spring Cub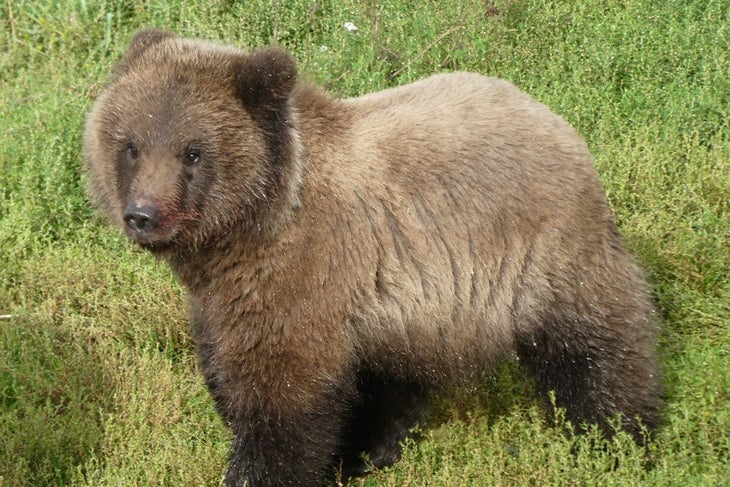 Like the other first-year cub in the bracket, this baby bear and her family spent most of the year fishing at less-competitive spots away before moving to Brooks Falls. In one notable instance, she fell off the waterfall after 128 Grazer challenged her family for their spot. You could call her battle with 128's yearling a grudge match. (It probably isn't, though: Bears don't hold grudges.)