Court Rules Appalachian Trail Killer Not Guilty By Reason of Insanity
James Jordan will be be confined indefinitely at a psychiatric facility.
Heading out the door? Read this article on the new Outside+ app available now on iOS devices for members! Download the app.
A man who killed one hiker and injured another in a knife attack on the Appalachian Trail in 2019 will be indefinitely confined at a psychiatric institution after a court accepted his plea of not guilty by reason of insanity. 
It's a rare outcome: Defendants plead insanity in just 1% of criminal cases, and just a quarter of those succeed. In Jordan's case, a court-ordered evaluation diagnosed him with a schizoaffective disorder. The plea will place him into a long-term psychiatric facility until he can convince a court that he no longer presents a danger to public safety. 
Jordan, 32, had multiple run-ins with law enforcement in the spring of 2019 as he hiked the AT under the trail name "Sovereign". According to the statement of facts that Jordan and prosecutors agreed upon, police arrested him in Tennessee after he threatened a group of hikers, but a court released him on probation after he pled guilty to criminal impersonation, possession of drugs and drug paraphernalia, and public intoxication. A few weeks later, on the night of May 10, he brandished a knife at a group of four hikers who were camping together in Smyth County, Virginia, and asked them why they were "hunting" him. Although the hikers attempted to deescalate the situation, Jordan attacked, badly wounding hiker Kirby Morrill and killing Ronald Sanchez, a 43-year-old army veteran.
Listen: Tragedy on the Appalachian Trail
In a victim impact statement presented to the court, Morrill wrote that she had suffered lasting physical and psychological wounds from the attack and called Jordan a "murderer." 
"It is anguishing to have him labeled not guilty in any fashion, though I accept the legal ramifications of those words are very different from the effect they have on me," Morrill wrote. "If he is truly unable to recognize that his actions have deeply harmed people, if he is truly unable to recognize that he ended a good man's life, if he truly must not be held responsible for his actions, then I beg you to please use what power you have to still keep that man under lock and key. Keep him from harming anyone else."
In her statement, Jayme Miller, Sanchez's sister, wrote that Sanchez was "at his prime and finally getting to live the life he deserved" after years of struggling with injuries and post-traumatic stress disorder from his military service.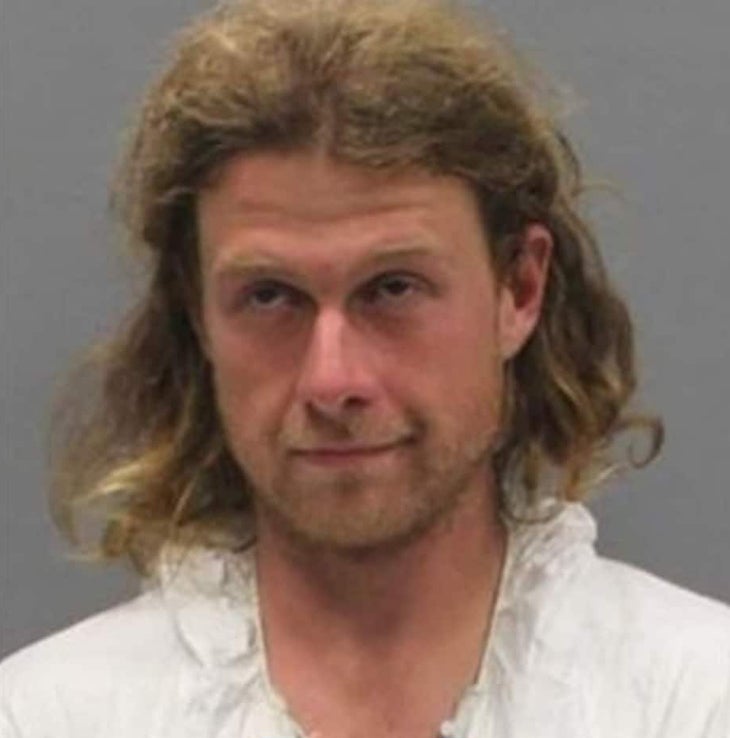 "What gets me the most is wondering how my sweet brother took his last breath. I can't imagine being stabbed multiple times and then left there in the dark, cold wilderness to bleed to death," Miller wrote. "Was he in pain, what was he thinking looking up to the sky, stars and moon? He had so much life to live and adventures to fulfill. He won't get to see his kids graduate this year."
In a statement offered to the court, Jordan's legal team said that his mental illness had been "consistently and appropriately treated, likely for the first time in his life," during the course of the trial, and said that Jordan had not been able to understand the gravity of his actions.
"We know today, and every day since May 10, 2019, has been very difficult for the victims in this case and their families," the statement read. "Mr. Jordan is deeply remorseful for the profound sorrow he has caused. He regrets that his lifelong battle with mental illness ultimately resulted in this trauma and loss for innocent hikers and their families."
The deal marks the end of a two-year-long legal saga that began with Jordan's arrest. Prosecutors originally charged Jordan in 2019, but Magistrate Judge Pamela Sargent found Jordan unfit to stand trial. After treatment, prosecutors deemed him fit to stand trial last year.