Canadian Hiker Facing Charges After Shooting Black Bear in Jasper National Park
Hiker claimed self-defense; bear was roughly 100 feet away.
Photo: jared lloyd / Moment via Getty
Heading out the door? Read this article on the new Outside+ app available now on iOS devices for members! Download the app.
Authorities have leveled charges against a Canadian hiker who wounded a black bear with a shotgun in Jasper National Park, Parks Canada says.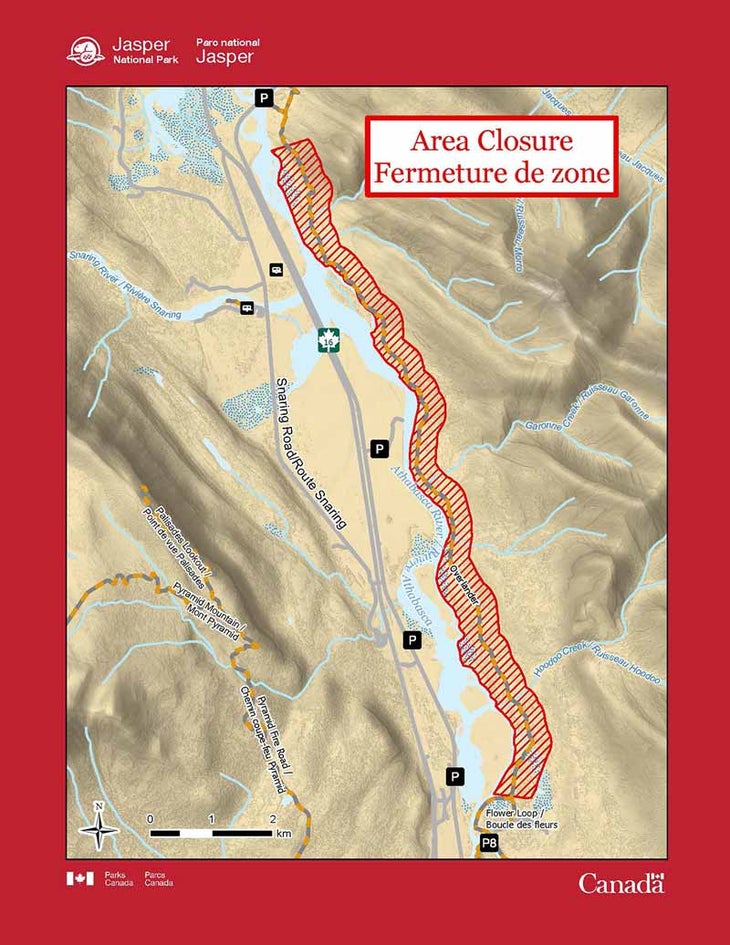 The incident occurred on Saturday when a hiker called emergency services to say that their companion had shot a bear in self-defense on the Overland Trail, the agency told the Canadian Broadcasting Corporation. According to the caller, the bear was roughly 100 feet away when the hiker fired a warning shot with a 20-gauge shotgun they were carrying in an attempt to scare it off. When the bear didn't retreat, the hiker shot it, causing the bear to roll down a creek bank. Shortly thereafter, the hikers left.
When authorities responded to the scene, the bear was gone, but there was a large bloodstain on the creek bank. The park has since closed the Overland Trail until further notice as personnel search for the wounded bear; if it's seriously injured, park officials told the CBC, they plan to put it down. The search has been slow going, partially because of how rugged the local terrain is.
Resource Conservation Manager David Argument told Jasper Local that a park warden arrested the shooter, who faces "several charges" under the Canada National Parks Act. Parks Canada hasn't specified what charges it would pursue, but it is generally illegal to carry a loaded firearm in the country's national parks. Argument said that the shooting was "unprecedented" in the park's history and noted that bear spray is an effective and safer deterrent for both bears and people.
"All of the standard bear safety messages—carry bear spray, travel in a group—were not in play in this situation and unfortunately the bear here is enduring the cost of that," he said.