Blue Ridge Parkway Bans Picnics, Closes Trails After Unleashed Dog Sparks Bear Attack
Heading out the door? Read this article on the new Outside+ app available now on iOS devices for members! Download the app.
Become an Outside+ member today and get access to everything we publish, plus free subscriptions, a Gaia GPS membership, and much more.
On September 29, a couple was having a picnic near the Folk Art Center along the Asheville stretch of the Blue Ridge Parkway when their unleashed dog began barking at a nearby black bear and ran towards it.
In response, National Park Service officials say, the bear began to attack both the dog and the couple over the following minutes, leading to minor injuries. Ultimately, the pair and their pet were able to escape to the safety of their car. 
A number of park rangers and wildlife biologists are currently working with the NC Wildlife Resources Commission to capture the bear. 
"A thorough investigation of the scene was conducted and forensic evidence was collected to be used for DNA analysis. If the offending bear is captured and positively identified, officials will humanely euthanize the animal, per park and NCWRC protocol," according to a National Park Service release.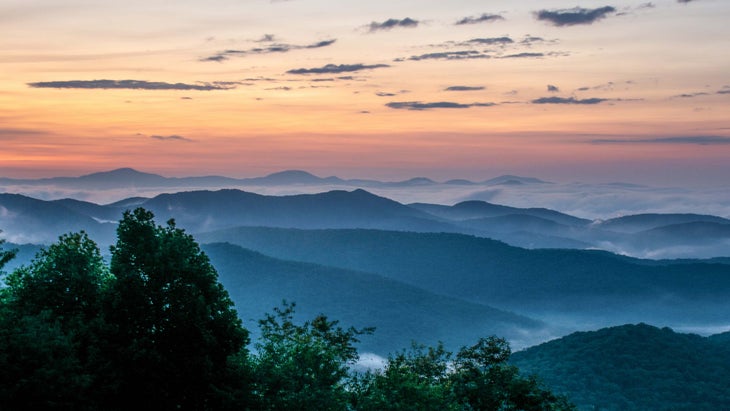 It's likely that the unleashed dog's aggression agitated the bear, which may have sparked the attack; in a 2019 interview with ABC, bear researcher Dave Garshelis noted that nearly half of the unprovoked bear attacks that hospitalized people in Minnesota since 1987 involved a dog. According to a National Park Service FAQ, while dogs are allowed on the Blue Ridge Parkway, owners are required to keep them on a 6-foot-or-less leash and under physical control at all times.
Temporary closures to a portion of the Mountains to Sea Trail, Folk Art Center, and Nature Loop Trail have been issued in response to the incident. Another casualty: picnics. Outdoor food is currently prohibited between the Asheville Visitor Center and the parking areas between milepost 384 and 380. 
In North Carolina, the typical hibernation season for black bears begins any time between November and January, and the months that precede this time frame involve nonstop eating, or hyperphagia, as bears attempt to put on enough weight to survive the winter. Because of this, visitors often witness heightened bear activity during this time. 
Park officials recommend fighting back if attacked by a black bear. Visitors to bear country are encouraged to take safety precautions, like packaging food in bear-safe containers, and refraining from feeding the animals.