Four National Parks in Australia Returned to Indigenous Nations
Nearly 400,000 acres of ancient rainforest are now under the co-management of the Eastern Kuku Yalanji people.
Heading out the door? Read this article on the new Outside+ app available now on iOS devices for members! Download the app.
On September 29, the Queensland state government, led by Premier Annastacia Palaszczuk, handed over some 160,000 hectares (nearly 400,000 acres—or about the size of Vermont's Green Mountain National Forest) of land in Cape York, the northernmost peninsula of Australia, back to the Eastern Kuku Yalanji people. 
That land includes four national parks: UNESCO World Heritage Site Daintree, Ngalba-bulal, Kalkajaka, and the Hope Islands National Parks, with a new nature refuge also slated to be established. Daintree National Park, the oldest continuously surviving rainforest in existence today (an estimated 180 million years-old), along with the rest of the region, will be owned and co-managed by the aboriginal Eastern Kuku Yalanji people, who are believed to have inhabited the area for over 50,000 years.
"The Eastern Kuku Yalanji people's culture is one of the world's oldest living cultures and this agreement recognises their right to own and manage their Country, to protect their culture and to share it with visitors as they become leaders in the tourism industry," said Queensland Environment Minister Meaghan Scanlon in a statement on Wednesday.
While the Queensland government will co-manage the national parks along with the Eastern Kuku Yalanji people for now, they plan to hand the reins over entirely in the near future.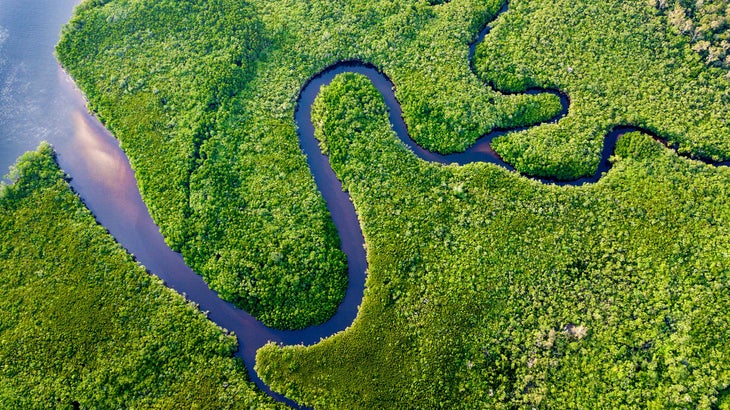 "Our goal is to establish a Foundation to provide … mentoring, training, apprenticeships, work experience and employment for our Eastern Kuku Yalanji Bama to fill positions from a wide range of skilled trades, land and sea management, hospitality, tourism, and research so that we are in control of our own destinies," said Eastern Kuku Yalanji Traditional Owners Negotiating Committee Member, Chrissy Grant.
"It is truly ground-breaking and shows that the Palaszczuk Government is committed to reconciliation, treaty and righting the wrongs of past generations," said Queensland Minister for Aboriginal and Torres Strait Islander Partnerships, Craig Crawford.
This news comes at a time when outrage towards the centuries-long mistreatment of indigenous Australians is louder than ever. In other countries, similar movements have pushed for the return of land to its traditional stewards. With Deb Haaland recently confirmed as America's first Native American Interior Secretary and the Biden Administration's 30×30 vision (30% of U.S. lands and oceans under conservation by 2030) a White House priority, it remains to be seen if the U.S. will heed its own "landback" movement and take similar steps.