New York's Green Playground
City turns $1 purchase into million-dollar eco-park
Heading out the door? Read this article on the new Outside+ app available now on iOS devices for members! Download the app.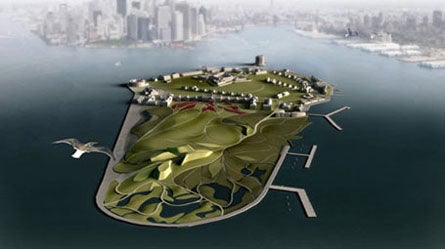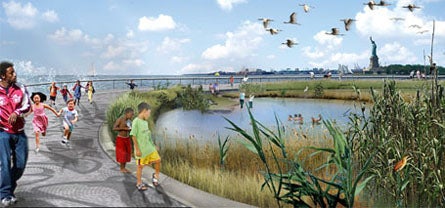 It seems like a buck can't really buy a lot these days, except maybe some greasy fast food grub. Not so for New York: The city purchased the entirety of Governor's Island in New York Bay, from the Federal Government, for just $1. 
Even better, city officials recently unveiled plans to transform 40 of the 172-acres into a public eco-park, complete with waterways, an aquarium, restaurants, complimentary wooden bikes, paths and even a 10,000 person amphitheater. 
In a New York Times article, Mayor Michael Bloomberg commented on the project, saying, "It is one of the jewels of our city, we couldn't have a better location."
Bloomberg's dead right about location: The island is a mere half-mile from Lower Manhattan and about one mile from Liberty Island. Visitors will access the park by ferry boat.
Former New York state governor Eliot Spitzer commented on the city's definite plans for the park construction, saying "we are committed to building it." He also mentioned that Governor's Island had previously "languished without attention and sufficient investment." The city hopes that the new large-scale public park (still a dwarf compared to the 843-acre Central Park) will lead to commercial interest and future development. 
Currently Governor's Island is a bit of a mish-mash of trash and history—literally. The island (which has been used for military and government purposes since 1792) hosts two 19th-century army forts protected by landmark status, but it also contains a landfill. It also includes rundown and unused military and Coast Guard buildings.
The park renovation project received dozens of submissions for construction, but the architecture firms West 8, Diller Sconfidio + Renfro, and Rogers Marvel Architects, won the rights to design the new park. A West 8 partner says they hope to create "a more intimate, human-scale green island." 
Unfortunately, all you urban-suffocated New Yorkers hoping for a new local getaway, you'll have to wait a few more years: The project won't be completed until 2012.
The park's price tag is a far cry from the original $1 purchase price: Renovations are expected to cost the state and city of New York around $400 million. 
Follow this link for more info about the Governors Island eco-park project.
–Matt Draper