New Trips This Week: New York, Washington, New Mexico
BACKPACKER mappers log New York's Big Slide Mountain, Washington's Klickitat Trail and New Mexico's Spence Hot Springs
Heading out the door? Read this article on the new Outside+ app available now on iOS devices for members! Download the app.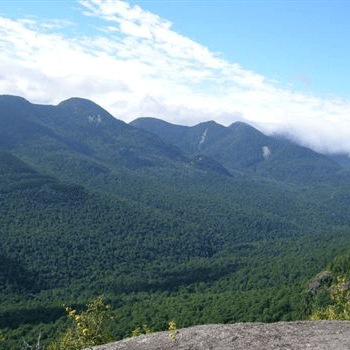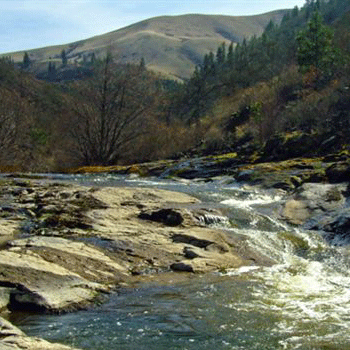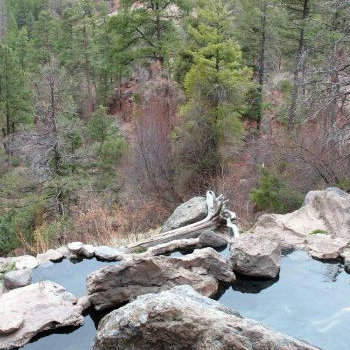 With Old Man winter on his last gasps and summer just around the corner, we're betting you're chomping to get back on the trail. Kick off your season with these three hikes in New York, Washington and New Mexico.
BIG SLIDE MOUNTAIN: NEW YORK
On this 10.9-mile Adirondack classic, trek through maple and birch forests before breaking the tree-line to gain spectacular vistas of the surrounding High Peaks region. After tagging Big Slide's 4,627-foot summit, spend the night at John's Brook Lodge, an Adirondack Mountain Club hut combining the solitude of the backcountry with the comforts of home.
KLICKITAT TRAIL: WASHINGTON
Flanked by the majestic Columbia River Gorge to the south and the glacier-covered Mount Adams to the north, this 10.2-miler traces an abandoned railroad bed through twisting canyons and rolling rangeland in southern Washington. Bring a picnic lunch for the picturesque Swale Creek, which tumbles idyllically over chutes, sheet falls and small pools at the hike's turnaround point.
SPENCE HOT SPRINGS: NEW MEXICO
Soak in the clear mineral waters of Spence Hot Springs on this mile-long out-and-back in New Mexico's secluded Jemez Mountains. Tucked into the forest east of New Mexico's remote Highway 4, Spence's two pools are ideally perched on a ridge overlooking the sweeping, pine-blanketed Jemez Canyon.
For more sweet excursions, dive into the thousands of trips already mapped on our Destinations page. Otherwise, sit tight – we'll satisfy your map cravings with more five-star hikes next week.
POST YOUR HIKE: Submit your trail reports and photos at backpacker.com/postatrip, and get a chance to see your trip appear in an issue of BACKPACKER magazine.
HAVE A TRIP YOU WANT MAPPED? Shoot us an email at mapeditor@backpacker.com to let us know what new trips you'd like to see added to our database.