Movie Review: 'North Face'
German/Austrian film makes good on its promise
Heading out the door? Read this article on the new Outside+ app available now on iOS devices for members! Download the app.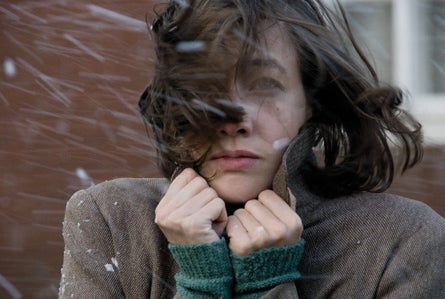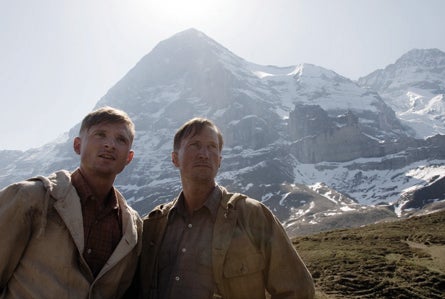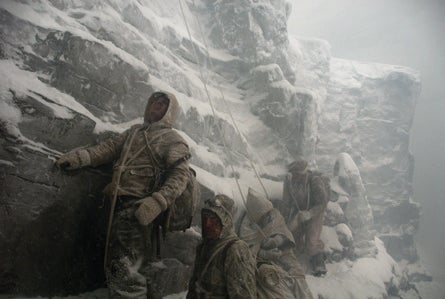 "And you said we should leave the portaledge at home…"
Climbing film fans, you can stop holding your breath: We've finally got another good climbing movie. Jettison those painful memories of Hollywood disasters like K2, Vertical Limit, and the god-awful Cliffhanger—North Face offers relative historical accuracy, climbing chops, and gripped suspense. It doesn't quite reach the heights of the sublime docu-drama Touching The Void, but it reaches hard and comes close.
It's fitting that this production doesn't come from Hollywood in the first place: The German/Austrian film tells the story of Toni Kurz (Benno Fürmann) and Andi Hinterstoisser's (Florian Lukas) ill-fated attempt on the north face of Switzerland's Eiger in 1936. Back then, it was heralded as the "last great problem" of the Alps, and glory-hungry Nazis longed for an Aryan first ascent. Kurz and Hinterstoisser are portrayed as reluctant German soldiers and lifelong climbers from Berchtesgaden who hope to bag the beast for themselves, not for the Fuhrer.
Once they get to the mountain, they find the Ogre besieged both by other climbers and German press and politicians eager to capitalize on the triumph of their victory—or the tragedy of their failure. As they launch their daring bid for the summit, they're tailed by ambitious Austrian rivals whose mistakes could end up costing everyone dearly.

"You got a bad feeling about this?" "Me? Nah."
Most of what follows is thrilling. The mountainside cinematography is beautiful and utterly convincing; sweeping vistas and precipitous drops alike made me swoon, even on a small screen. These vets from the early days of climbing skip over rocks like mountain goats, often eschewing protection, but when they bust out their period gear (pitons, ancient canvas bivvy sacks, natural-fiber ropes) they seem convincing in their use of ancient techniques. Relying entirely on an arsenal of knots and hip belays, you realize how soft these old-school hardmen make modern climbers look.
North Face stumbles a bit when it comes off the mountain. Portrayals of the hangers-on and the political fat cats watching the proceedings are a bit heavy-handed, but the introduction of a fictional character—childhood love interest and aspiring journalist Luise Fellner (Johanna Wokalek)—feels totally artificial. While Kurz and Hinterstoisser grit their teeth through a blizzardy bivvy wearing little more than woolen sweaters and mittens, the movie often cuts to Fellner fretting at the base of the mountain. These maudlin scenes drain the film's hard-earned tension, and we long to get back to the climbers.
She's clearly meant to be the grounded (literally and figuratively) character regular audiences can relate to, but I'd bet that even non-climbers will grow weary of her intrusion. Wokalek is a talented, wide-eyed actress who plays her prop character as skillfully as possible, but even she can't rescue a contrived and wholly unbelievable scene where Luise walks out onto the Eiger Face to converse with her embattled climbing honey.

"Jeez, it's cold down here. Up there it must be…uh-oh."
That scene threatens to derail the film's climax, but ultimately that misstep gets overshadowed by the frank portrayal of these talented climbers' brutal fate. The full story is laid bare in history books, so I don't think I'm spoiling anything by saying viewers shouldn't necessarily expect a neat Hollywood ending (leave that to Stallone). You'll leave the theater feeling exhausted, but you'll also gain a new appreciation for the rigors climbing pioneers had to endure and the price they paid for going where no one has gone before.
North Face opened in select theaters a few weekends ago and will gradually roll out nationwide (it opens today in Denver, New York, Portland, Seattle, and Buckhannon, WV.) Click here to find out when North Face opens near you.
—Ted Alvarez