Meet the 2013 BACKPACKER Reader Reporter Team
Meet the four lucky readers -- two guys and two gals -- who will scouring the Outdoor Retailer Winter Market for the greatest (and weirdest) new gear!
Heading out the door? Read this article on the new Outside+ app available now on iOS devices for members! Download the app.
Four lucky readers were chosen from mountains of applicants to join our gear testing team this winter at the Outdoor Retailer trade show in Salt Lake City. These gearheads will participate in our testing program and join us for five busy and incredible days as reader reporters. They'll scour the aisles for the coolest new gear, write daily reports, and keep fellow readers in the loop via our Facebook page.
To follow their coverage, like our Facebook page and subscribe to our free daily newsletter and get live updates from Outdoor Retailer!
Becca Stubbs is a 21-year-old student from Boulder, Colorado working towards a degree in geography. Becca is deeply involved in the Hiking Club at the University of Colorado, and she spends all her free time backpacking, climbing, or skiing, An avid traveler, Becca and her backpack have traveled from the beaches of Olympic National Park to the deserts of northern India, the jungles of Indonesia, the Denali Wilderness, and the hot springs of the Sawtooth Range in Idaho. Becca is card-carrying gear nut and can't wait to tear up the floor at Outdoor Retailer.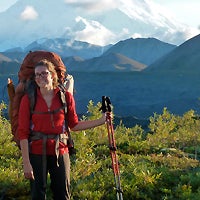 MEET BECCA:
Katy Welter is 30-year-old public policy analyst in Chicago, where she bikes to work through skyscraper canyons and runs along the great Lake Michigan. She and her husband, Rick (a science teacher and NOLS instructor), have backpacked all over the world, and bring their dogs Scout and Muddy whenever possible. Katy loves backcountry cooking and her favorite recipes are for pizza and gingerbread pancakes.
MEET KATY:
Dave Harding is a 28-year-old instructor and gear specialist for Calleva Outdoors, a non-profit outdoor education school in the Washington, DC area. While he loves teaching climbing, kayaking, and backpacking to his students his greatest joy is instilling a love of the outdoors in his two adventurous children, Emma and Chris. Claim to fame: Dave has taken the Obama daughters kayaking, secret service and all!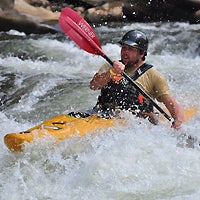 MEET DAVE:
Gerben Scherpbier is the 19-year-old president of the Dartmouth College Outing Club, a telemark ski instructor, and member of the local search and rescue team in Hanover, New Hampshire. Gerben loves to lead student trips in the outdoors and he hopes to spread his passion for hiking as a wilderness park ranger this coming summer. Gerben is a returning member of the BRR team, and has become a value member of the BACKPACKER testing crew.