Meet our Reader Gear Testers!
BACKPACKER recently selected a group of readers to help with our dirty work. Meet them, then suggest some gear they should test.
Heading out the door? Read this article on the new Outside+ app available now on iOS devices for members! Download the app.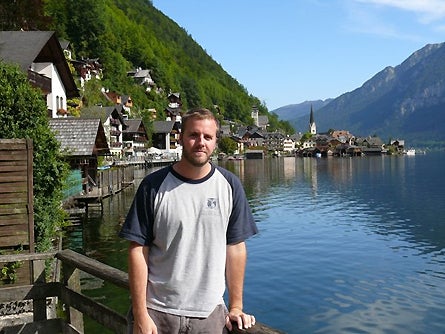 Well, meet two of our awesome gear testers! We'll be unveiling all our testers over the next few months as they come in and out of the wilderness from assignments. Today we're introducing Merrill McCauley and Dan Larson. Merrill is going to be our tech guinea pig, testing out all the bells and whistles that are outdoor gadgets these days. Dan falls into our "thruhiker" testing category because he has some epic journeys planned for this summer. Look for reviews from these testers in our January Readers' Choice issue…and poke through their bios and Dan's video below. Then, leave a comment about the kind of gear you want to see these guys pummel.
MEET MERRILL MCCAULEY



"My name is Merrill McCauley and I am an avid backpacker, traveler, snowboarder, fisherman, and scuba diver. Having lived overseas for the past 6 years I have been lucky enough to do all of these favorite activities of mine across 6 continents. I love learning about the many different cultures of the world as well as watching and learning about wildlife. My work involves helping to protect the natural resources and wildlife we have in the United States which allows me to spend most of my days in the backcountry. This summer I will be testing gear mainly in the High Sierras. Over the testing period I will log 105 nights in a tent and hike approximately 960 miles."
MEET DAN LARSON



"I'm a chronic over-packer who's lightened up a lot over the years in the desire to go farther, faster. Whether I'm backpacking, running, cycling or climbing, the Pacific Northwest is the perfect place for me to push my limits over all kinds of terrain. I'll be testing gear on marathon weekends from the Three Sisters Wilderness near Bend to the Alpine Lakes, Mt. Adams, Saint Helens, Rainier, the North Cascades and beyond, balancing a two-week cross-country road trip through Yellowstone with a weeklong fall trek and a few ultramarathon races. With some of the latest light gear, I'm looking forward to many starry nights on the trail this summer."
Here's a video from Dan:
ALSO MEET: