Letter From the Editor: Youth Movement
Give kids a chance, and you might be surprised by what they can do.
Heading out the door? Read this article on the new Outside+ app available now on iOS devices for members! Download the app.
You've probably heard of "nature deficit disorder"—the idea that kids these days are deprived of time outdoors. It's a real concern, of course, and we've reported on it. It's easy to read the headlines and think teenagers do nothing but sit inside fiddling with phones. But that's wrong.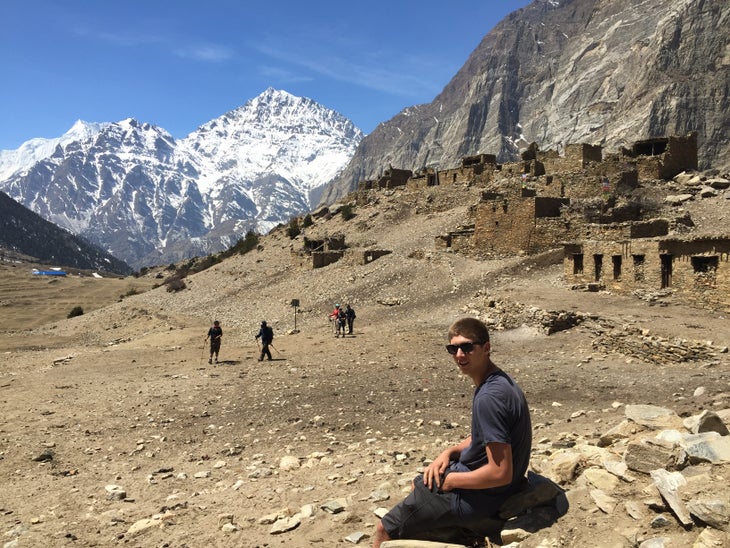 This subject is on my mind this week because of two particular youngsters. I'm just wrapping up editing a story by Nicholas Kristof, the New York Times writer. He and his daughter Caroline spent the last seven years section hiking the Pacific Crest Trail. They started when she was 14 years old and she never lost enthusiasm for spending weeks on the trail each summer. (You can read about their adventure in our upcoming September/October issue.)
The other teen I've been think of is closer to home. My son Zig accompanied me on a trek in Nepal last spring, and I knew he was looking forward to hiking this summer. But he just turned 16, so I was a little surprised last week when he announced it was time for his first solo backpacking trip. I was glad to hear it, and also a little bit concerned. Of course I'm gratified that he enjoys the outdoors and feels confident enough to go out on his own, but I know better than most that things can go wrong in the wilderness. After all, we publish survival stories every issue and just launched a podcast called Out Alive! Zig has been backpacking since he could walk, but I still wondered if he had enough experience for a solo trip. Was I being a responsible parent? Even many adults think backpacking alone is too risky. Ultimately, I felt I couldn't dissuade him from doing the very thing I've been doing for years, and which I always hoped he would do too (albeit maybe when he was a little older). So he went to the Indian Peaks, near Boulder, and had a great time. Sure, I worried a bit, but I also got more proof that nature deficit disorder is easily cured.
Remember, the outdoors is always open, and kids don't have to go out on their own to enjoy it. So take a kid hiking this summer—who knows where it might lead?
Dennis Lewon, editor-in-chief