Heroes: Jason Stout, 42
He healed his grief on an outdoor journey - and now helps teens do the same.
Heading out the door? Read this article on the new Outside+ app available now on iOS devices for members! Download the app.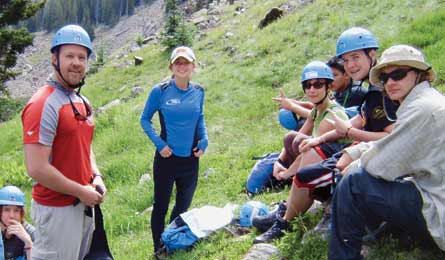 Heros- Jason Stout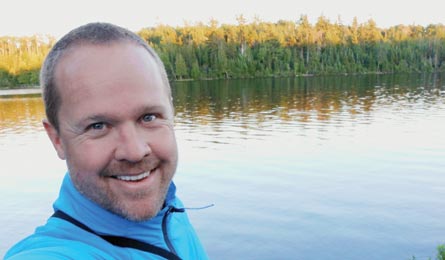 Jason Stout healed his grief on an outdoor journey–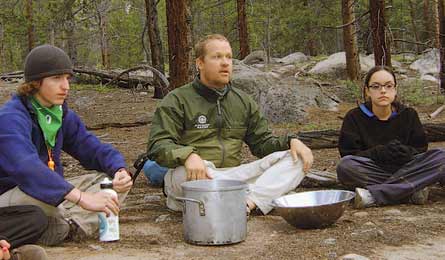 –now he helps teens do the same.
By the time Jason Stout was 14, he'd lost a sister, a grandmother, and his dad. The deaths were devastating, but, like most teens, he didn't know how to mourn his losses, and his grief stayed buried, affecting his confidence and motivation. Until 2001. That year, as a 30-year-old admissions advisor for Outward Bound (OB) in Colorado, he was required to complete a weeklong wilderness trip. He liked it so much, he quit his job and registered for a second OB course: a 78-day multisport trek in the Pacific Crest wilderness. As he conquered challenges on the semester-long expedition, he learned to be "comfortable with being uncomfortable" and his confidence grew. "When I got back I was on fire," he says. "The course took me to a place of strength."
Stout returned to work as an OB admissions advisor. As he matched individuals with expeditions, he came across dozens of teenage applicants who had experienced the loss of a loved one. "It hit me," he says. "Why don't I bring them together?" Experts often recommend peer support groups for grieving teens, so perhaps mixing in the often-transformative challenges of an OB course—plus extras like journaling and grief-focused rituals—could cultivate heathy habits and create an exceptionally powerful healing experience.
OB approved his idea, but it took Stout until 2006 to raise the funds to launch the first Heroic Journey, a reduced-tuition, seven-day program designed to bring bereaved teens together to help them process and express their grief. Since then, close to 550 teens have participated, including 16-year-old Tylyn Strecker, who signed up for the course after contemplating suicide following her best friend's murder. The morning her group summitted a 13,000-foot Colorado peak, she had an epiphany. "I felt something rush through my bones," she says. "Through a time when I felt weak, I was able to persevere, and that feeling has stuck with me every day since." Four years later, Strecker is working on a degree in therapeutic recreation.
Since then, Heroic Journey has expanded to include treks in Oregon, Maine, Minnesota, Pennsylvania, and—new for 2013—North Carolina. This summer, Stout also plans to launch a special program for teens who have experienced the military-related death of a loved one. Next up: grief-therapy expeditions for adults. "We did a test program for two groups of 19- to 24-year-olds," Stout says. "It was phenomenal." Stout also travels nationwide to facilitate grief-counseling trainings for OB instructors, social workers, nurses, and wilderness educators. "I'm grateful I've had the opportunity to make meaning from my losses," he says, "and help ease the suffering of others."

Take it from me…
» Leave your comfort zone. In order to grow, set goals that are outside of your norm—physically, emotionally, and mentally. Backpack longer distances. Learn to rock climb. Talk to someone about your grief. If you face more challenges on an expedition, you'll benefit more: Conquering them will expand your confidence.
» Once you commit to a journey, don't back out. You will regret not doing it more than you will regret any of the physical hardships.
» Use an emblem to motivate you. If you're hiking a peak for someone else, tape his or her name to your helmet, poles, and boots. Wear a bracelet that represents a character trait that you want to cultivate, such as "forgiveness."
» Keep a journal. On backpacking expeditions, create a ritual of reflecting. Try a writing exercise called "Dream, Dragons, and Decisions": Write down four goals or desires, four obstacles to accomplishing those dreams, and four ways to overcome those obstacles.
» If a friend's grieving, be patient. Grief is a lifelong journey. It's important to be a good listener, on and off the trail, and to respect others' experience levels, whether it's with grief or bagging peaks.
» To learn more visit bit.ly/heroicjourney.