Gear Test: The Shirt Off Our Backs, Part 2
Associate Editor Shannon Davis learns to love his outdoors-centric bowling shirt
Heading out the door? Read this article on the new Outside+ app available now on iOS devices for members! Download the app.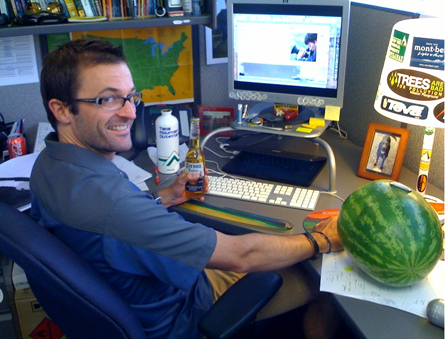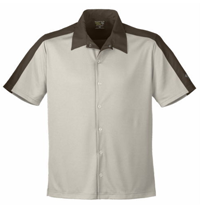 In Part 1, Online Editor Anthony Cerretani extolled the virtues of his baby-vomit-proof North Face suite of shirts. In Part 2, Associate Editor Shannon Davis tries out the bowling-shirt-esque Mountain Hardwear Wicked Snap ($40, 6 oz.).
I get that this shirt is functional, and with proprietary Koolnit fabrics, it wicked well and stretched nicely when put to good outdoor use. However, I wasn't so hot on its Larry David-esque, bowling-shirt style. I've never been much of a bowler.
But I'm not a fashion expert, either, so I wore it around the office to get sort of a stylistic consensus. Here's what I heard:
"It's retro-dumb…but it's a bowling shirt. Sweet, I like bowling shirts."
"I like it. I give it a…10?"
"Love it. It's badass."
"That one? No. It looks dated, like someone's idea of a crossover shirt from ten years ago, and it wasn't even that cool ten years ago."
"It looks good on you. It looks comfortable."
"Cool, was it from the free table?"
"It's pretty stylish. Well, stylish enough for you."
"That's one bad Larry. If you're looking for retro flavor, you got it."
The thing is, regardless of anyone's comments, I've taken to the MH Wicked Snap. (I prefer to call it "The Sheen.") I know I can cruise up a trail, stop by the bar after, and go into work the next day, all without changing my shirt and while upholding a modicum of style. After sort of being forced into wearing The Sheen, I found it's actually super comfortable, and I don't look like a bum. It's officially in my rotation—in fact, I'm wearing it right now.

Shannon Davis, hard at work with beer and watermelon for backup.
—Shannon Davis