Gear Test: The Shirt Off Our Backs, Part 1
In part 1, our online editor sings the praises of three North Face shirts he wears everywhere...and we mean everywhere
Heading out the door? Read this article on the new Outside+ app available now on iOS devices for members! Download the app.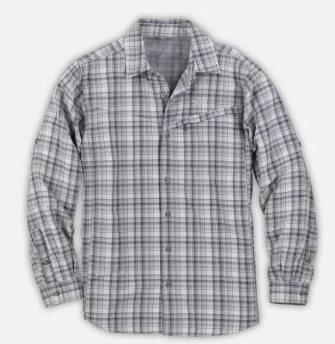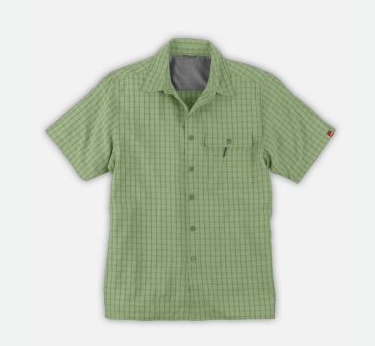 The North Face Sequoia Bold
Damn it North Face! Why must you make such functional, all-purpose shirts?!? Why?!
It was getting embarrassing that I repeatedly wore the one TNF short sleeve shirt I had like a second skin once the warm months rolled around—hiking in Colorado, New Mexico, New York, Italy. I figured you couldn't top that so I would be safe to start wearing other shirts.
But what did you do? You took my flannel shirt fetish and made it active/outdoor worthy, and perfect for spring and summer (and I could probably stretch it into fall, too).
Weighing in at 8.3 ounces and complete with 100 % UPF protection, the Sequoia Bold ($70) shirt has served me well with back vents, a zip-closed chest pocket and securable roll sleeves. But I'll tell you something that you probably didn't figure out in all your fancy tests: The 100% ripstop nylon is baby-vomit-resistant. I no longer worry about such things as burp clothes. I just let my 10-week old daughter have her way with it.
I'll be honest: I don't really like to think too much about whether or not my clothing will perform. I just want to know that it does and then stop worrying about it. If it works, I wear it all the time—for years.
And I'll tell you, if I could have my entire wardrobe made out of ripstop nylon, I would. TNF has incorporated it perfectly into a design that's functional and casually practical.
Breathable, comfortable, and tear-resistant? Come on now. That's a one-shirt-man's dream. I wear it at least once a week to the office (more than that and people start to notice) even in 80 degree weather, then wear it again on the weekends for hiking, biking, motorcycle riding, cooking, drinking coffee, walking, reading, eating, and thinking.
Thankfully, I also have my hands on the Silverton Woven ($45) and the Boulder Saddleback Woven ($54) so I might be able to vary the wardrobe up a bit. I'll be honest, I haven't given them nearly the amount of wear that I have with the Sequoia, but so far, so good. Here are some first impressions.

Silverton: Perfect all around casual shirt. I'm actually pretty sure they hand you one when you move to Boulder as a standard issue. Made from 73% modal, 27% polyester, it gets a little sweaty hiking in sweltering weather and is a little weighty for a short sleeve shirt (8.3 ounces) but I could see this being my go-to shirt for anything from hikes in 70s-degree temperature to backyard barbecues. Nice touches include a double whammy zip pocket—ideal for making sure you don't lose certain essentials, like a passport.

Saddleback: Think Silverton, but on hikeroids. Made of nylon Supplex, this one is great for sweltering weather. Wearing it, I actually feel like it would be ideal for anything from hiking in the desert to sailing in the Caribbean (again, I have NOT tested them in either spot…unfortunately). So far I've just worn them in 80+ degree weather in Boulder. At a featherweight 6 ounces the material is light (almost too light–you sometimes forget you're wearing it), venting in the back allows for free flow of air, and Vaporwick technology pulls moisture off the skin and transfers it to the outer layer of fabric for evaporation.
Some other nice touches: double Velcro-seal pockets with shockcord pulls—basically just bungee cord loops—allowing for clip-able essentials like bear bells, whistle, or compass. And—I'll admit I've never seen this—a snapping collar underneath the collar. I'm not a big fan of button collars so this is a nice bonus.
Only minor issue I've had so far is with the fit. I'm 6'2 and 180 pounds, and the Large is pretty roomy on me. Try this one on before you buy.
—Anthony Cerretani
Next week, look out for part 2, where Associate Editor Shannon Davis and Assistant Editor Ted Alvarez try out a series of Mountain Hardwear casual shirts that have functional features and bowling-team style,