Gear Test: Powder Day
BACKPACKER takes Black Diamond's new skis for a backcountry powder spin
Heading out the door? Read this article on the new Outside+ app available now on iOS devices for members! Download the app.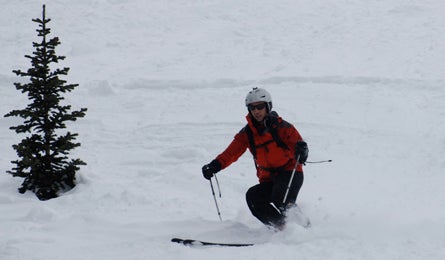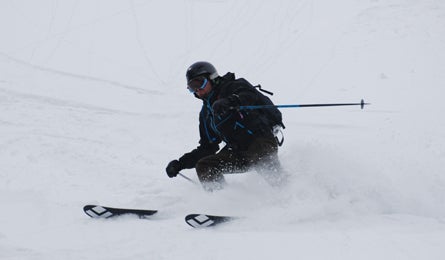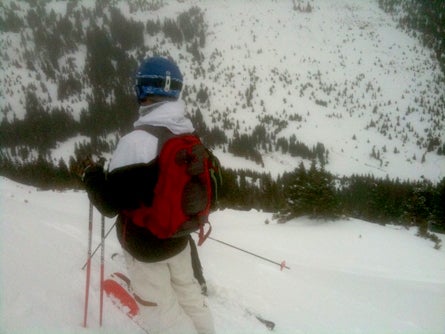 The rumors are true: Working at the BACKPACKER salt mines isn't all sweat and toil. When the planets align just right, you just might get to spend your Friday afternoon outside the office, up to your thighs in sweet powder snow.
Executive Editor Dennis Lewon and I found ourselves in that exact situation last Friday, when we broke free of our desk shackles and deadlines to try out some of Black Diamond's new line of powder and backcountry skis. But the fine folks from Backbone Media, who helped arrange the test, knew that no average ski hill would do. Instead, they lined up a cat trip up Colorado's Jones Pass with Powder Addiction.



The result? Acres and acres of buttery powder snow and no crowds to mar our first tracks. From wide-open, steep bowls at 12,600 feet to dense, bobsled tree runs at 10,800 feet, our Powder Addiction guides Jamie, Greg, and Shawn were experts at sniffing out stashes even in blustery, low-viz conditions.
Both Lewon and I tried out the Drift, a brand new ski lightweight enough for extended touring but with enough width to float and soar through deep powder. The skis are so slight that they chattered and fought against the "dust-on-crust" we found up high on the mountain, but in thick banks of snow closer to treeline they were positively buoyant. A generous rocker tip made quick turns easy and forgiving, even for a relative powder noob like me.
We really came to appreciate the Drift's bantamweight on climbs. While the cat did most of the work, they sat light on the shoulder during hundred-yard bootpacks, and quick scampers uphill were no sweat. Outfitted with a pair of skins, I bet you'd barely notice them as you breezed uphill—amazing for a pair of skis with a 100 mm waist underfoot.
More testing awaits the Drift (as well as comparison to its burlier brother, the Justice), before we can deliver a final verdict, but it remains extremely promising for winter junkies who need powder power at touring weight.
We'll keep you posted.
—Ted Alvarez
Image Credit: Penn Newhard