Gear Test: Otterbox For iPhone
Otterbox provides a wide range of protection options for outdoorsy iPhone users
Heading out the door? Read this article on the new Outside+ app available now on iOS devices for members! Download the app.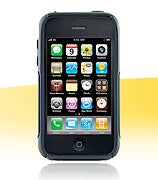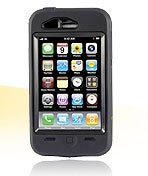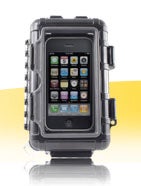 The holidays are coming, and you know what that means: A lot of people will shriek with delight when they find shiny little iPhones gleaming under the tree or inside their stocking. But if you've got an outdoorsy sort who hopes to use it as their go-to adventure device (photos, video, GPS, etc.), you've got a problem. iPhones aren't particularly well armored, especially when it comes to rain, dirt, rocks, and other elemental problems you might find when you venture outdoors.
Enter the Otterbox: This Ft. Collins, Colo.-based company makes iPhone cases truly meant to withstand rugged conditions. For our purposes, we tried three models: the Defender, The Commuter, and the 2600 Series. Here's what we found.
What: The Commuter ($34.95)

Who It's For: The dayhiker.

Verdict: A-.

Why: This is your everyday iPhone case, only tougher. A silicone skin protects your iPhone from scratches and keeps the ports free of dust and pocket lint, while a molded polycarbonate shell guards form impacts and other trauma. As with most Otterboxes, a clear film protects the screen from scratches. We found that this case worked great for nearly all normal situations: While bus-bound, it easily absorbed accidental drops onto the pavement, and the sleekness preserves the form factor so you hardly notice a difference sliding it in and out of your pocket. In fact, during mountain jaunts in the Indian Peaks and Rocky Mountain National Park, we used this case to protect from light drizzle and snow while snapping photos and videos. If you plan to hike in basically dry conditions and will keep your phone stowed until it's time to take the summit shot, the Commuter won't let you down. Negatives: Silicone sometimes picks up pocket lint like silly putty.
What: The Defender ($49.95)

Who It's For: The rugged overnight/weekend backpacker.

Verdict: B+.

Why: The Defender reverses the Commuter's defense tactics and covers the iPhone with a hard polycarbonate shell on the inside, covered by a shock-absorbing silicone outside. Meanwhile a built-in clear membrane provides touch access and thicker screen protection. While the case doesn't advertise any form of water protection, drops in the snow in the Tetons and while skiing near Steamboat Springs left our iPhones high and dry inside, and the burly protection left us feeling comfortable when the phone was sloshing in our pack lid with headlamp, multitool, snacks, etc. Perfect for GPSing, when you'll be taking the phone out at regular intervals, and drops and slip-ups are likely. Cons: We wish Otterbox had gone the extra step and provided a little more sealing so that the phone could reliably survive a quick dip in the drink. Also, thicker covering leaves your phone feeling less like an iPhone and more like a regular Blackberry.
What: The 2600 Series ($49.95)

Who It's For: The scuba diver.

Verdict: C-.

Why: We were excited to test a fully airtight, semi-watertight case for the iPhone, but the 2600 is too bulky for any practical use. It's meant for PDAs in general, and as such, it's a poor match for the iPhone's robust features. You can access the touch screen and use a bluetooth headset with it (cool), but buttons and controls along the sides are inaccessible, and positioning the camera lens to where it isn't blocked by protective foam is difficult (not cool). Also, we appreciate the full-on enclosure, but the weight and size of it make the iPhone swell to brick size. And even with all that protection, Otterbox claims the case still isn't fully submersible. Recommended if you're venturing into conditions where you absolutely must protect your iPhone—but at the cost of almost any utility.

—Ted Alvarez