First Night Out: Year of the Reader
Three readers who hit the trail for the first time (newbies!) in 2013 as part of our Year of the Reader celebration.
Heading out the door? Read this article on the new Outside+ app available now on iOS devices for members! Download the app.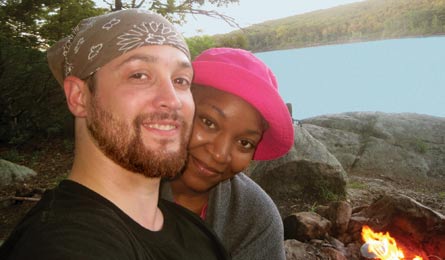 Yolanda Irizarry, New York, NY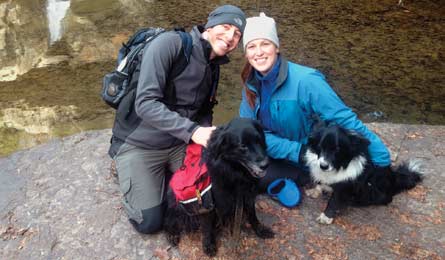 Jonathon & Erin Runcan, Lancaster, OH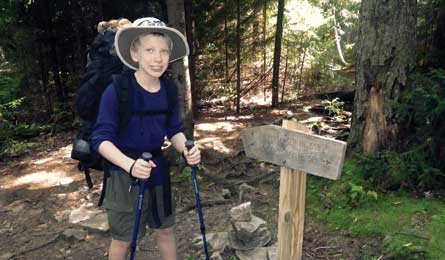 Logan Condron, Parsonburg, MD
All year, we're celebrating first-time backpackers (and veterans who introduce newbies to the trail). Here, meet some readers who already rose to the challenge and learn from their trips. Next: Head out yourself, and send your stories, photos, and tips to firstnight@backpacker.com for a chance to win gear and appear in an upcoming issue of BACKPACKER.
Yolanda Irizarry, New York, NY
The trip Breakneck Pond, Harriman State Park, NY, June 2012. This 3.6-mile out-and-back, from the Lake Sebago boat launch to Breakneck Pond, switchbacks over Cranberry Mountain to a tarn ideal for fishing and spotting white-tailed deer. "The spool snapped off our cheap, Wal-Mart rod, and the deer were rustling in the bushes all night, but the laughs made the trip even better," she says. The idea Irizarry's husband, Nate, goes backpacking every year, but the self-described city girl, 31, had never considered joining in—until one night last year. "After some late-night drinking, I was feeling adventurous and suggested that I tag along on his next trip. I had no idea he'd actually take me up on it!" What I learned "Most people who haven't camped don't know enough to plan their own trip—so invite a first-timer. You never know who will want to go: My parents joined us for their first trip shortly after mine." Next time "I'm bringing wine. Nothing better than relaxing and enjoying nature with a nice Pinot. It will also help me fall asleep faster!"
Jonathon & Erin Runcan, Lancaster, OH
The tripWildcat Hollow Trail, Wayne National Forest, OH, October 2012. This figure-eight trail through pine forest and over rocky ridges offers two options: a 5-mile and a 15-mile loop. "We wanted to do the shorter version, but we missed the junction and ended up on the longer one," says Jonathon, 31. "With darkness quickly approaching and no campsite to be found, we made the best of it and camped in a grove on a 25-degree incline. The morning was great, though!" The gear Both of the Runcans grew up camping with the scouts, but hadn't spent a weekend in the wilderness for years. Erin, 30, bought new gear, but the couple made do with Jonathon's old, 8-pound tent, which "wasn't as waterproof as it was 16 years ago." What I learned "Don't leave home without topo maps and the chops to use them. I have a merit badge on my Boy Scout sash that says I'm supposed to know what I'm doing, but that's apparently totally false." Next time The Runcans stayed on track last March on their second trip, in Kentucky's Red River Gorge.



Logan Condron, Parsonburg, MD
The tripRed Creek Trail loop, Dolly Sods Wilderness, WV, August 2012. This 9.3-mile loop links several trails through a creek- and cascade-packed forest and tops 3,800-foot Breathed Mountain. Highlights for 11-year-old Logan: Wading into Red Creek for an up-close look at crayfish and scrambing up the rocky peak. "I was nervous because I didn't know if I would like it or not," says Logan. "But it was fun." The idea Logan's dad, Dana Condron, 42 (a ranger at Assateague Island National Seashore), planned the trip to introduce Logan to the backcountry. "The best part was being able to connect with him, to get away from the world so it was just him and me bonding as a father and son. It's something I'm never going to forget." What I learned "Don't push kids too hard. Be patient—if they want to stop and smell the flowers, stop." Dana allowed five days for the loop and left the itinerary open so they weren't locked into any particular campsites. Next time The Condrons plan to backpack the Bigelow Range in Maine this summer.