Fall 2015 Preview: Winter Tents to Watch For
A first look at what's new in winter tents for this coming fall.
Heading out the door? Read this article on the new Outside+ app available now on iOS devices for members! Download the app.
Anyone who has slept in a winter tent knows they come in two styles: cramped or heavy. You're either spooning with your tentmate and/or getting elbowed in the face, or you're sweating and cursing as you drag a heavy, bulky load in your winter-only, cavernous 75L pack.
Thankfully, a few tent manufacturers are looking to change what it means to winter camp by pushing designs that offer increased livability and lightweights, without sacrificing performance*. Here's what we know.
The Sierra Designs Convert 2 and 3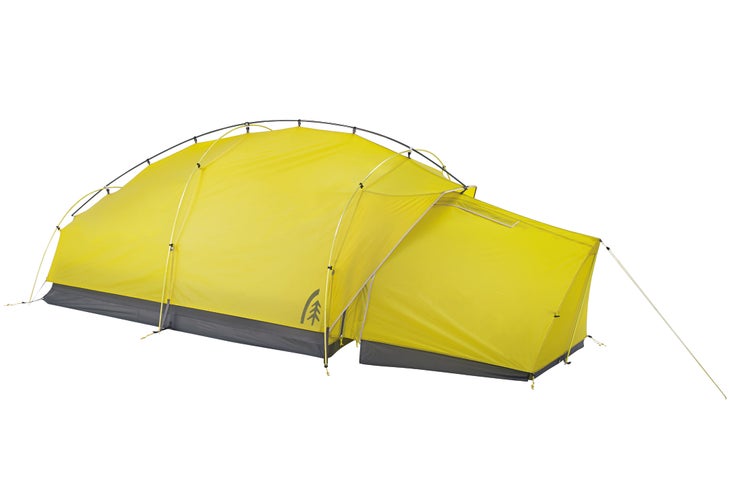 At just a hair under 32 square feet, the double-walled Convert 2 offers decent interior space at a pretty reasonable 4 pounds, 9 ounces. It's freestanding and the four poles slide directly into the sleeves, enabling bad weather pitches without exposing the interior to weather. Sierra Designs looked for a solution to ventilation by creating an always-open vent at the eave over the door. Since you're supposed to pitch your winter tent door into the wind, this should keep condensation low. The doors are mesh-baked, but can be zipped shut in foul weather. The detachable vesti adds another 12 square feet of protected space. Price: $570.
NEMO Kunai 2P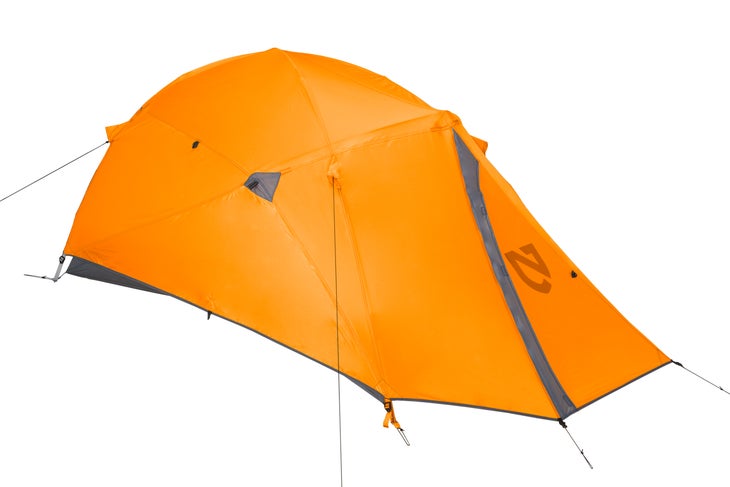 Last summer, NEMO introduced the idea of tent topography — basically looking at tent volume with an eye toward increasing space where you need it (shoulder level). The Kunai 2P is the winter iteration of their space philosophy. The bottom-most 3 feet of this 27-square-foot, double-wall are essentially vertical, making maneuvering around easy. The single, 7-square-foot vestibule offers some storage space. Best part: The whole thing comes in at 4 pounds. Price: $499
Lightwave s10 and s20 Sigma
Lightwave designs tents to survive big weather on big mountains. The Sigma series continues that tradition with this single-wall/double-wall hybrid. On top, in high-moisture areas, the tent leverages the miracle X-tex single-wall fabric, which uses activated carbon to lock away moisture and prevent dripping. A long, covered vestibule on the side add 8-square feet to make the middle-of-the-road 29-square-foot (2 person) add livability. Price: $749
Yes, it's a small class of winter tents this year, but the livability should appeal to those seeking to enjoy — rather than endure or resent — long winter nights. (If not, check out our comprehensive reviews of winter tents at backpacker.com/gear/tents.)
* So they say; we haven't tested any of these guys yet.