Climb the Grand Teton with BACKPACKER editors
Enjoy an alpine adventure, raise money for a great cause, and score free gear.
Heading out the door? Read this article on the new Outside+ app available now on iOS devices for members! Download the app.
Join BACKPACKER staff on one of the country's most iconic peaks, and help tackle one of the biggest challenges facing today's youth. Participants will be fundraising for Big City Mountaineers, a nonprofit that mentors urban teens in the outdoors.
We'll attempt the peak in July 2015 with guides from Jackson Hole Mountain Guides. The 14-mile round-trip to the 13,770-foot summit involves scrambling, 5th class climbing, and some of the most beautiful alpine scenery in the world. Readers who join the climb will get trip-planning help from BACKPACKER editors, plus gear from our sponsors and cameos in a story about the climb.
How do you get on the team? Commit to raising $4,000, and register for the climb you prefer (choose from 4 dates between July 17 and July 25). Summit for Someone will then approve you for your climb and help you to set up your donation page.
Not sure if it's for you? Read the Summit for Someone FAQ, and scroll down to read an interview with one repeat participant.
2015 Grand Teton trips

July 17-19: With Editor-in-chief Dennis Lewon
July 19-21: Women's-only trip with Senior Editor Rachel Zurer
July 21-23: With Senior Editor Casey Lyons
July 23-25: With Photographer Andrew Bydlon
Your perks

• Guiding and instruction from local experts
• All meals on the trip
• $500 worth of gear from BCM sponsors
• Gear and fitness consultations from BACKPACKER Gear Editor Kristin Hostetter and other staff editors
Best of all: Your fundraising will get under-resourced urban youth out on their own backpacking trips, where they'll receive invaluable mentoring from adult volunteers. If your own love for the outdoors has inspired you to give back, you'll never find a better opportunity. Let's do it together on the Grand Teton.
Register at: http://www.bigcitymountaineers.org/summit-for-someone/climbs/grand-teton-with-backpacker-magazine
Dennis Lewon
Editor in Chief – Backpacker Magazine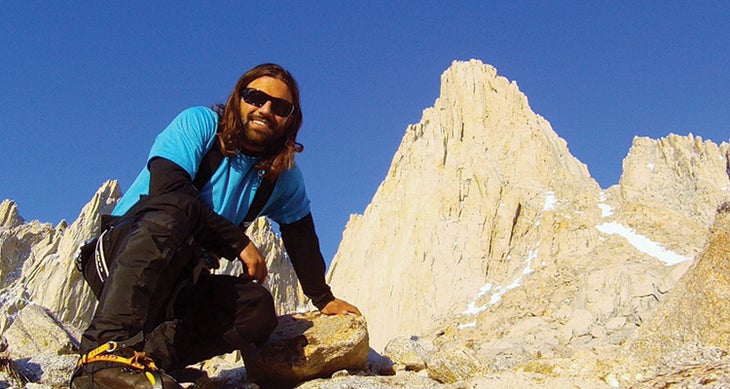 In just two years, Steven Reinhold, 29, of Waynesville, NC, has raised $10,000 for Big City Mountaineers (BCM) by participating in BACKPACKER Summit for Someone (SFS) climbs—making him one of the program's top contributors. Read on for Reinhold's tips.
BPHow did you get involved?
SR I really believe in BCM's mission of getting urban youth into the wilderness. My trials by trail have had a profound effect on my life, teaching me resiliency and perseverance. I like helping provide that opportunity to others.
BP Why not just donate cash?
SR By spreading awareness of the program, I can raise more than I could possibly give myself—and a hike is more fun.
BPAny fundraising advice?
SR Try to provide something of value for your donors. Make a video, sell T-shirts or water bottles or photos, throw a party—make them feel like they're getting something. Then show them the payoff of their donations: kids in the outdoors.
BPWhat advice would you give someone on the fence about signing up?
SR Do it! All great endeavors have something in common: At the start, you have no clue how you're going to succeed. It can be kind of daunting to try to raise money and do a climb on top of it. But you'll find that people who are involved in the outdoors have a charitable nature; everyone wants to share the stoke.
BPWhat's been surprising?
SRI didn't expect I would enjoy it so much. I kind of see myself as an SFS lifer.