10 Weird and Wonderful Hikes to Check Out on National Trails Day 2017
Search for alligators, see a play on the trail, or visit a pictograph on these unique treks.
Heading out the door? Read this article on the new Outside+ app available now on iOS devices for members! Download the app.
Hike to the Supernova Pictograph, Chaco Culture National Historical Park, NM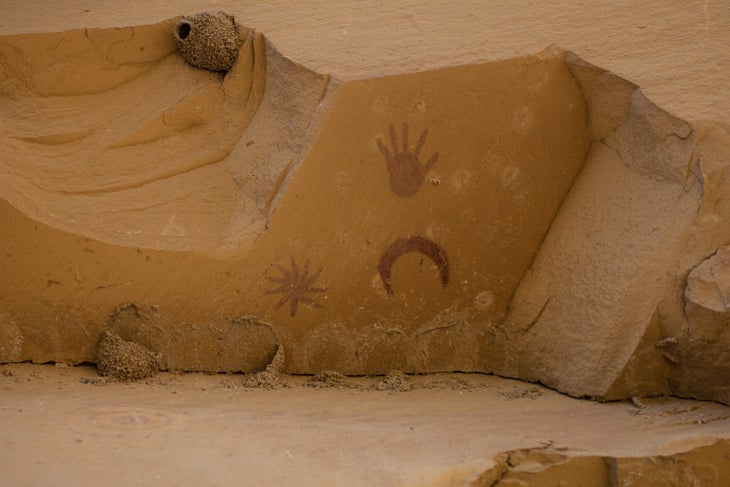 The ancient Anasazi inhabitants of Chaco Canyon were keen observers of the heavens, and they left behind the art to prove it. Join park rangers on this 6-mile out and back to thousand-year-old rock paintings of Halley's Comet and the Crab Nebula supernova.
The Oddest Sea: Greek Gods & Giggles, Chautauqua Park, Boulder, CO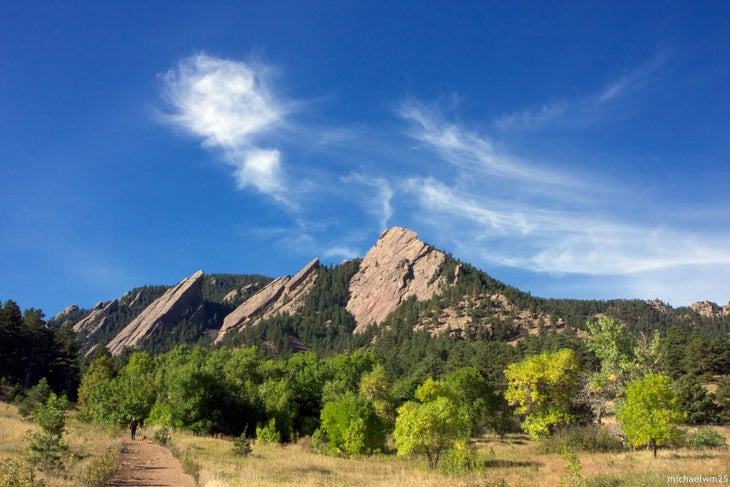 Good luck finding a hike like this anywhere else in the Rockies: As you make this 2-mile trek in the shadow of Boulder's Flatirons, actors perform scenes from the Greek classic The Odyssey alongside the trail. Pro tip: Carry a camping chair or blanket with you to enjoy the play in comfort.
Mountain Chicks and Dudes Hiking in Malibu, Solstice Canyon Loop, Malibu, CA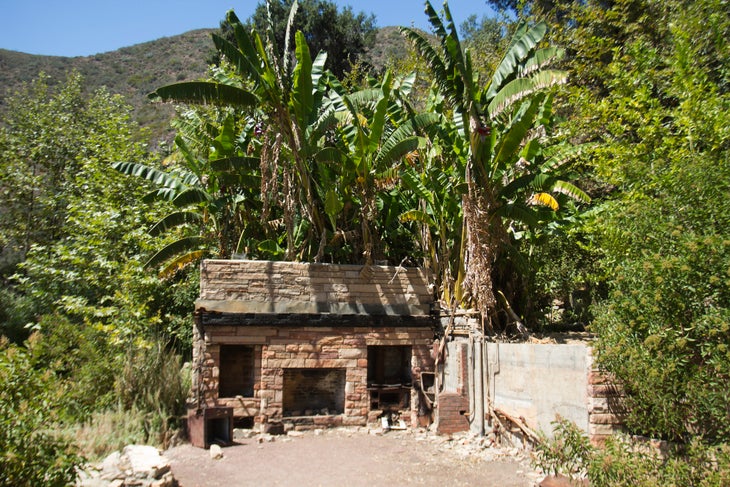 Who says Angelinos don't hike? Malibu might be famous for the world-class surfing along its pristine shores, but there's no shortage of gorgeous hiking in the area as well. Take a break from the beach bum life for a day and hit this shady, 6-mile trek instead.
Reptile Rendezvous, Gulf State Park, AL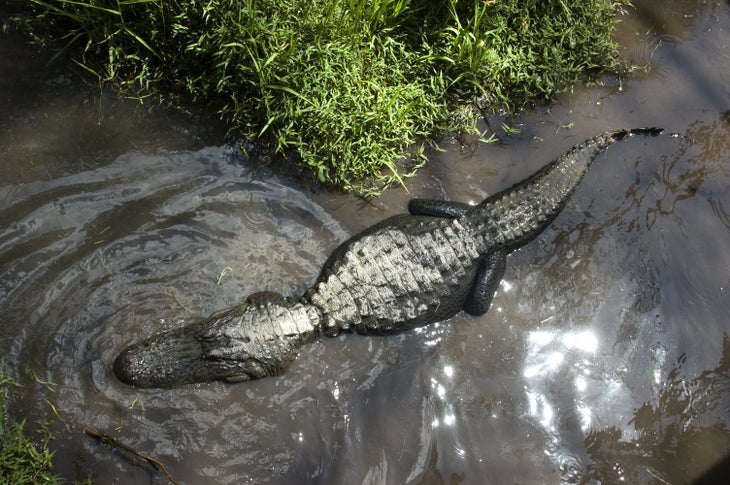 Join the park's naturalist on this 3-mile hike along the Gulf Coast and learn about the plants and animals that call the sandy ecosystem home. Keep an eye out for alligators lurking in the area's many ponds.
Teddy Bear Hike, Red Top Mountain State Park, GA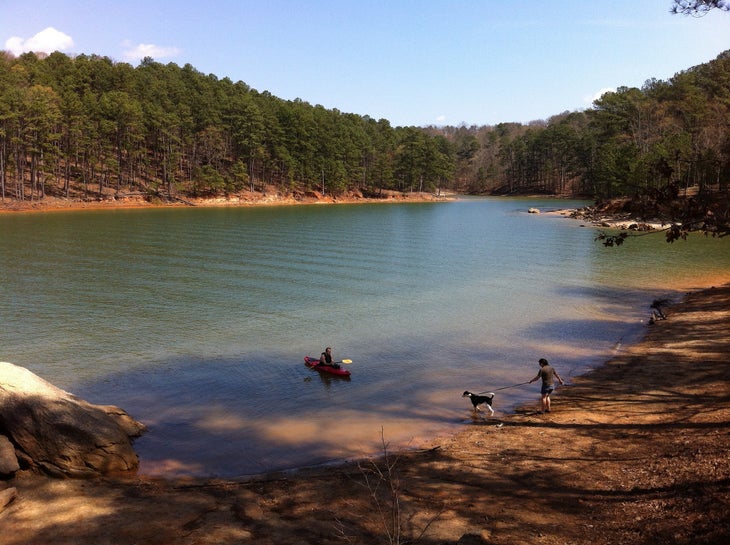 Bring the kids on this .75-mile loop where they can hunt through the forest for hidden teddy bears and explore the park's outdoor classroom.
Night Hike and Bonfire, Huron-Clinton Metroparks, MI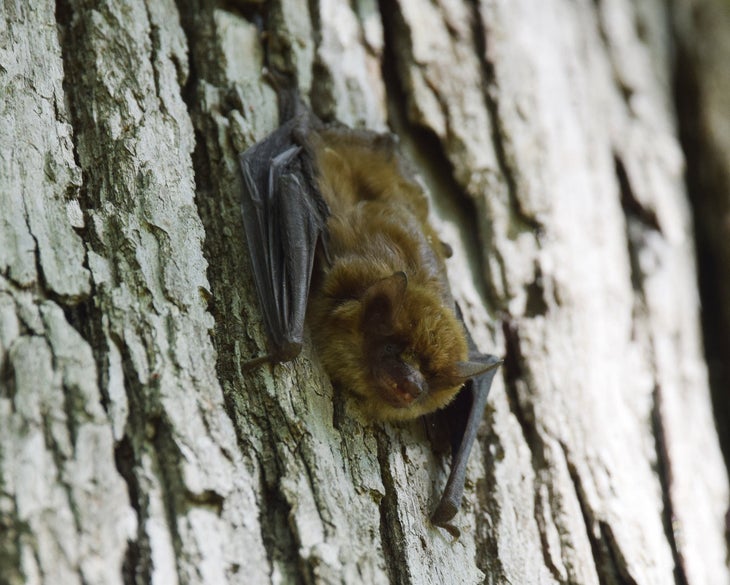 Break out the flashlights for this 1-mile nighttime trek in search of bats and other night-dwelling animals, then chill out around a campfire and learn about the local environment.
Hike to Happy Hour: Angry Erik Brewing, Kittatinny Valley State Park, NJ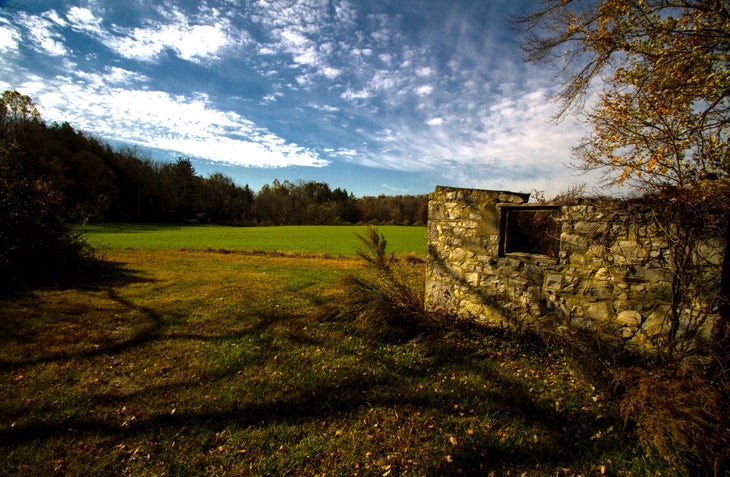 What's better than a day on the trail? A day on the trail with pizza and beer.Make it to the halfway point of this 3-mile round-trip and you'll be rewarded with food and craft suds, courtesy of Angry Erik Brewing.
Johnny Behind the Rocks Wildflower Walk, Lander, WY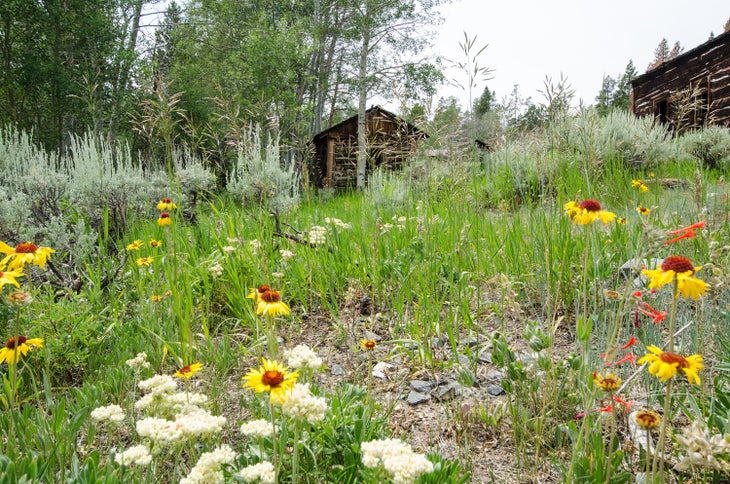 June is prime wildflower time in Wyoming, and you'll catch all the desert blooms on this 3-mile hike. You'll learn from experts how to identify flora, including the edible ones. 
Welcoming Spring in the Boreal Forest, Tetlin National Wildlife Refuge, AK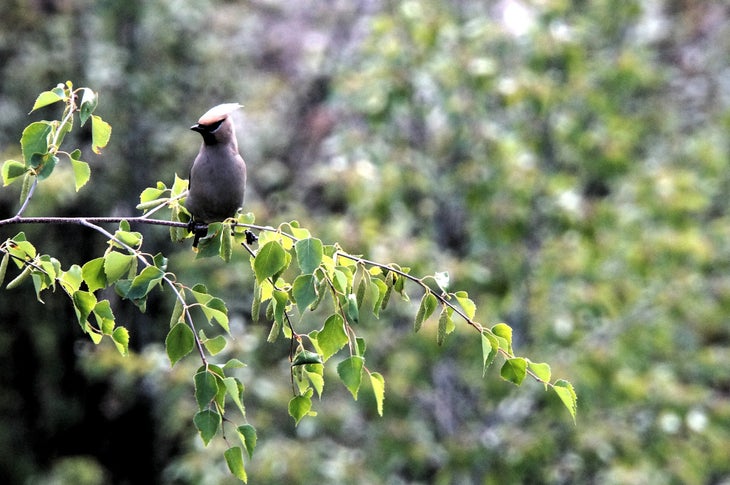 Lucky enough to to be in The Last Frontier? Spot birds, wildflowers, and foxes, and learn about the ecosystem of the boreal forest on this family-friendly, 2-mile hike.
Canyon Walk & Talk, Caprock Canyons State Park, TX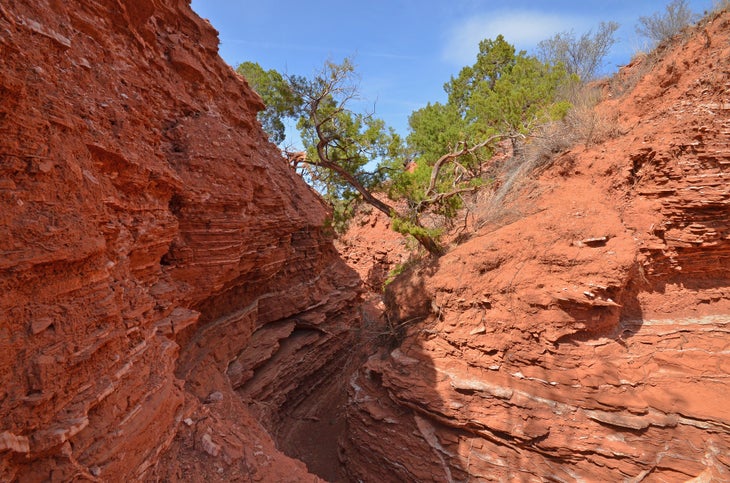 Caprock Canyons State Park is an Old West throwback in the Texas Panhandle, with herds of wild bison roaming the plains beneath soaring red rock walls. Check it out on this 1.5-mile hike where a park official will explain the area's history, geology, flora and fauna. 
We'll take any excuse to go on a hike—and National Trails Day (June 3), is as good as they come. Organized by the American Hiking Society, the holiday brings together hikers of all experience levels to hit the trail for everything from ranger-guided nature walks to festivals to trail work days. Visit one of these 11 events hand-picked by the Backpacker staff, or find your own at the National Trails Day site.