Backpacker Photo School: Which composition do you like better?
Opinion time! Photography is an art. Different people like different things. Here are some examples of similar photos. You get to choose which ones are the best. Narrow down your pictures regularly, showing only the best, and your friends will stay more interested in looking at your photos.
Heading out the door? Read this article on the new Outside+ app available now on iOS devices for members! Download the app.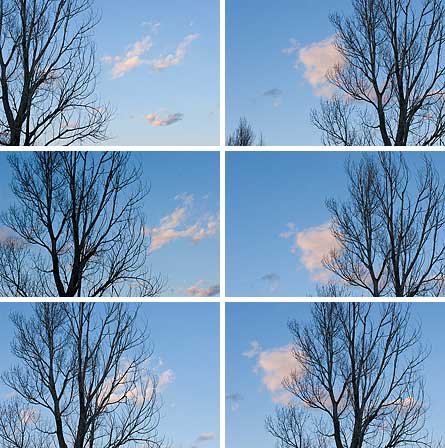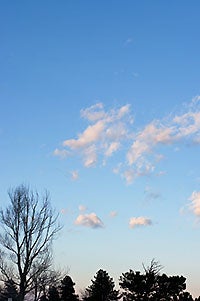 One of the important things about showing your photos to others is to not let them get bored. That means carefully choosing the best photo from each set and not showing a bunch of similar ones. So if I'm going to post some tree photos to Facebook I'd choose one of these two and just one from the set below and not post all the photos I took on this particular afternoon. Your friends will appreciate when you narrow down the selection and they don't have to look at the junk. They'll also think you're a better photographer if they never see your bad shots.

On these two photos, the framing is just slightly different. The top one has more room on the right. The large tree touches the left edge, and there's an extra partial cloud showing on the right. The bottom one has more space surrounding the tall tree, a bit of cloud peaking in on the left, and a more even silhouette all along the bottom. Those are the technical differences. I think when the photos are viewed individually, they give a slightly different mood. One has more of a sense of movement and the other is more like an awkward pause. Which do you prefer?
The photos in the set below follow the rule of thirds, but it's carried out in different ways. Do you like the tree on the right or left? Do you like the whole tree visible, or should it be cut off? The clouds again play an interesting role of fitting into the blue sky space, breaking up the background behind the tree branches, or peaking out from behind the tree.



Report your favorites in the comments section below and next time you go out to take pictures, take a lot, but show only a few.
—Genny Fullerton