Backpacker Photo School: Best Lens
Which lens is best for the backcountry? Here's what our staff thinks. Also, mini reviews of Canon lenses.
Heading out the door? Read this article on the new Outside+ app available now on iOS devices for members! Download the app.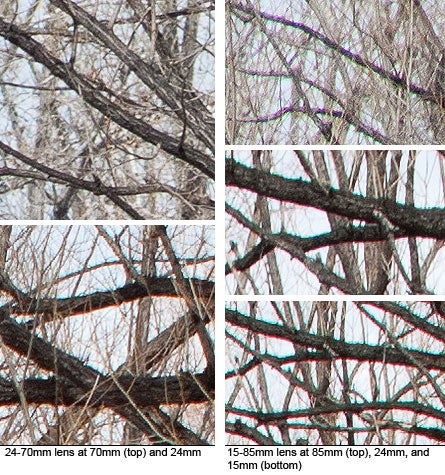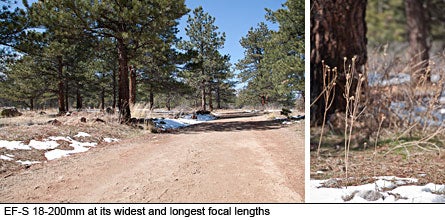 If you're upgrading your camera from point-and-shoot to DSLR, buying a camera body is only the first step to building the ultimate backcountry photo rig. Just as important are the lenses you choose. Forthwith, check out what our staff think are the most important lenses to carry, and why. And then read our reviews of some of the greatest (or most budget-friendly) lenses available for Canon cameras.
Staff Picks: If you could take any one lens on a backcountry trip, which would you choose?
Julia Vandenoever, Photo Editor

My favorite lens is canon L series, 24-70 macro, 2.8. This allows me to shoot wide for landscapes and a bit tele photo for portraits and long distance peaks. I love having the macro option all in the same lens because the glass is heavy being an L series. Plus, I love the 2.8 for low light situations so I don't need/want a flash. 

Genny Fullerton, Senior Associate Photo Editor

My pick is Pentax's DA Star 50-135mm, f/2.8. I find using a longer focal length challenges me be more creative and intentional about the photos I create. My 16-50 is a close a second, for its wide-angle convenience. With either of these, I like being able to open up to f/2.8 aperture, nice and big, even when zoomed in. Variable aperture lenses annoy me. Plus I love the weather sealing. I shoot in snow and rain and don't worry about my equipment at all.



Mike J. Donley, Photo Intern

I'd have to choose the Olympus 9-18mm I've been using. This lens is fantastic! I can get in really close to a fish for a detail shot and still get the scenery in the background.
Jonathan Dorn, Editor-in-Chief

I want what I can't afford: a superfast wide angle (short focal length) and superfast 24 to 300 zoom. Lightweight, of course. And a wide-angle adapter for the video camera I don't have.



Kelly Bastone, Contributing Editor

If I had more lenses to choose from, I might pick something else, but I always take my 18-55mm zoom. It's pretty versatile–I like the wide-angle range for landscapes, but the 55mm end is good for getting closer when the terrain doesn't let me physically approach (stream, cliff, etc).
Berne Broudy, Green Editor

Canon 24-105: good for scenery with a descent zoom, and not too heavy!
Michael Lanza, Northwest Editor

Nikon's 18-200 Zoom has an awesome range that makes it a do-all lens for most people who want one lens, Nikon optics, VR. The 18-200 (f 3.5-5.6) is definitely my more primary, all-around lens. The 10-20 (f 4-5.6) is a killer second lens.
Steve Howe, Rocky Mountain Editor

For a zoom lens, my personal favorite is a 17-35mm (or DX equivalent coverage). I'm a big fan of wide angles. There are reasons why they're the standard photojournalist's lens. They're lighter, more versatile, and easier to hand hold than teles, and they allow you to position subjects and action within a setting. I use the wide angle for scenics, near-far macros, camp scenes, tent scenes, close-up action, action pass-bys, ad nauseum. Most of the shots that survive my initial culling, or get picked by photo eds, are wide angles. The biggest problem most photographers have with wide angles, and the reason so many like telephotoos, is that they're not moving in close enough.

Canon Lens Reviews

Note: EF-S lenses only work on cameras with APS-C size sensors.
EF 50mm f/1.8 compared with EF 50mm f/1.2L

We compared the bargain, budget-friendly lens with this top-of-the-line lens of the same focal length. That's right, we compared plastic against L series glass. In bright sunlight, with wide-open apertures, both lenses did a good job with little to no purple fringing. If savings is your main concern, this is a clear choice, but if quality in low light is your main concern, start saving your pennies.

f/1.8: $100, 5 oz.

f/1.2: $1620, 19 oz.
EF-S 15-85mm f/3-5.6

15-85mm is a great range of focal lengths to have on hiking trips. Wider apertures would be useful for photographing wildlife or shooting more at sunrise, sunset, or around camp, but for bright daylight, this was enough.

15-85mm: $800, 1lb. 5oz.
EF 24-70mm f/2.8L

The L series glass and shorter zoom range produced better edges and less color fringing than the less expensive15-85mm. For more on this lens, see Julia Vandenoever's pick for favorite lens, above.

24-70mm: $1450, 1lb. 2oz.



EF 24-70mm f/2.8L compared with EF-S 15-85mm f/3-5.6

Color fringing was more noticeable with the 15-85mm lens, as expected. This is a comparison of actual pixels from photos with each lens.



EF-S 18-200mm f/3.5-5.6

It's nice to have such a huge zoom range in one package: The lens is lighter than L-series lenses, and less costly, but still makes good quality images. It's also less expensive than the 15-85mm and has a much longer range. (In comparison the 15-85 has a faster to autofocus motor, and we found it sharper, especially on edges like tree branches against the sky and at the widest focal length.) $700; 1lb. 6oz.



Image credit: Julia Vandenoever & Genny Fullerton