Learn to Navigate With Backpacker Magazine
Master map-reading, compass use and more with our Backcountry Navigation online course.
Heading out the door? Read this article on the new Outside+ app available now on iOS devices for members! Download the app.
Even in today's high-tech world, your smartphone will only get you so far. Learn how to never get lost via BACKPACKER's Backcountry Navigation online course. In this 7-part course, you'll learn how to use a map and compass, how to plan a route, how to use GPS and digital maps, and how to confidently travel into the wilderness knowing you have the tools to get back home safely. People can get lost anywhere, which is why navigation skills are critical whether you're on or off trail
What You'll Learn
You'll learn how to be self-sufficient in the backcountry, so you never get lost on an adventure. BACKPACKER and the Colorado Outward Bound School have developed this course to teach you: How to read a map and use your compass, how to triangulate your position, how to navigate in different types of terrain, and how to enhance trip planning and routefinding with digital devices like GPS units.
Intro: Why People Get Lost
Section 1: Reading Maps
Types of Maps
Map Features
Distance
Contour lines
Matching map to landscape
Orienting a map
Latitude/longitude and UTM
Section 2: Using a Compass
Parts of a compass
Taking a bearing on a map
Taking a bearing on a landmark
Triangulation
Declination
Section 3: Route Planning
Calculating distance and travel times
Elevation gain/loss
Group dynamics
Identifying landmarks and bailouts
Map revisions
Special terrain challenges
Real world examples
Section 4: Digital Devices
Understanding GPS
Choosing a unit/software
Smartphone apps
Marking waypoints
Managing tracks
Emergency devices
Digital maps
Section 5: On- and Off-Trail Travel
Staying found
Identifying trail signs
What to do if you lose the trail
Using natural features as guides
Navigating from landmark to landmark
Navigating around obstacles
Choosing the right terrain
Section 6: Special Navigation Challenges
Low visibility
Winter
Desert
Section 7: Getting Unlost
What to do if you're lost
Finding north
Backtracking
Helping rescuers
How the Course Works
We've designed this course to be taken at your own pace. You'll be able to take (and retake) each section for as long as you want. Once you purchase the course, the lessons are yours forever.
Meet Sienna Fry
Sienna Fry was raised on the northern California coast and grew up hiking and backpacking in the redwood forest. She earned a B.A. in Physical and Environmental Geography with a certificate in GIS/Cartography (aka: maps) from California State University, Chico. "I love maps because of their ability to transport you to another time and place, whether you're planning a new adventure or reliving an old one," she says. During college, Sienna fell in love with rock climbing, skiing, and outdoor education and began working for the Colorado Outward Bound School as an intern. She's continued to instruct for the Colorado Outward Bound School for seven years and now calls Denver home.
"My favorite thing about navigation is that it's a skill you can never exactly perfect, but always seek to improve," Sienna says. "Every experience brings new challenges, so there's always more to learn. I'm also a big history nerd, and I love that navigation is one area where the classic, older methods are still reliable in today's world." When she's not in Denver, Sienna's exploring the high peaks of the Rocky Mountains or the slickrock canyons of southern Utah.
FAQ
How long will it take to complete the course?
Between lessons and homework we anticipate the course taking people between eight and 10 hours.
Do I need to turn in the homework?
No. The homework is designed to have you practice what you've learned in that section. You won't be asked to submit it, but it's in your best interest to complete it.
What kind of gear do I need for this course?
You'll need a compass and a topographic map of the area you plan to explore. Your compass doesn't have to be the fanciest or most expensive. As long as it has a moveable bezel, you'll be good to go.
Are the quizzes and tests graded?
Yes. There will be a quiz at the end of each section, and in order to advance, you'll need to score an 80% or higher. But you can retake each quiz as much as you'd like. Then, in order to pass the course, you'll need to score an 80% or higher on the final test.You'll need a compass and a topographic map of the area you plan to explore. Your compass doesn't have to be the fanciest or most expensive. As long as it has a moveable bezel, you'll be good to go.
Can I download the course?
No. But you can access the course anytime from anywhere you have an internet connection.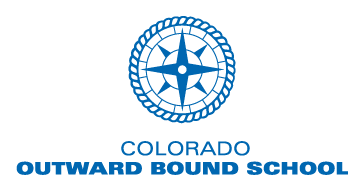 Who is COBS?
The Colorado Outward Bound School , founded in 1962 in Marble, Colorado, is a non-profit educational organization that serves people of all ages and backgrounds through challenging learning expeditions that focus on character development, leadership, environmental stewardship, and service to others. A COBS course helps individuals and teams discover strength of character and an aptitude for leadership needed to serve others in their community and care for the world around them.
As the pioneer and leading provider of experiential and outdoor education in the United States, the Colorado Outward Bound School offers more than 100 courses throughout the year, across the U.S. and internationally including Colorado, Utah, Wyoming, Arizona, Alaska, and Ecuador. We served more than 2,800 students in 2016, many of whom received scholarship support provided by individual and organizational partners. As part of the global Outward Bound charter, COBS is part of a nationwide community of more than 1 million alumni, instructors and board members.
Have other questions?
Contact AIM Adventure U customer support.