Ask A Bear: Why Did You Destroy My Van?
Our resident bruin expert answers all your questions in our weekly feature, 'Ask A Bear.'
Heading out the door? Read this article on the new Outside+ app available now on iOS devices for members! Download the app.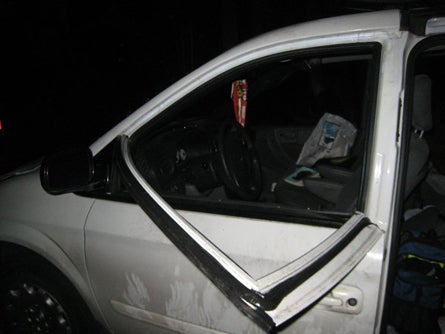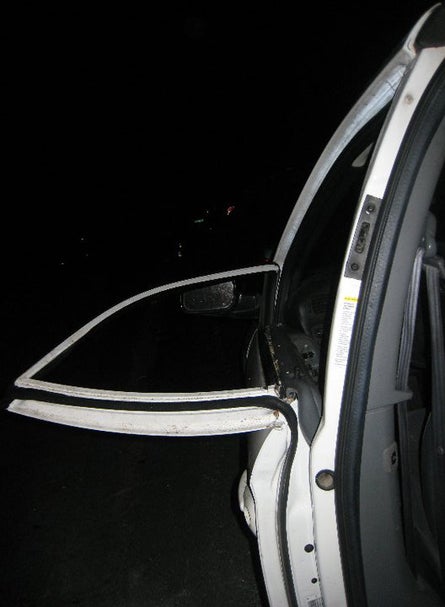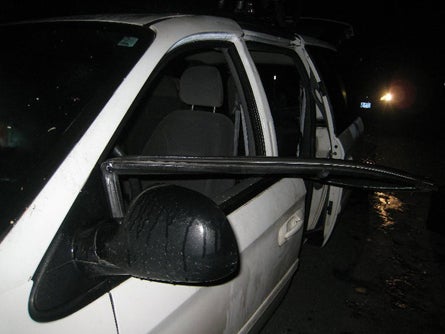 Q: While in Lake Tahoe, I woke up at 5:30 or so to my minivan's hazard lights flashing. After rallying the troops out the door, we were greeted with one big black bear crawling out the driver side window with two little ones in tow. There were two other vehicles explored in the drive way, but their doors were unlocked and therefore not pawed open Why in the hell did you have to destroy my minivan?? —Eryka Thorley, via email
A: Let's take a look at the damage:
Eep. Sorry about that, Eryka. The fact is, in certain places (California, especially) I've learned to associate minivans with food. While it's true that if you left your car unlocked, I probably would've left without causing more damage, that's not really an practical solution, for obvious reasons.
If you plan to park your car overnight in places that have a history of vehicular bear break-ins, the only real preventative measure is to leave your car in civilization and get a ride to the trailhead. That's often not an option, so unless you've got a clunker with nothing to steal, you'll just be taking a chance. Try and find alternate trailheads with less bear activity, and never, ever leave food out in the car. (If you've got too much food to pack, store it in the trunk.)
Even after taking these preventative measures, it's still possible I could go grand theft auto on your minivan. What can I say? I'm smarter (and stronger) than your average thief.
—BEAR
Got a question for the bear? Send it to askabear@backpacker.com.