How Did the Appalachian Trail Murder Suspect Slip Through the Cracks?
Before deputies arrested him for the slaying of a veteran, James "Sovereign" Jordan was well-known to law enforcement and hikers along the Appalachian Trail for his erratic and threatening behavior.
Heading out the door? Read this article on the new Outside+ app available now on iOS devices for members! Download the app.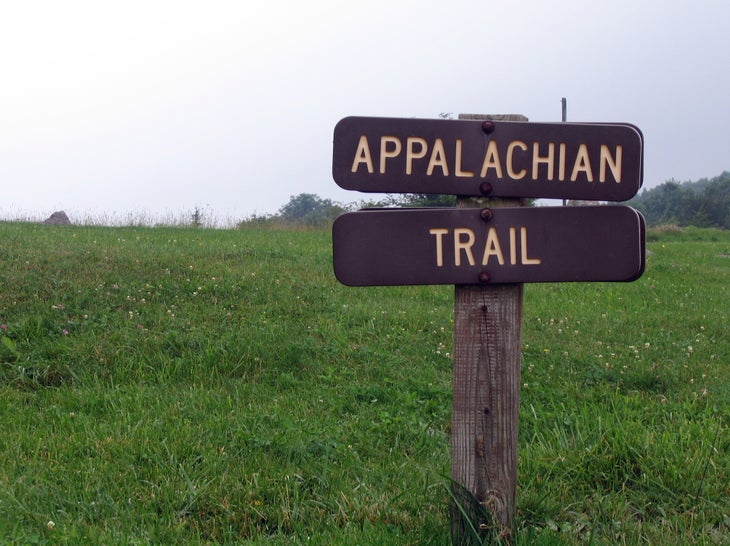 Last week, a federal district court judge ruled that James "Sovereign" Jordan, the Massachusetts man charged with the murder of hiker Ronald "Stronghold" Sanchez, isn't competent to stand trial. The ruling brings to an end—at least temporarily—one of the most disturbing stories to emerge from the Appalachian Trail in the past decade, while leaving questions about the case open. One of the most glaring: Why was James Jordan, well-known to law enforcement along the trail for his erratic and unsettling behavior, left to his own devices?
May's slaying wasn't Jordan's first encounter with the police since his hike began. Law enforcement in North Carolina made contact with Jordan after receiving reports of a man threatening hikers with a knife. (They didn't find a weapon on him and didn't arrest him.) In April, weeks before the attack, deputies in Unicoi County, Tennessee arrested Jordan after hikers said he had brandished a knife and chased people out of a shelter with a shovel. The state dropped assault charges against him after the alleged victims declined to postpone their hikes to appear in court; instead, he pleaded guilty to drug possession, public intoxication, and criminal impersonation, and walked free on probation after paying a fine.
Hikers who encountered Jordan on the trail described his behavior as erratic and often aggressive. One couple who met him in April said he threatened to rip his dog's legs off and eat them, and told other hikers that he was "off his medicines."
"He had a lot of anger and no connection to reality," trail angel Odie Norman said of Jordan after Sanchez's death. "The guy was mentally disturbed. And the citizens were not protected."
But severe mental illness alone isn't enough to legally compel someone into treatment, says José Ashford, professor of social work and director of the Office of Offender Diversion and Sentencing Solutions at Arizona State University. Ashford specializes in correctional mental health, managing and treating violent risks, and capital murder.
"Even when individuals are committed to jail, they can reject treatment," Ashford says. "If they're competent to refuse treatment, or they say they don't want to take a medication because it has too many side effects, then you can't force them to take it. But if the motivation is "I don't want to take it because the devil has poisoned it" or something of a bizarre nature, that person isn't in the right mind to deny it… It's kind of a catch-22."
Ashford notes that officials look to the system's structure while evaluating potential risks: "Are they civilly committable or not? There's no care for someone who can't be committed."
In order to seek civil commitment, officials have to have compelling evidence that a person is an imminent danger, such as threats of immediate violence.
"Just being somewhat disruptive and psychotic wouldn't necessarily be grounds [for commitment]," Ashford says.
Even when hikers do want treatment, the Appalachian Trail corridor is often a difficult place to find it. "Smaller towns don't have the resources to respond to these types of cases," says Ashford. "They could have arrested him for disturbing the peace but those small towns wouldn't have mental health care."
When asked if it was possible that Jordan's psychological state could have further deteriorated on the AT, Ashford noted: "He would find it strange that people knew his name–that could enhance his paranoia."
On the other hand, that same tight social structure might offer a solution to individuals having mental health crises in the future. In scenarios where an individual isn't committable but still requires treatment, Ashford says, a task force could step in to observe and evaluate potential risks.
"There are lots of places where people can fall through the cracks, unfortunately," he says.
How dangerous is the Appalachian Trail?
While any death is heartbreaking, you might find a bit of comfort in the numbers: With about 20,000 completed thru-hikes and only 12 recorded murders since the trail's birth in 1937, your chances of facing homicide on the Appalachian Trail are vanishingly small—about 1 in 20 million when section hikers are figured in. A total of a dozen people have met a violent end on the Appalachian Trail in 9 separate incidents.
In 1974, Joel Polson was murdered in Chattahoochee National Forest, Georgia. Ralph Fox was eventually arrested for the murder.

In 1975, Janice Balza was murdered with a hatchet in Tennessee. Authorities charged Paul Bigley with the crime. 
In 1981, Randall Lee Smith killed Laura Susan Ramsay and Robert Mountford Jr in Virginia. After obtaining early release from prison, Smith attempted to kill two fishermen on the trail in 2008, less than two miles from the site of his first crime. While on the run from the police, he was in a car accident and ultimately died from his wounds. 
In 1988, Rebecca Wright was murdered by Stephen Roy Carr in Pennsylvania State Park. Her partner, Claudia Brenner, was injured but survived. 
In 1990, Paul David Crews murdered Geoffrey Hood and Molly LaRue at the Thelma Marks shelter on Cove Mountain, Pennsylvania.
In 1996, Julianne Williams and Lollie Winans were killed in Shenendoah National Park, Virginia. The murderer was never found. 
In 2001, Louise Chaput was killed in New Hampshire; her death was never solved. 
In 2011, Scott Lilly was suffocated by an unknown attacker in Virginia. 
In 2019, Ronald S. Sanchez Jr. was stabbed to death in Virginia. James L. Jordan faces charges over the murder. 
Half of the Appalachian Trail's slayings took place in Virginia, but beyond that, it's hard to draw many conclusions. Only about a third of the victims were hiking alone, and while women are overrepresented on the list, the discrepancy isn't overwhelming. (For perpetrators, the gender division is much clearer: All 6 known or accused attackers were men.)