One Hiker Killed, One Injured in Attack on Appalachian Trail
Suspect arrested as section of Appalachian Trail closed through Sunday morning.
Heading out the door? Read this article on the new Outside+ app available now on iOS devices for members! Download the app.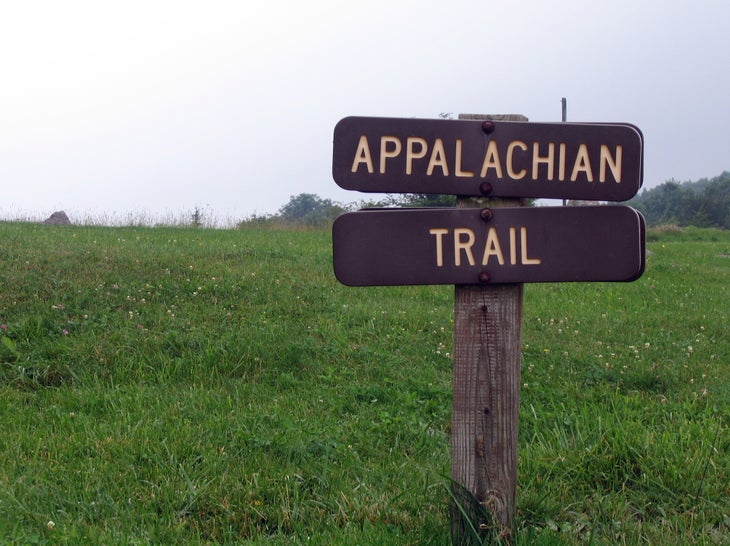 Update: The FBI has identified the victim fatally stabbed on Saturday as Ronald S. Sanchez Jr. of Oklahoma. The second victim injured in the attack has not been identified.
Sanchez, 43, was an army veteran who served three tours in Iraq. Speaking to CNN, his sister, Brenda Sanchez Loera, and former wife Elizabeth Kordek said that Sanchez hiked as a form of therapy for major depression and PTSD.
James L. Jordan, the suspect in Sanchez's death, has a history of run-ins with police, and was arrested three times in Massachusetts in June 2013, the Boston Globe reported on Monday. Those arrests resulted in charges of assault and battery, disorderly conduct, being a disorderly person, and open and gross lewdness after he fought with staffers at a hospital and walked down a highway wearing nothing but a sheet; at least one of those incidents led authorities to administer a mental health evaluation to him. (Jordan was deemed competent.) Since 2016, a warrant for Jordan's arrest, for failure to comply with the terms of his probation, has been outstanding in Massachusetts.
Original post: A 24-mile section of the Appalachian Trail in Virginia was closed through early Sunday morning as law enforcement investigated a machete attack that left one hiker dead and another hospitalized.
The Wythe County's Sherriff's office confirmed that two hikers were assaulted sometime between the night of May 10 and the morning of the 11. A male victim died, while the other, a female, is in critical condition. Wythe County Sheriff Keith Dunagan said there is no further threat to the public at this time.
In a news release, the US Attorney's Office for the Western District of Virginia said that James Jordan, also known by the trail name Sovereign, is in custody and faces federal charges including murder and assault with intent to murder.
"I commend local law enforcement in Wythe and Smyth Counties for mobilizing successful rescue and tactical operations in this remote region," U.S. Attorney Thomas T. Cullen said in a press release. "Thanks to their efforts, the suspect was safely apprehended and a seriously wounded victim received critical medical care. We will continue to work with our state and local partners to bring the perpetrator of this senseless and brutal attack to justice." 
According to the Washington Post, Jordan allegedly threatened a group of four hikers on the trail on Friday night. Two fled north and alerted authorities in Bland County. The other two attempted to escape to the south, but Jordan allegedly caught and attacked them. The male victim triggered an SOS alert from a mobile device, while the female victim managed to escape after playing dead.
Conflicts along the trail
Jordan, 30, had another run-in with law enforcement along the AT in April, when sheriff's deputies in Unicoi County, Tennessee, arrested him after he reportedly threatened hikers with a large knife. Officials declined to prosecute Jordan for assault after the alleged victims decided not to press charges. Jordan ultimately pled guilty to the possession of a schedule VI drug and drug paraphernalia, public intoxication and criminal impersonation. A court sentenced him to probation, and he was released after paying a fine.
In a Facebook post on April 21, Unicoi County Sheriff Michael K. Hensley said that his office had received several complaints about Jordan, and urged any members of the public that spotted Jordan to call 911.
Jordan had previously been accused of threatening hikers in North Carolina, but Madison County deputies who made contact with him did not find a weapon and said that he had not committed a crime.
"He had a lot of anger."
Odie Norman, a trail angel and publisher of the Hiker Yearbook, encountered Jordan in Lone Mountain, Tennessee, and said that he was "immediately" unsettled by the hiker.
"I offered to buy him lunch. And as soon as we sat down I asked him why he was hiking the AT. His answer was that he was hiking to gather information on the infiltrators that were trying to steal the mountain people's insurance," said Norman. "[Jordan said] the mountain people are really good people—those are the ones you see during the day. But at night, that's when the infiltrators come."
Despite being "scared for his own safety," Norman drove Jordan an hour and a half to Johnson City, where Norman bought Jordan a bus ticket to his family's home in Maryland with the aim of getting him away from the trail. Afterward, Norman alerted the Appalachian Trail Conservancy.
"He had a lot of anger and no connection to reality," said Norman. "The guy was mentally disturbed. And the citizens were not protected."
As of Sunday afternoon, authorities had lifted the initial trail closure, according to the Appalachian Trail Conservancy. 
This is a developing story and will be updated as more information becomes available.