The Appalachian Trail is Going to the Supreme Court
The nation's highest judiciary will decide whether a new pipeline can cross the AT as planned.
Heading out the door? Read this article on the new Outside+ app available now on iOS devices for members! Download the app.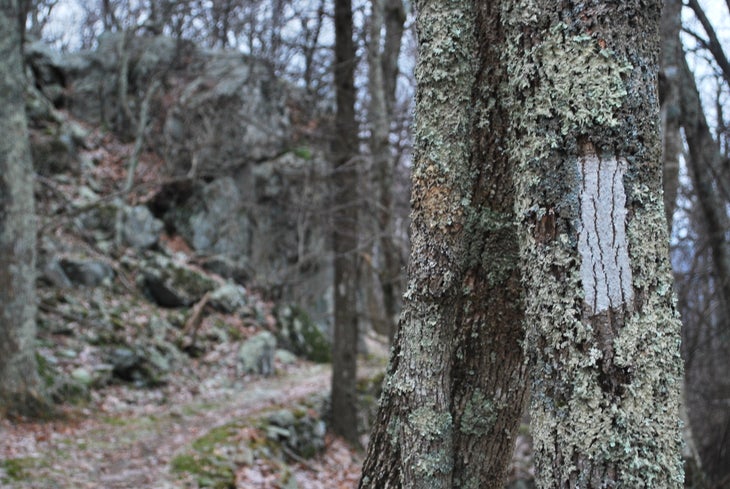 The Supreme Court will decide whether a controversial new pipeline will be allowed to cross the Appalachian Trail, the body announced on Friday.
The project has been on hold since December 2018, when a U.S. appeals court threw out a key Forest Service permit allowing Dominion Energy to construct the planned 600-mile Atlantic Coast Pipeline beneath portions of the Appalachian Trail. In a ruling that quoted The Lorax, Judge Stephanie Thacker concluded that the Forest Service had "abdicated its responsibility" by ignoring key safety and environmental issues in its review. She also said that, as a unit of the National Park Service, construction projects crossing the Appalachian Trail corridor are subject to Congressional approval.
The Sierra Club and the Southern Environmental Law Center both sued to block the pipeline last year. In a joint statement, the two groups said that they would fight to preserve the lower court's decision.
"The Atlantic Coast Pipeline is a dangerous, costly, and unnecessary project and we won't stand by while Duke and Dominion Energy try to force it on our public lands, threatening people's health, endangered species, iconic landscapes, and clean water along the way," they said.
In an emailed statement to the Raleigh News & Observer, Dominion spokesman Aaron Ruby said the company was hopeful that the Supreme Court would "uphold the longstanding precedent allowing pipeline crossings of the Appalachian Trail."
Maintaining the pipeline's buried sections would involve permanently clearing a fifty-foot-wide corridor above it to protect against root penetration from trees. Construction itself would require crews to clear even wider swaths of forest—125 feet across in some places. In an interview last year, DJ Gerkin, the Southern Environmental Law Center's senior attorney, said that the process would "create a permanent scar on views from the Appalachian Trail."
"The Park Service complained that the pipeline developer ignored the shape of the land, even more than a road or railroad would, and carved through mountains and valleys with no consideration for what the route would do to these scenic treasures," he said.
The Supreme Court is expected to return a ruling next June.