11 Summits with Outrageous Names
We couldn't have made up these strange-but-true peak names if we tried.
Heading out the door? Read this article on the new Outside+ app available now on iOS devices for members! Download the app.
We're big dorks for outdoor places and their names. Every once in a while, we come across places with such outrageous names, it's a wonder they haven't been publicly protested by the morality police. God only knows what the people were thinking (or not thinking) when they added these nutso monikers to their local summits. Maybe it's supposed to be a conversation piece? Here, in descending order are the 11 best we could find. All images courtesy of our map partner mytopo.com.
11. Rotten Bananas Butte, Navajo, AZ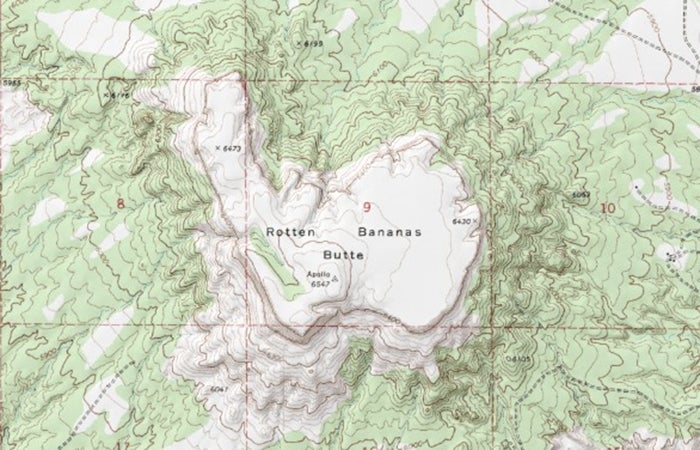 Grow lots of bananas in Arizona, do ya?
10. Pimple Hill, Monroe, PA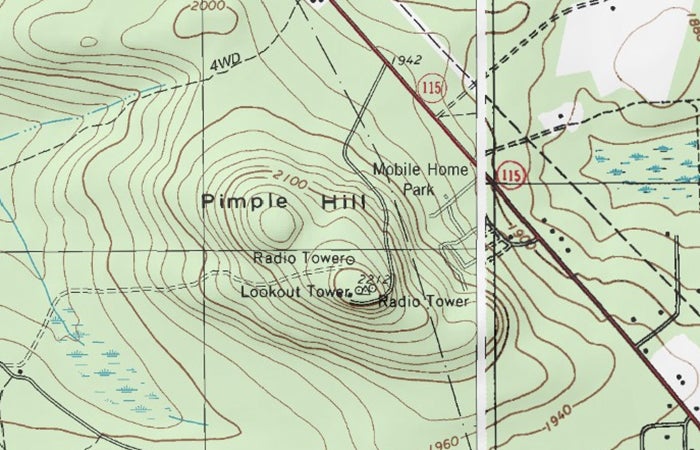 This is how most of us felt in junior high.
9. Hateful Hill, Rutland, VT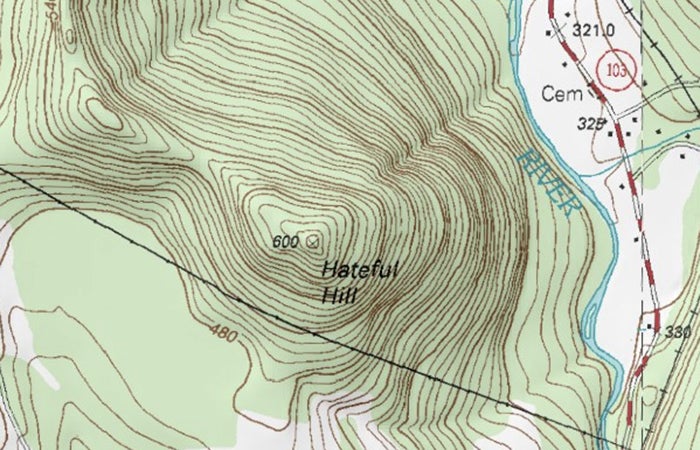 Sheesh. Tell us how you really feel.
8. Chicken Breast Bluff, Trempealeau, WI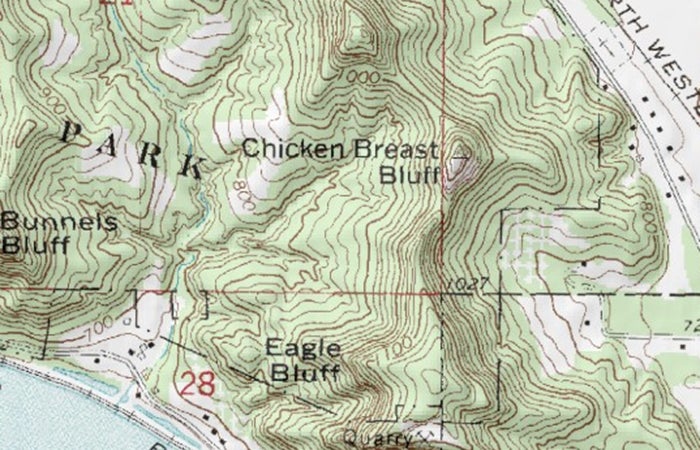 Strangely specific.
7. Boner Knob, Beaverhead, MT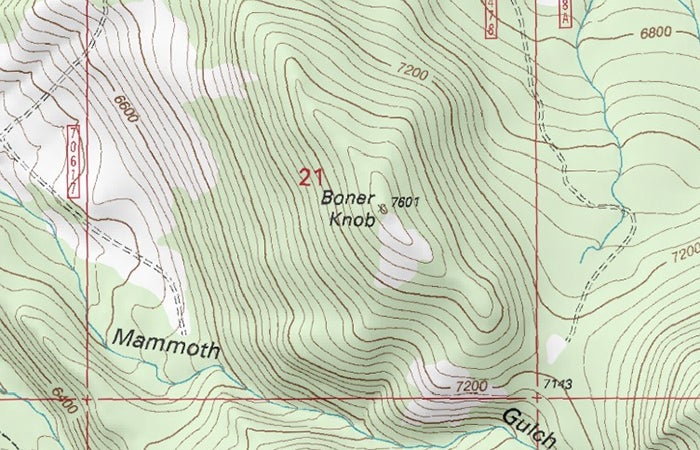 Does that look mountain look like a, um, you know…?
6. Bloody Dick Peak, Beaverhead, MT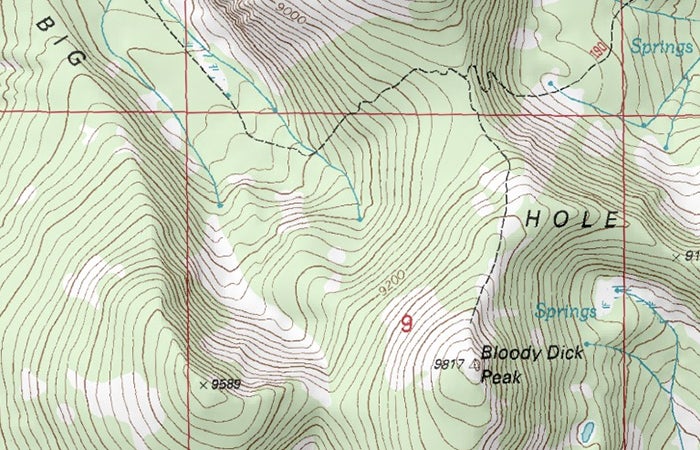 Whoa. And what's the name of that National Forest? Double whoa.
5. Whiskey Dick Mountain, Kittitas, WA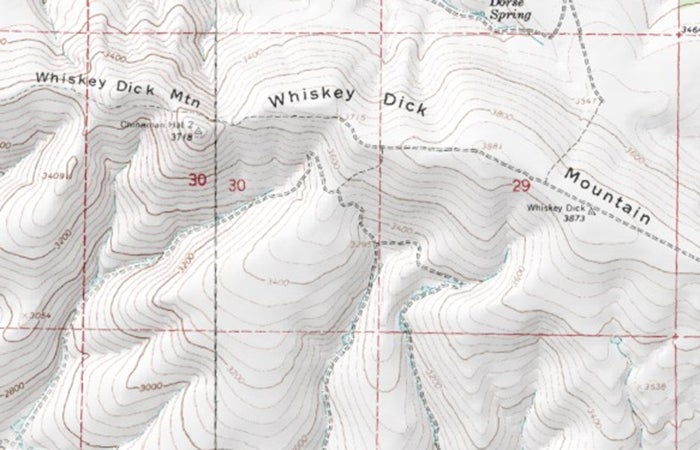 She said it wasn't a big deal!
4. Tumbledown Dick Head, Washington, ME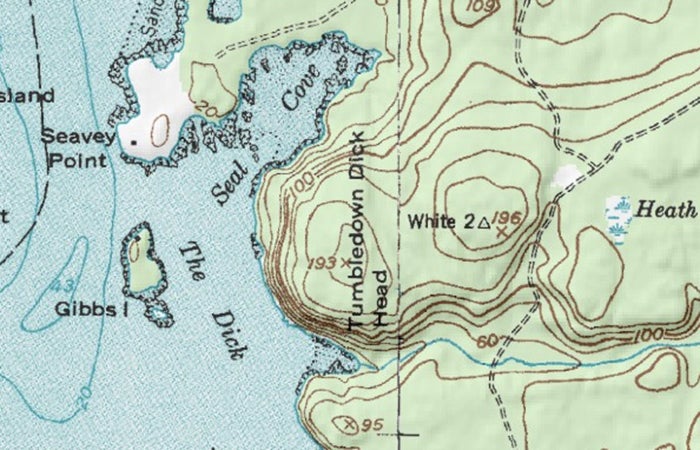 Wow. Just wow.
3. Poopout Hill, San Bernadino, CA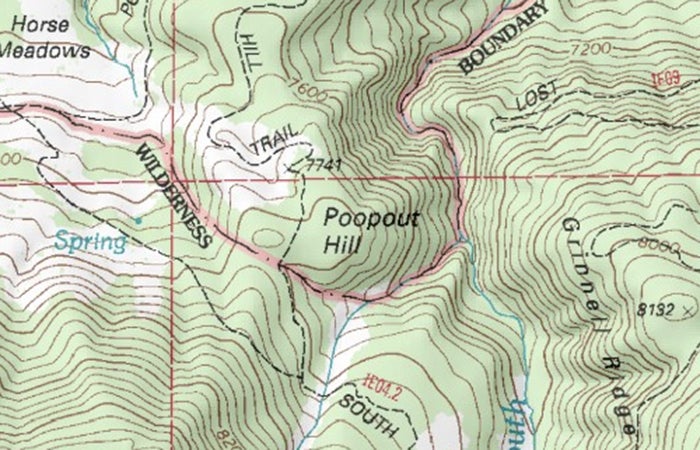 Was it really THAT strenuous?
2. Ugly Mountain, Pendleton, WV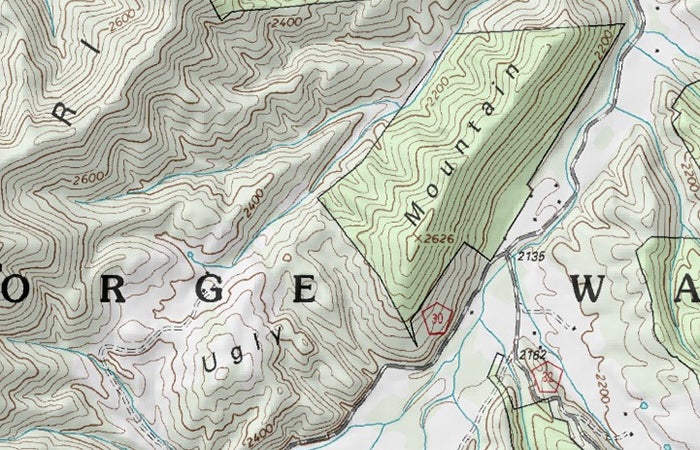 A mountain only a mother could love.
1. The Grand Teton, WY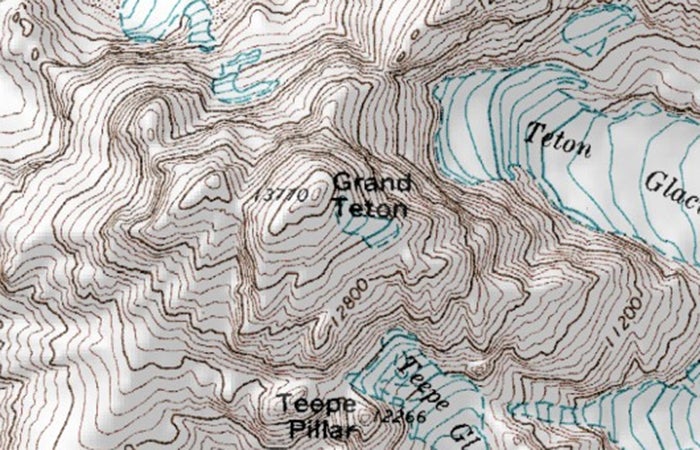 Consult your French-English dictionary.