Badlands Bison Loop, Theodore Roosevelt National Park, ND
On this short overnight into a remote corner of Theodore Roosevelt National Park, you'll see a lot more than wildlife.
---
Join Backpacker
Create a personalized feed and bookmark your favorites.
Join Backpacker
Create a personalized feed and bookmark your favorites.
Join for free
Heading out the door? Read this article on the new Outside+ app available now on iOS devices for members! Download the app.
The trail sign—just a rectangular wooden post—is leaning at a 15 degree angle, the splinters along its length jammed full of clumps of brown hair in North Dakota's Theodore Roosevelt National Park. I look up, scanning over the grassy plateau for the back-scratching culprit. The ranger told me that by spending a night in this remote section of the southern unit of the National Park I was as likely as anywhere to see some bison.
Having spent my entire life back East, I was immediately on board. But so far I've had no luck. Instead, I head off-trail to the edge of the plateau. I spend the night watching the sunset on one side while the badland maze to the east dips into the shade, accentuating every strange angle and hiding the bottoms of the canyons. Not a bad compromise. It isn't until I'm on my way out the next day, less than 2 miles from the trailhead, that I'm stopped in my tracks by the bison that I came here for, 50 yards off the trail. Just in time.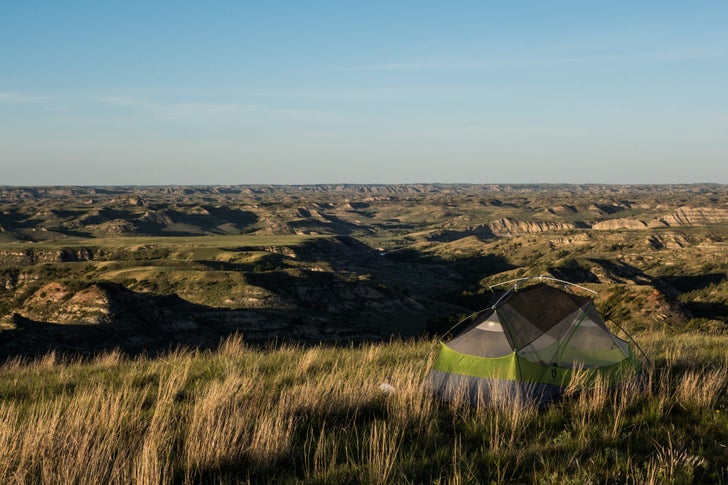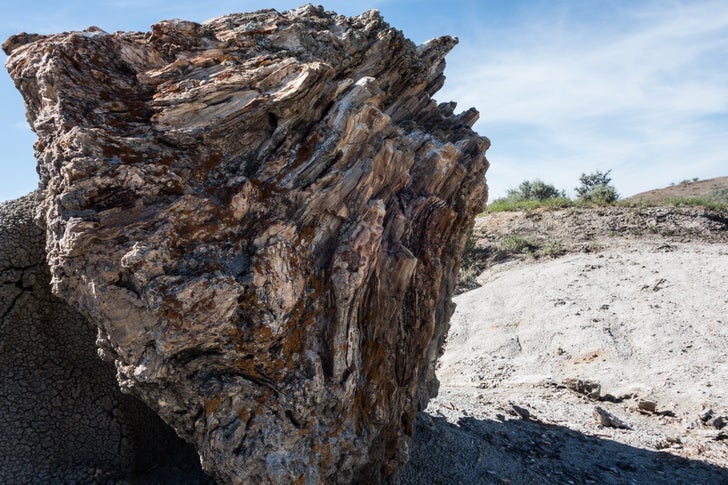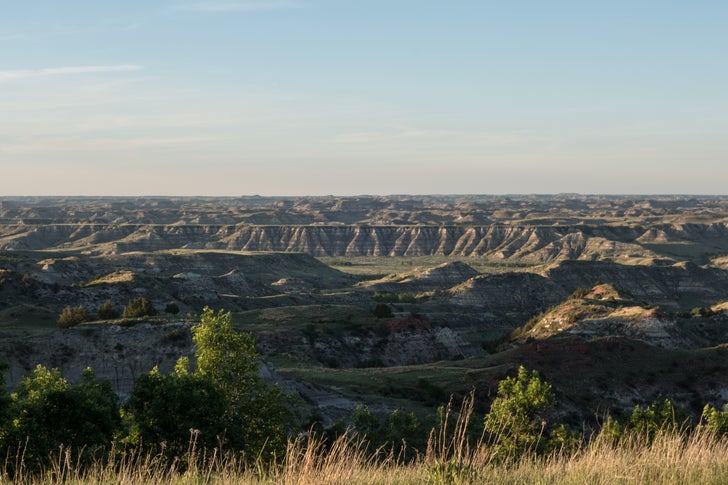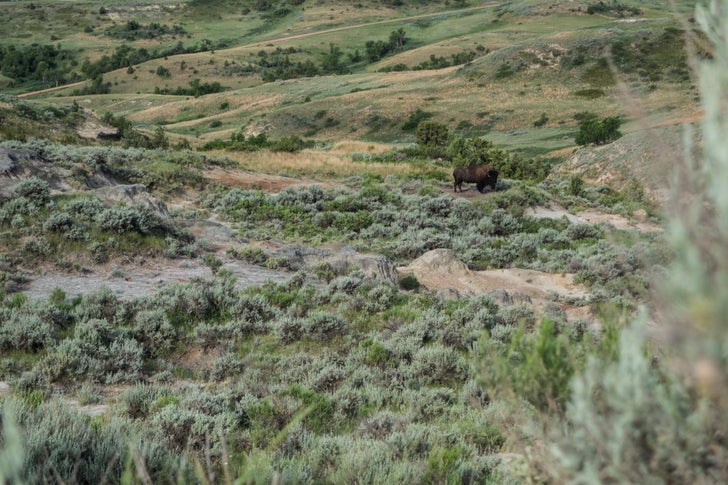 Turn-By-Turn
From the trailhead at the end of road 7305, follow Petrified Forest Trail .7 mile through open brush to the Petrified Forest, where the trail splits into a North and South Petrified Forest Trail. 

Follow South Petrified Forest Trail across a broad plateau, passing Line Tree Trail at mile 3.2 and reach Maah Daah Hey Trail at mile 4.3. 

Cross the Maah Daah Hey and head east-southeast overland to a peninsula on the mesa at mile 4.6, looking east over the badlands as they drop to the Little Missouri River. Camp here. 

The next day, retrace your steps back to the trailhead, finishing at just over 9 miles. 
Trip Planner
Permit Required; free at South Unit Visitor Center Contact Park Office GPX Badlands Bison
Trip Stats
Overall: 3.5/5
Difficulty: 2/5
Duration: 2 days