No Off-Season: These Columbia Jackets Will Keep You Warm and Dry During Your Winter Hikes
There's no need to spend the colder months indoors, as long as you have the right outerwear for harsh conditions.
Heading out the door? Read this article on the new Outside+ app available now on iOS devices for members! Download the app.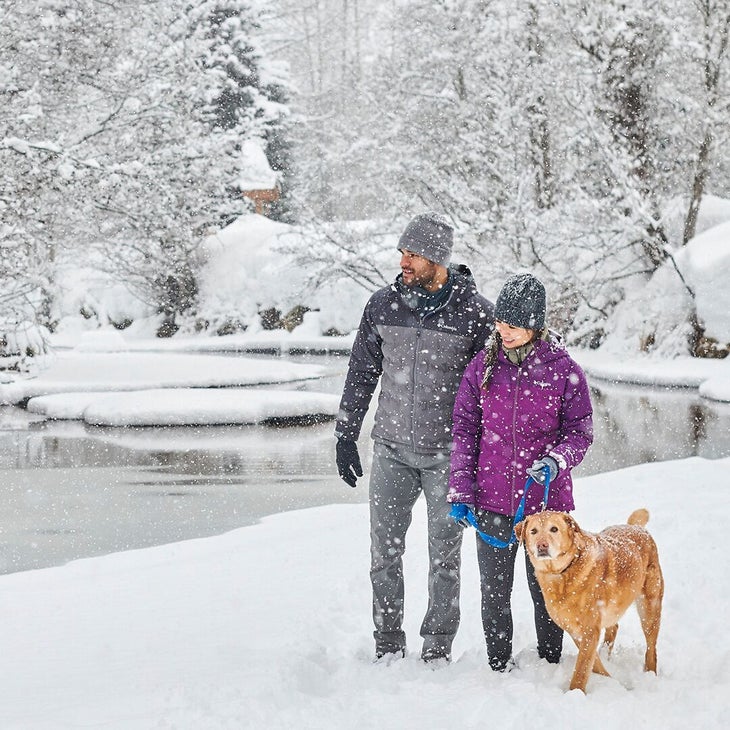 It's getting cold outside—but that doesn't mean you should have to take time off from getting out there with your backpack and adventuring whenever and wherever your compass takes you.
But to really enjoy your experience hiking and exploring in some of the most beautiful places in the world, you have to stay somewhat comfortable out in the elements and inclement weather.
These jackets from Columbia, sold at Dick's Sporting Goods, make for stylish, affordable and, above all, effective jackets for an enjoyable hike, even if you find yourself braving near-frigid conditions.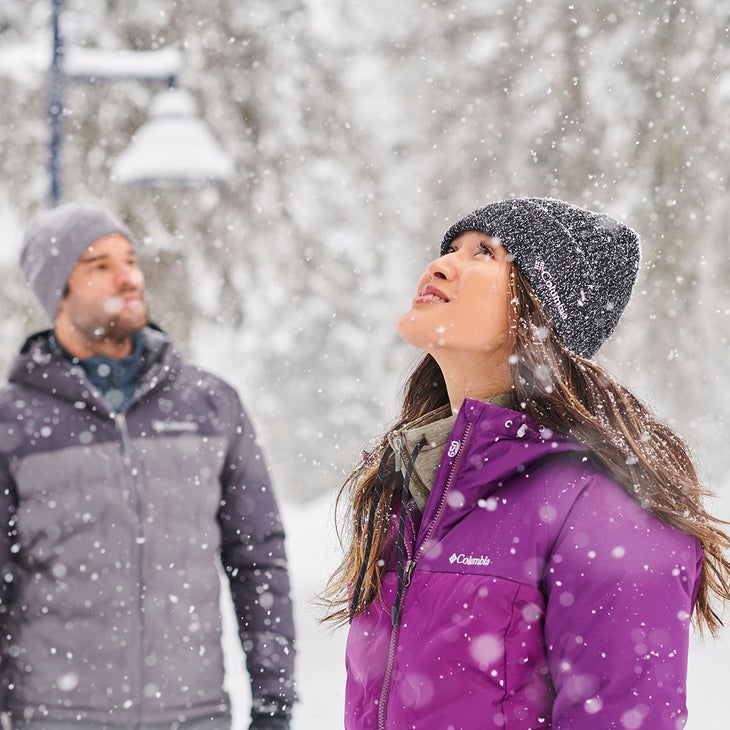 Men's and Women's Grand Trek Down Jacket
The Columbia Grand Trek Down Jacket comes in both men's and women's sizes, and features the innovative technology and careful craftsmanship that have made Columbia jackets a go-to for adventurers from all walks of life who are setting out in many different types of conditions.
The jackets have Columbia's built-in Omni-Heat thermal-reflective lining and a stitch-free baffle design coupled with down insulation—an effective combination that enables the jackets to hold in heat and provide exceptional warmth even (and especially) in the harshest of cold-weather conditions.
The jackets are also ready for rain, snow or that wintery mix that can chill the ill-equipped to the bone and end a hike early. They're waterproof with a breathable, critical seam-sealed construction that keeps you dry and lets you stay out in wet weather for as long as you feel like weathering it.
There are several colors available in both men's and women's, with men's ranging from $199-$219 and women's selling for $219.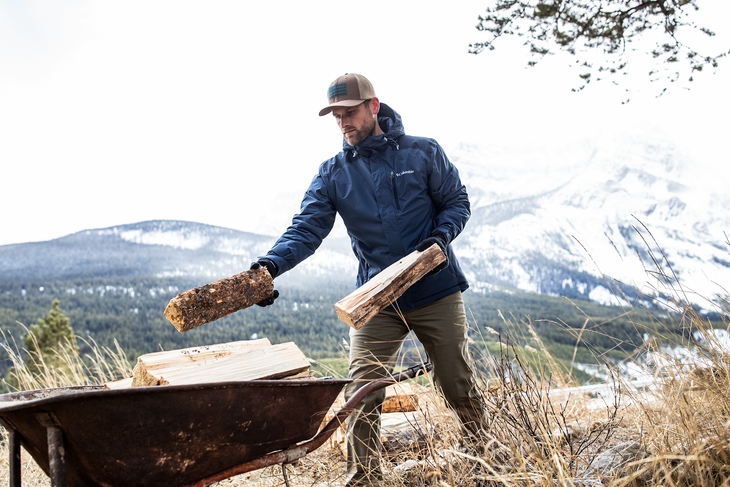 Men's Tipton Peak Jacket
This jacket was initially designed for the slopes, which means it's also up-to-par for a winter weather backpacking adventure. The Columbia Tipton Peak Insulated Jacket features waterproof technology and insulation that will offer plenty of warmth and protection whether you're speeding downhill on skis or a snowboard or getting your steps in going uphill toward a peak during a hike.
It also features plenty of zippered pockets, so you can keep important items close by and within easy reach. That way, you don't have to constantly take off and rummage through your backpack.
There are a bunch of color options, and the jacket comes in at a $109.99-119.99 price point.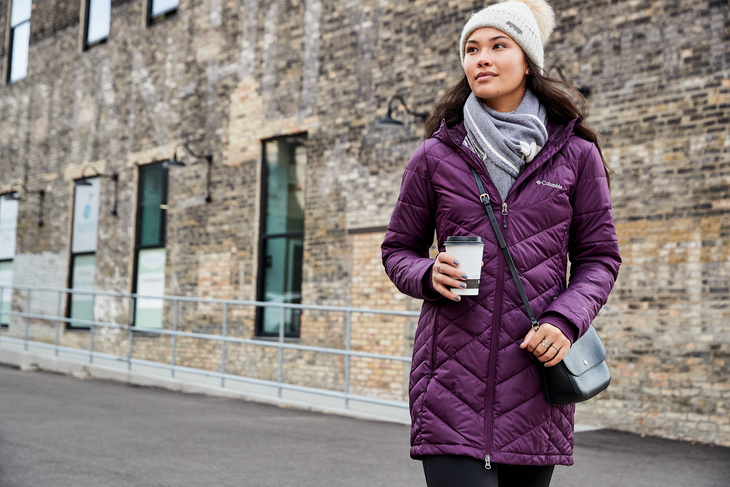 Women's Heavenly Long Jacket
Sure, all Columbia jackets are designed with multi-situational wearability in mind, but the Columbia Women's Heavenly Long Jacket will get you through an intense weather walk through the woods, or a leisurely stroll down the block (maybe with your dogs in tow in either scenario). This stylish hooded jacket features thermal reflectivity and a long hemline that will help keep you warm on the inside when it's cold outside. Its water-resistant shell also repels moisture, so you'll be able to stay dry wherever you're walking.
At $140 with a diverse color selection, you'll likely be able to find a type of this jacket that will help you get through winter after winter after winter.
You can find these jackets along with any other supplies you might need for your winter adventures online at Dick's Sporting Goods.