The Best Snow Safety Gear of 2022
These ultra-light, super-efficient backcountry safety tools will give you peace of mind on steep slopes.
Heading out the door? Read this article on the new Outside+ app available now on iOS devices for members! Download the app.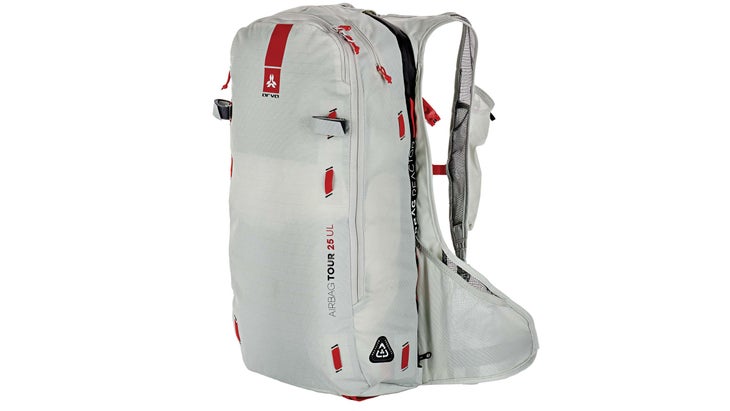 Ultralight Airbag Pack: Arva Reactor Tour 25 Ultralight
As anyone who carries an avalanche airbag pack in the backcountry has learned, they're usually heavy and cumbersome. In addition to weight, the canisters and airbag take up crucial cargo space. But the steel canister on Arva's Reactor Airbag System is the smallest on the market, preserving the entirety of this pack's 25-liter capacity. With the highest psi (and power) of any available system, though, it doesn't compromise on performance. The high-pressure aspiration, along with the increased airflow of two separate airbags, helps them inflate up to twice as fast as other packs (between 2 and 2.5 seconds). If one airbag gets punctured in a slide, you still have the other to help keep you afloat, and their positioning on either side of the body helps protect the torso from trauma and deeper burials. Our light and fast-moving ski touring testers, who took this pack out on day trips with minimal gear in Colorado's Front Range and the Pacific Northwest, were giddy to carry an airbag that "didn't feel like giving someone a piggyback ride all day." However, the thin pack material, featherweight shoulder straps, and tiny plastic buckles did not scream durability. Stick to the basics with water, snacks, an extra layer, avalanche rescue tools, and a small first aid kit to keep from overloading the lightweight zippers.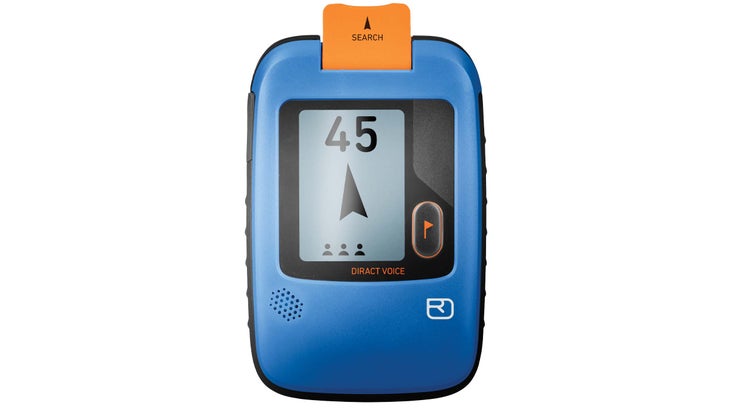 User-Friendly Beacon: Ortovox Diract Voice
The less mental processing you have to do in an avalanche scenario, the better. This beacon allows you to focus your attention on the terrain instead of looking down at numbers and arrows on the device thanks to audible commands that direct your beacon search with a calm, clear, human-sounding voice. The Diract also gives corrections when you're going the wrong direction, tracking on a longer flux line, or holding the beacon too far above the snow in a fine search. Those cues might appeal most to beginner backcountry travelers, but the beacon also has advanced features like detecting interference and then directing you to do smaller search strips when searching for a burial. It also auto-reverts to transmit mode after sitting still for two minutes in case the user is buried when in search mode. "While other transceivers tend to have a slower processing speed in close range, I found that the Diract's fine search mode seemed just as fast and accurate as the rough search mode," claims one tester who used it to practice beacon drills on a hut trip in Colorado's southern San Juans. He also loved the large hook-and-loop flap on the holster that was easier to open than a buckle or zipper with a gloved hand, but testers on our Editors' Choice trip in the Wallowas found that "the 50-meter range left a lot to be desired" and hope that the voice directions will become more specific in the future. The Diract has a rechargeable battery and also comes in a beeping model that doesn't talk to you for $60 less.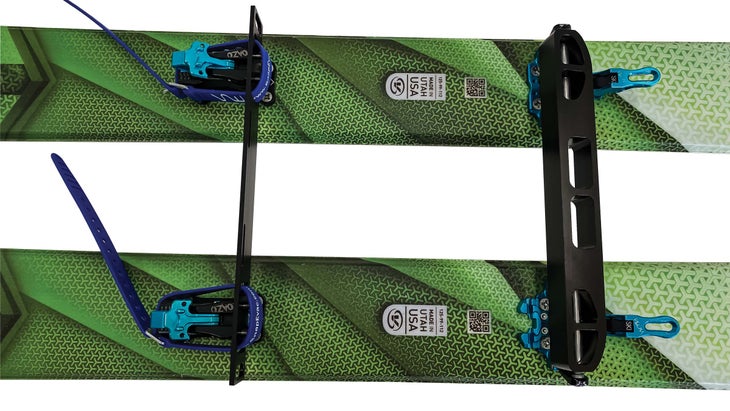 Evacuation Sled Kit: SnapEvac 2.0
There's a surprising lack of light, packable rescue sled options available for winter backcountry users. A small company in Ketchum, Idaho, is looking to fill the gap with this two-part system that snaps two metal plates across a pair of skis: The first one locks directly into the toe pins of any alpine touring tech binding, while the other uses two ski straps to hold the heel pieces in place. The secured, parallel skis can then act as a sled for extracting injured skiers or hauling cargo. "I set this sled up about as quickly as I transition from ski to walk mode," says one tester who played with the SnapEvac 2.0 on a hut trip in Colorado's Medicine Bow-Routt National Forest. The whole system is 11.3 inches long and 1.3 inches wide when packed, so it fits easily into the avalanche rescue tool compartment of any ski pack. The SnapEvac 2.0 weighs just over half a pound, so we had no problem carrying it around all season just in case.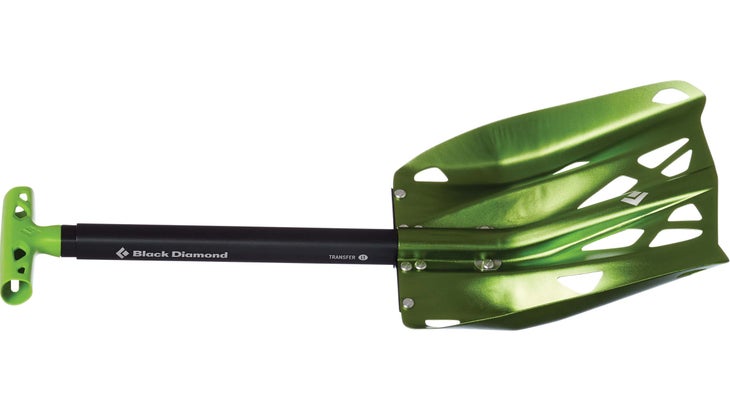 Ultralight Shovel: Black Diamond Transfer LT
Lightweight avalanche shovels used to sacrifice considerable durability and surface area in the blade, which made the prospect of moving large quantities of firm snow in an emergency nerve-racking. Enter the Transfer LT: the lightest shovel certified by the UIAA (International Climbing and Mountaineering Federation) on the market. Its aluminum reinforcement plate at the shovel's stress point—where the handle meets the blade— didn't falter when we were digging out crusty snow pits and basecamps in Alaska's Chugach Range. The 7075 aluminum is as strong as steel and the 216-square-inch blade—big enough for moving snow efficiently in an emergency scenario—fit easily into our slimmest ski mountaineering pack alongside the telescoping shaft with a T-handle. The extra strength of this aluminum, along with the backer plate, allowed Black Diamond to shave weight by using less material than in other shovels, as did the high-density polycarbonate handle.