The Best Backcountry Ski Kit of 2022
Get into the backcountry comfortably—and safely—with these custom picks from a Backpacker editor.
Heading out the door? Read this article on the new Outside+ app available now on iOS devices for members! Download the app.
We've had a slow start to the backcountry ski season here in Colorado: Dry weather combined with above-average temperatures has left some of our most reliable local zones bare into early December. But the snow will come, sooner or later, and I've been spending the extra downtime while I wait tweaking my touring kit. When the powder hits, I'll be ready to go.
You can reuse a lot of your resort gear in the backcountry, but if you can invest in breathable layers and a backpack made for the the rigors of touring, you'll find yourself much happier in the skin track. In addition, you'll need the foundational gear: a solid pair of backcountry skis with bindings and boots, plus the Holy Trinity of a beacon, probe, and shovel. Assemble the kit of your dreams with these hand-picked products from Backpacker's 2022 Winter Gear Guide.
Liberty Origin 106 BC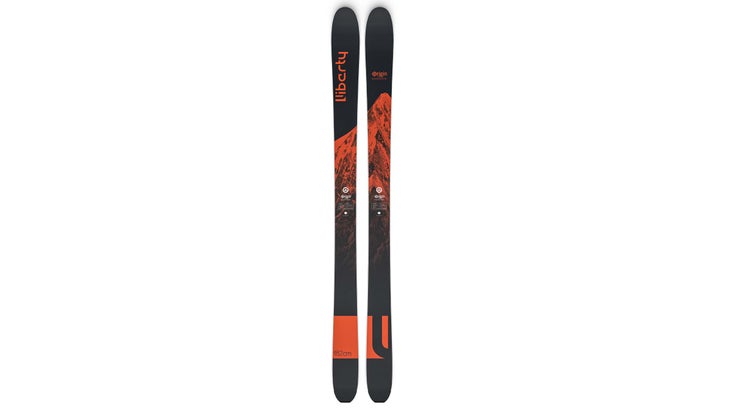 I'm a big fan of the one-ski quiver—it may not float as well as a powder-specific setup on deep days, or edge like a frontside ski, but find a ski that can perform admirably across a variety of conditions and your wallet and gear closet will both thank you. At 106 millimeters underfoot, the Origin BC is fat enough to stay on top of powder but can also carve well on hardpack thanks to its responsive rocker-camber-rocker profile. At 7 pounds, 3 ounces, it won't weigh you down (much) on the uphill either. Pair it with the beefy new Dynafit Rotation 14, which is tough enough to let you drop demanding lines without worry.
$800; Read the full review
Scott Cosmos Pro/Celeste Tour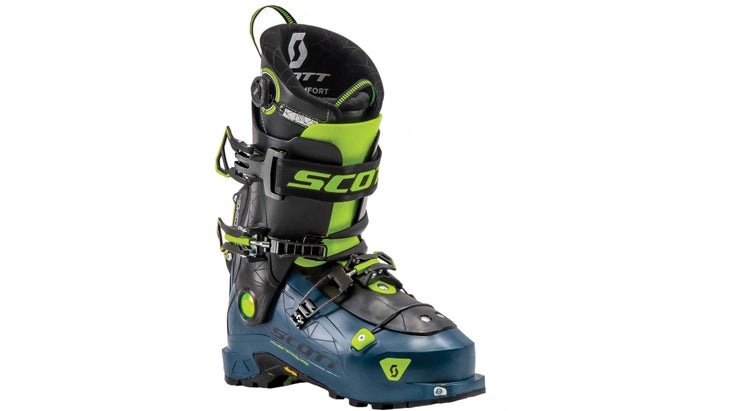 Ultralight touring boots are great on the uphill, but don't always provide the response that I want after the transition. This stiff boot performs like a four-buckle model on the downhill, but it's still light enough that you won't feel weary after your first lap. Despite the resort-ready performance, Cosmos Pro is built for the backcountry—take a peek at the toothy Vibram sole, which stuck easily to rocks, for evidence—and 60 degrees of flex mean that you can tour in comfort.
$800; Read the full review
Patagonia Upstride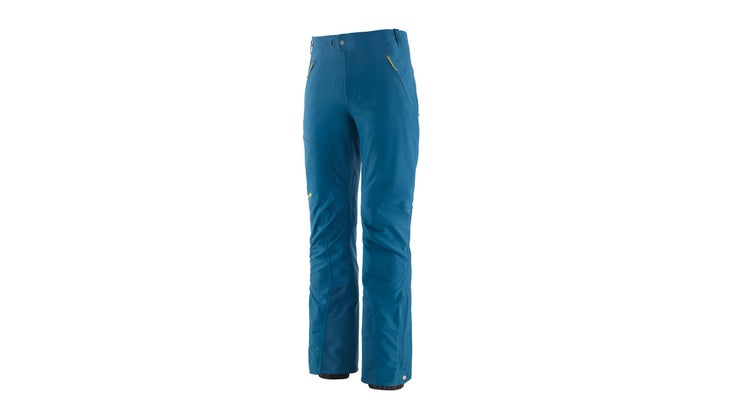 For everything but truly intense, Arctic-adjacent conditions, I prioritize breathability in my snow pants: Unlike a shell jacket you can't easily remove them on the uphill, and breaks become truly miserable when your lower half is soaked in sweat. In testing, the Upstride breathed well in 30°F conditions, thanks to the recycled, knit polyester fabric and three mesh-backed pockets on the thighs. Unlike some other breathable snow pants we've tried, these didn't immediately shred when we had to navigate rocks (credit the scuff guards on the legs), so we expect to be enjoying these for a long time.
$279; Read the full review 
Ortovox Diract Voice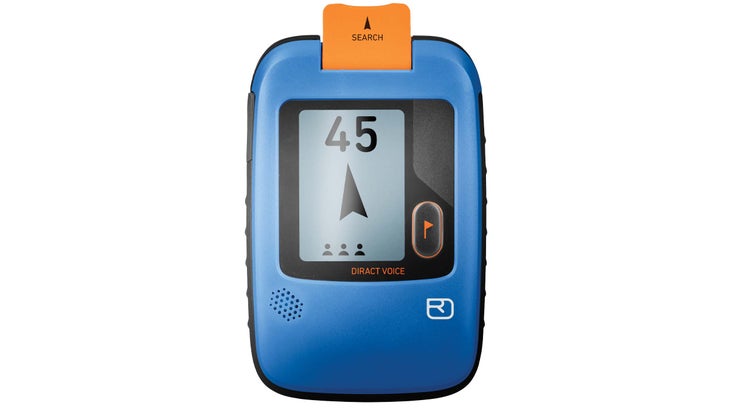 A beacon is a non-negotiable tool for backcountry skiers, though it's one you hope you'll never have to use. In the unfortunate event that you do have to find a buried partner, this model is unique in that it provides voice directions to help, cutting through some of the stress- and chaos-induced fog when seconds matter. While our testers said the 50-meter range left something to be desired, they also found that it performed as well in fine search mode as in rough. They also appreciated that it could correct them audibly when they held the beacon too far off the snow or started heading in the wrong direction.
$380; Read the full review
Arva Reactor Tour 25 Ultralight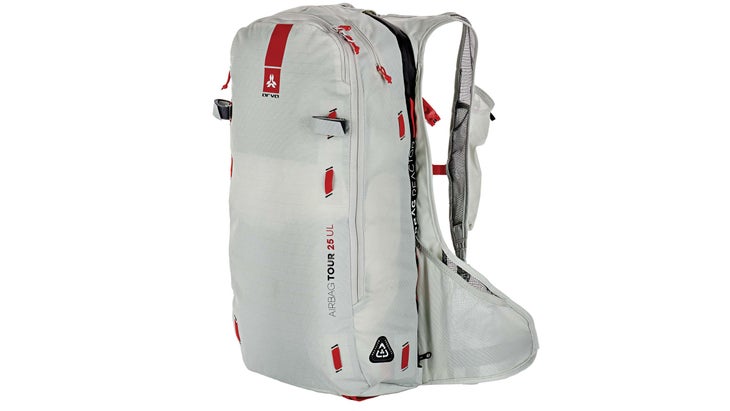 An airbag isn't strictly necessary gear, but on steep descents (or a normal day in Colorado, where our snowpack tends towards the sketchy side) it can provide a much-appreciated safety margin. The downside: Airbag packs are often heavy, adding pounds to your kit. At just 3 pounds, 8 ounces, though, the Reactor Tour 25 is one of the lightest on the market, thanks to a small, high-PSI steel canister, but it performs as well as weightier models. Two separate airbags provide redundancy in case one of them gets punctured in a slide, and the 25-liter capacity is enough to hold the basics—safety gear, an extra layer or two, and snacks and water—for a short tour.
$700 ($875 w/canister); Read the full review
Mammut Trift Half Zip Longsleeve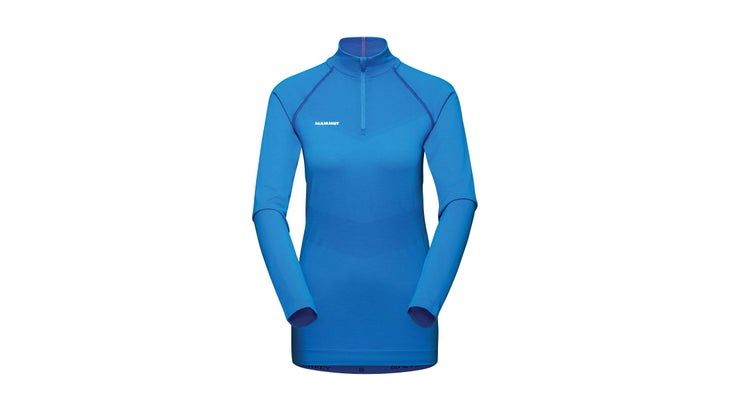 It may be a winter activity, but I'm too hot on ski tours as often as I'm too cold, and I appreciate baselayers that are designed to help me from becoming either. The Trift pairs a breathable knit on high-heat areas like the armpits and lower back with a denser fabric in the rest of the piece to dump heat in the places that tend to accumulate too much of it on high-tempo tours. The merino/synthetic blend dries faster than pure wool would, and we expect that we could wear it longer without intolerably stinking it up than we could with a purely synthetic layer.
$119; Read the full review
Black Diamond Cirque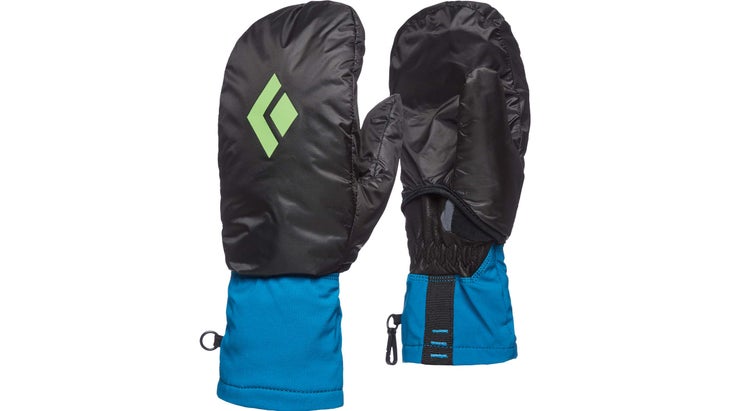 Fumbling with your gloves while taking them on and off can be an awkward time suck on short tours, and I've grown to appreciate randoneé-style light gloves with built-in mitts. The Black Diamond Cirque is designed to save you time and keep you warm on outings in mild and moderate weather. A poly glove with a goatskin palm is light enough to skin in (but won't shred the first time you pick up your newly-sharpened skis). When it's time to transition or the mercury drops, a windproof Pertex overmitt insulated with 40 grams of PrimaLoft Gold stows in the wrist, so you can tug it on without having to break stride.
$80; Read the full review
Big Agnes Danvers/Cora Pullover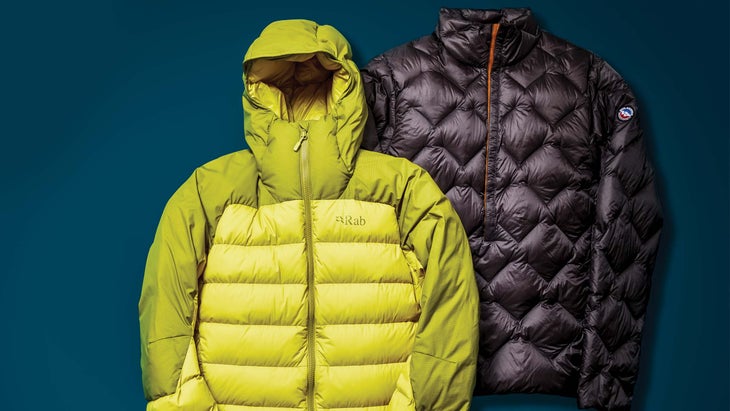 When it comes to picking the puffy for your backcountry ski tour, your mileage may vary. Some friends like to bring ultrawarm crisis puffies for stops. Me? I prefer something compressible and light—I squeeze my backcountry skiing into whatever time I can grab between my work and domestic responsibilities, so I usually carry a warm layer more for insurance than actual use. At just 7 ounces, the Danvers is as light as puffies get, but doesn't lack for features: A DWR coating sheds light precip, while the 12-denier ripstop fabric didn't show a scratch despite its gossamer weight, and our tester reported it kept her warm as part of a layering system down to -12°F. Bonus: It's hoodless, which might not seem like a feature until you've tried to manage the hoods from your baselayer, puffy, and shell all at the same time.
$250; Read the full review
Norrona Lyngen Gore-Tex Jacket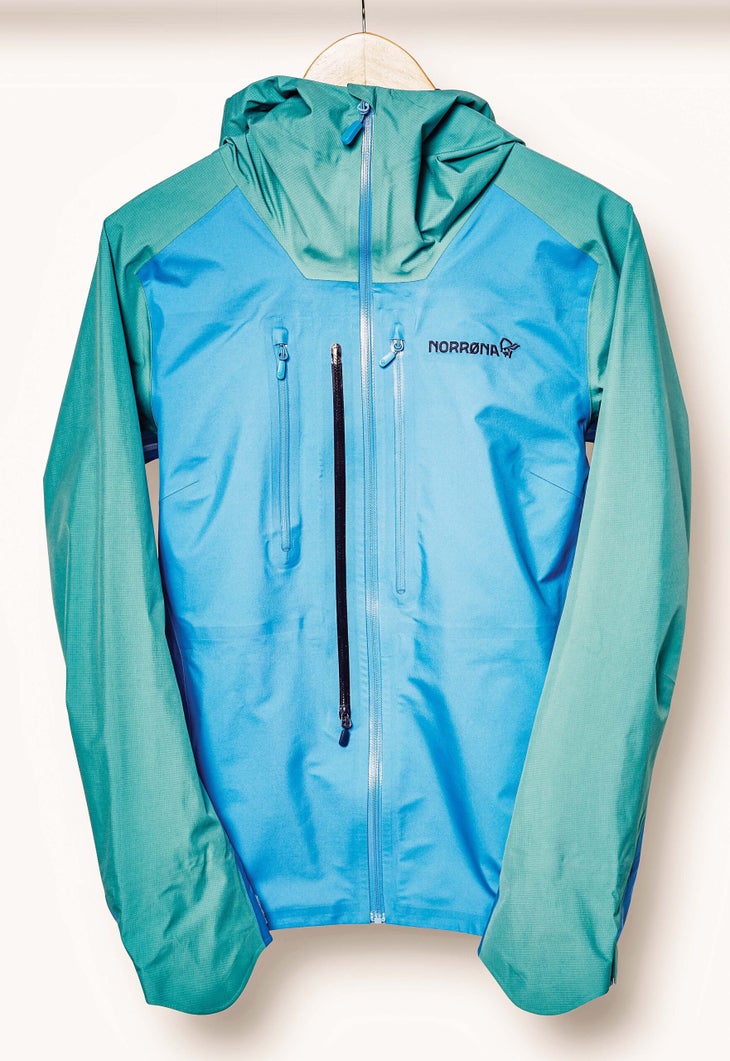 I tend to avoid skinning in my shell, but sometimes, when the snow is wet, heavy, and falling everywhere, it's a better option than going without. The Norrona Lyngen is breathable enough to dump heat on day tours and skimo races alike. Even though its fabric (a 30-denier mix of Gore-Tex Active Shell Fabric with recycled C-Knit fabric on high-wear areas) is on the lighter side, this jacket survived slides down icy mountainsides and a season's-worth of heavy use. The helmet-friendly hood fit nicely over our lids, while the high collar on the jacket sealed out errant flakes from sneaking inside our shell.
$529; Read the full review