The Best New Winter Camping Gear for Finding Comfort in the Cold
These products will help you make a home in snowy climates.
Heading out the door? Read this article on the new Outside+ app available now on iOS devices for members! Download the app.
Once you get your first successful winter camping trip under your belt, you'll love it forever. Snowfall, silence, solitude: all of those fourth-season charms are heightened when you spend the night. But winter camping is daunting to many hikers. After all, making yourself comfortable out in the cold is no easy feat, and a winter camping kit has to be more carefully thought out than a summer one.
When I winter camp, I prioritize warmth and comfort—both physical and of the peace-of-mind variety—over everything else. Other hikers may want to go ultralight, but I prefer to bring along anything that might ease the adventure of spending a night in the cold. Here are my top picks from our 2022 Winter Gear Guide for acing your next snow camp.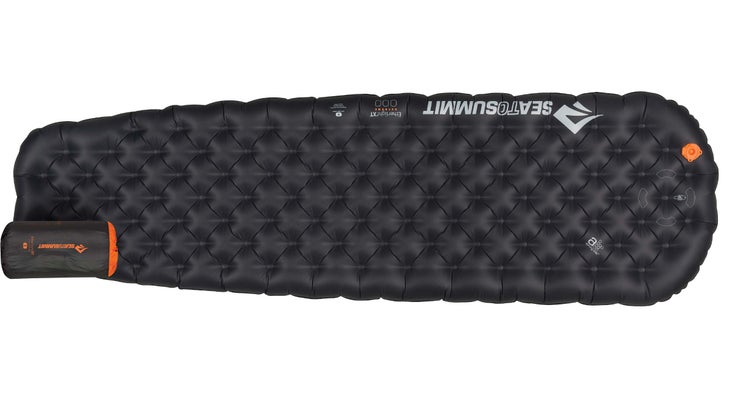 Sea to Summit Ether Light XT Extreme Insulated Air Mat
There are plenty of 0°F-and-below sleeping bags out there, but warm, packable four-season sleeping pads are a rarer find. And while the Ether Light XT Extreme certainly doesn't fall into the minimalist category—it packs down to the size of a roll of paper towels—it weighs only 1.5 pounds and is compact enough to take on a backpacking trip. Where it shines, though, is warmth and comfort: An R-value of 6.2 is well above the R-value of 5 generally accepted as the baseline for winter camping, and the pad's 4 inches of cushion will make even the most bumpy snow surfaces feel like a luxury mattress. Paired with an equally warm bag—like the Kelty Cosmic Ultra 0°F—the Ether Light XT Extreme will whisk you off to dreamland as the snow falls outside.
$200; Read the full review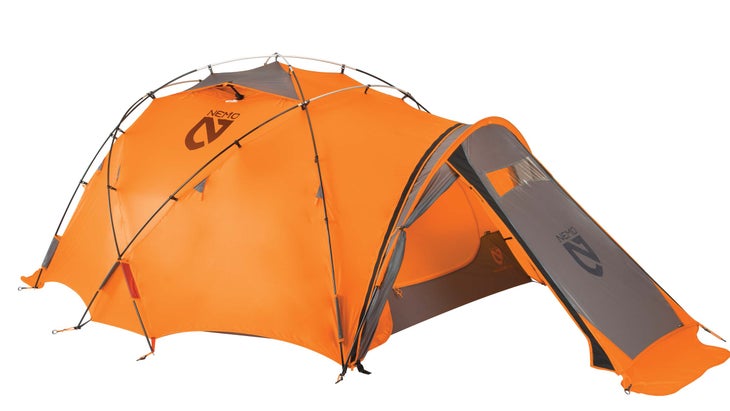 NEMO Chogori 2
You'll most likely be spending more time in your tent in winter than on a warm-weather trip, so you might as well make your temporary home a spacious one. The Chogori is plenty roomy, and can fit two sleepers and all their cold-weather accoutrements (a 12-square-foot front vestibule and a 4-square-foot rear vestibule help with gear storage, and the tent floor measures 36 square feet). This tent is so large that I was able to hang out with two friends inside while wind and snow whipped outside the single-walled shelter; we all comfortably snacked and chatted while sitting upright, and could have slept all three of us inside if we needed to. The Chogori's bomber pole setup means you won't have to worry about getting a tent wall to the face in case of a storm, either.
$750; Read the full review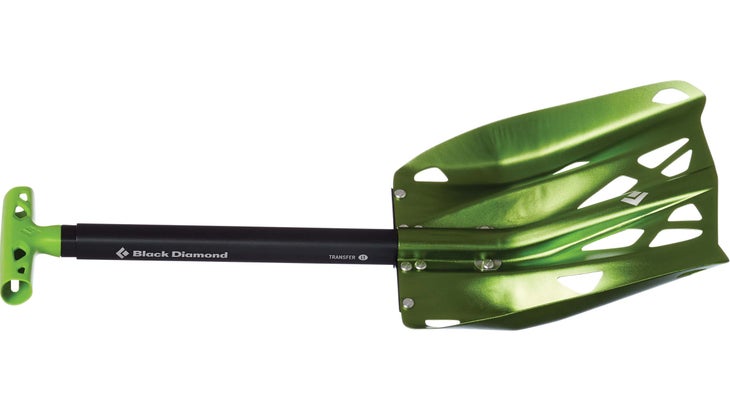 Black Diamond Transfer LT
A shovel probably isn't the first thing on your mind when you think of camp comforts, but hear me out: Any winter campsite is objectively better with a hangout/cooking pit (staying hunkered in your tent the entire time, even if it's the Chogori, is a recipe for disaster), and placing snow blocks around your shelter is essential for a good night's sleep if the wind is howling. Plus, if you're traveling through avalanche terrain to get to your site, a shovel—along with a beacon and a probe—is mandatory equipment. The Transfer LT is extremely light, but doesn't sacrifice any strength or snow-moving ability thanks to aluminum reinforcement where the handle meets the blade. So even if your pack is bulked up with camping gear, this is a must-carry that won't push its weight past the tipping point. 
$90; Read the full review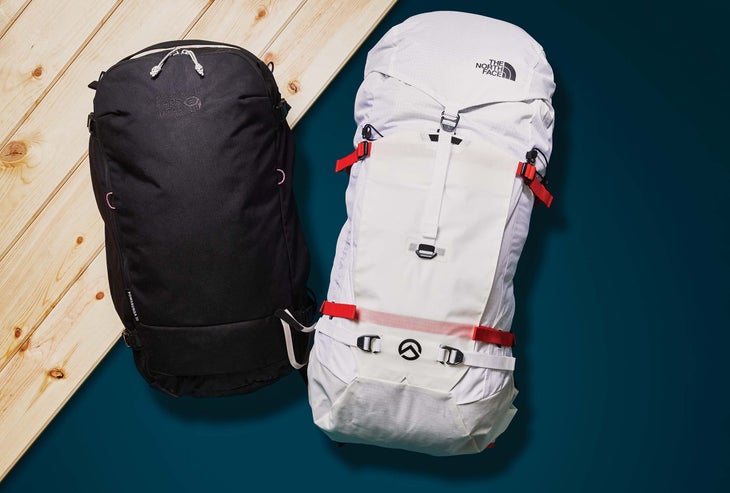 The North Face Cobra 52
Speaking of packs, you'll need a large one to get all your gear to camp. The Cobra 52 has more than enough capacity to fit everything you need—a tent, bag and pad, food, and layers—and has the carrying chops to tote it all. A plastic framesheet paired with two aluminum stays allowed Backpacker editors to carry up to 40 pounds comfortably on a snow-camping trip in Oregon's Wallowa Mountains. The Cobra's profile is tall and thin, though, so it will mirror your movements and won't be too cumbersome if you decide to pair your camping trip with a ski tour or encounter rolling terrain on snowshoes.
$250; Read the full review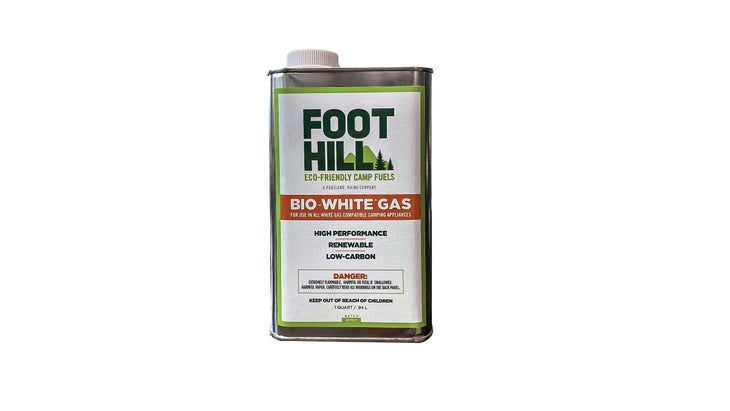 Foothill Fuels Bio-White Gas
Using a liquid-fuel stove is ideal for winter camping, as it maintains pressure better and burns more efficiently at low temperatures than a canister stove. And for fourth-season trips, you'll burn more fuel than usual, as you'll need to melt snow and water takes longer to boil. This gas—made from recycled, refined vegetable oil—will help reduce the environmental impact as you keep your stove cranked. Foothill Fuels produces only half the greenhouse gas emissions of conventional fuel, but burns just as efficiently (if not more so). With this product you can go to bed warm and with a cleaner conscience. 
$15; Read the full review