What's In My Pack: Pacific Crest Trail Crew Leader
A sewing kit, high-tech hydration, and a folding saw never leave her rucksack.
Heading out the door? Read this article on the new Outside+ app available now on iOS devices for members! Download the app.
I am one of the lucky few who can say they commuted to work with a view of the dramatic Castle Crags near Mt. Shasta, and whose office was the San Jacinto Mountains, east of Los Angeles. For a full year, I worked as a trail crew lead for a conservation corps, American Conservation Experience, maintaining the Pacific Crest Trail in California. For eight day stretches—called hitches—volunteers set up a basecamp, either backcountry or frontcountry, then hiked to a worksite on the trail every day. Some weeks, we installed rock walls and steps. On others, we cut back overgrown brush around the trail to clear the path for hikers. One of the gifts of working on the PCT is that there is a lot of it; my crew of twelve got to see a new section every week. Here are my seven essentials worth their weight for long days keeping the trail in shape.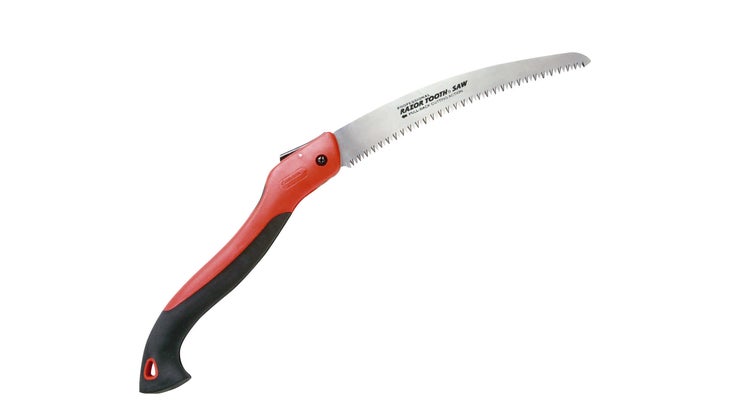 Trail Tools
For general trail work, my tools of choice are a pick mattock (a heavy-headed tool with a pick on one end and a wide, flat adze on the other to cut through roots) and a McLeod, a specialized trail tool that looks and functions like a heavy-duty rake. To cut back brush I mostly get by with a pair of loppers and a folding Corona handsaw. 
First Aid Kit
My conservation corps required our kits be equipped with more than a Wilderness First Responder could dream of, like SAM splints, steri strips and emergency blankets. But on any given day, I was most likely doling out our supply of Band-Aids and moleskin for the blisters that formed from hiking in our all-leather boots, which were required around sharp tools. 
Mapping App
After a few trials with GPS devices and other tracking apps, I settled on Avenza maps on my phone as my favorite method of tracking my crew's progress. Even offline, you can add labels and photos to pins dropped for trail features like drains and steps and record tracks for sections of trails where you've cleared the corridor of overgrown brush. [Shameless plug: Looking for your own fave mapping app? If you're reading this you might already have one: Outside+ members get premium access to Gaia GPS.]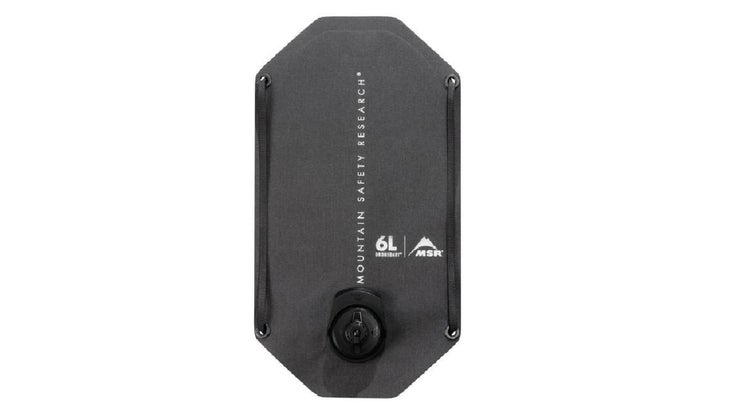 MSR 6L Dromedary
Between hiking a few miles to and from the worksite and spending time in the hot sun, four liters of water per day is the minimum. We had little shade from the SoCal heat during long stretches, so I would keep the cool water inside my 6 liter Dromedary and pour it into a Hydro Flask bottle to sip from. As a crew lead, I opted to carry extra water (more than 3.3 liters worth) in case anyone on my crew ran out. I only needed to donate water once, but that made the extra weight all season worth it. 
Nuun Sport Electrolyte Tablets
I swear by Nuun Sport tablets. They aren't sugary and their packaging leaves less trash than other brands I've experimented with. Nuun's strawberry lemonade and tri-berry flavors keep me motivated to drink more throughout the day, and I sometimes create my own flavors by combining two tablets in a full liter of water. I also always carry Nuun Energy, the brand's caffeinated option, which proved essential to getting me back on the trail after my usual lunchtime nap in the shade.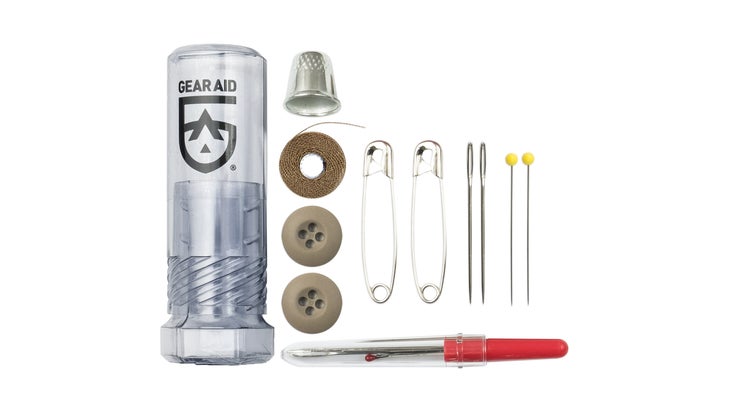 Gear Aid's Outdoor Sewing Kit
This became an essential after I ripped a hole in the crotch of my only pair of work pants on a backcountry hitch. I jabbed myself one too many times with loose sewing needles floating around my bag, so I finally invested in Gear Aid's Outdoor Sewing Kit, which comes with extra strength thread and keeps everything bundled in a small case. 
Poop Kit
When you have a well-fed crew of twelve in the forest for a ten hour workday, somebody will inevitably ask for the zip-lock bag of toilet paper and hand sanitizer. Fortunately, by the nature of our work, digging tools are always at hand for a quick cathole.