What is Super Ultralight, and How Can You Achieve It?
The next level in lightweight backpacking requires making some tough choices. Here's how to navigate them.
Heading out the door? Read this article on the new Outside+ app available now on iOS devices for members! Download the app.
In decades past, most people considered ultralight backpacking a niche pursuit. Today, that's no longer true. Whether that's due to the rising popularity of thru-hiking, the proliferation of online information, or improvements in backpacking gear is up for debate. The average consumer can easily walk into an outdoor store, peruse the shelves, and leave with a backpacking setup that clocks in at about ten pounds, the commonly accepted cutoff for ultralight consideration. 
The abundance of ultralight gear, of course, has enabled purists and obsessives to push the envelope further. Enter super ultralight backpacking, the next level of gear wonkery. If most backpackers have to cut their pack weight in half to achieve an ultralight kit, attaining super ultralight status requires doing it again: The cutoff is just five pounds. That's no easy task, but if you have your sights set on a super ultralight setup, we've put together some tips to help you get started.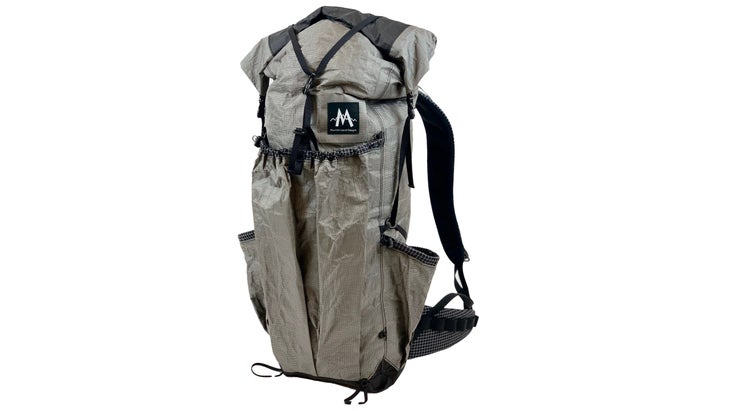 Focus on Big Ticket Items
There's not much wiggle room when it comes to gear selection in a truly featherweight setup. To achieve a five-pound baseweight, your choice of big ticket items like packs and shelters is extra important. Your pack should ideally weigh less than a pound, which rules out most packs with suspension systems or a capacity of more than 45 liters—look for a frameless model, like the Mountain Laurel Designs Burn, instead. One pound is a good rule of thumb for shelters as well, which means tarps, bivies, and tarptents will be your most viable options. As with many things ultralight, you'll likely pay a premium for the lightest gear available, like packs and tents made of Dyneema and EPL Ultra.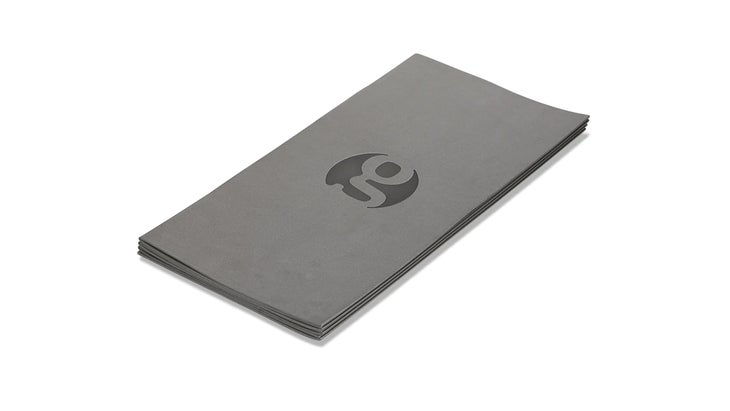 Forget About Luxuries
To a traditional backpacker, going ultralight might seem like an exercise in masochism. However, it's perfectly feasible to have a ten-pound baseweight while still bringing along a luxury item or two: a comfy sleeping pad, a book, or even a pair of binoculars. If you have your sights set on a five-pound pack, though, the calculus changes. Even a single unnecessary item can ruin an otherwise perfectly optimized super ultralight set up. Replace your cushy pad with a thin foam one like Gossamer Gear's Thinlight, which measures just ⅛ inch thick and weighs three ounces. As for other luxuries like cameras, Kindles, or playing cards? Leave them behind and try to appreciate your surroundings, instead.
Conditions Matter
If you're looking to truly minimize your pack weight, remember that it will always be easier on shorter trips in perfect weather conditions. For many people, a super ultralight baseweight might not even be feasible when the temperatures dip or the rain just won't let up. As an example, even the lightest three-season down bags weigh in at two pounds or more, which could be the thing that pushes your kit above your goal. The same goes for high-quality rain gear: a GORE-TEX Pro shell can clock in at 14 ounces or more, which simply won't fly. If you're experimenting with a super ultralight kit, your first outing should be an overnight trip in dry, summertime conditions. If you're not miserable enough to give up after that experience, you can push the limits of weather and climate a bit more in the future.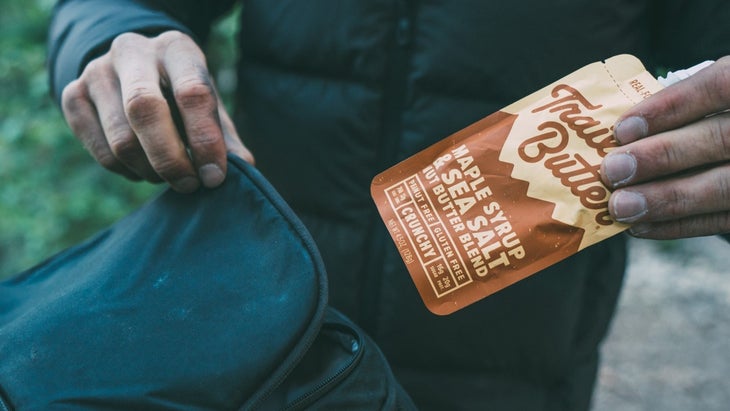 Count Your Calories (Per Ounce)
There isn't much point in dropping your baseweight to single digits if your food bag weighs a comparative ton. Reduce the weight of your backpacking food by choosing high-calorie options whenever possible. Aiming for 100 calories per ounce is good, but 160 is even better. If you're banking 4,000 calories a day while hiking, the difference between the two is stark—about a pound in your food bag for every day on trail. But hitting such a high calorie ratio without completely abandoning nutritional guidelines isn't easy. Some trail staples, like almonds (163 calories per ounce) and peanut butter (167 calories per ounce) hit the mark. Others, like oatmeal (110 calories per ounce) and tuna (32 calories per ounce), fall short. Rather than cutting out proteins and starches, supplement them with foods that pack a real caloric punch, like olive oil, coconut oil, and sunflower seeds.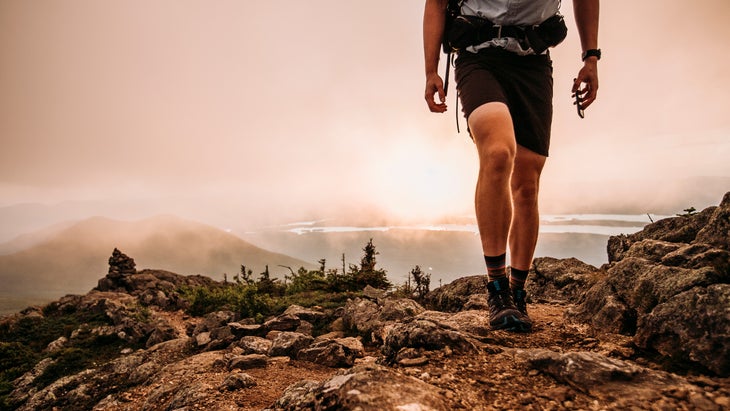 Change Your Mindset
It's no coincidence that a super ultralight hiking style is most popular among those putting down mega miles or chasing FKTs. There's no rule that your mileage has to go up as your baseweight goes down, but the fact remains that a lighter pack will be more comfortable while hiking and less so once you reach camp. Embrace this reality. A superlight pack is an invitation to push your limits, so spend your days on the move rather than taking leisurely lunches or sitting around in camp. That means you'll travel farther, explore more terrain, and potentially set a personal record in the process.