Would You Wear All-White Gear to Save the Environment?
The eco-friendly design trend is finally gaining momentum.
Heading out the door? Read this article on the new Outside+ app available now on iOS devices for members! Download the app.
Every piece of outdoor clothing or gear we buy has an impact. A financial impact on our wallets, sure, but an environmental and human impact, too. Someone, somewhere, had to design each backpack or sleeping bag, stitch it together, clean it, dye it, and ship it across the world so we can go out and explore. But some types of gear have more of an impact than others, and the textile industry is a notoriously environmentally-unfriendly one. One part of the process with far-reaching negative impacts? Synthetic dyes.
In factories in the countries that manufacture our outdoor clothing and gear, workers are exposed to chemicals that most of us wouldn't want within a mile of our bodies. The process pipes harmful emissions into the atmosphere. Massive amounts of toxic wastewater left over from the dyeing processes end up in streams and rivers, devastating natural ecosystems, and making it one of the largest pollutants of water supplies worldwide.
Fortunately, eco-conscious brands are ready to do something about it: dye-free gear, from stark white packs to colorless sleeping bags to milky-hued boots. And while undyed gear isn't a new concept for outdoor brands—the trend has been trickling in and out over the past five years—what was once a one-off concept is finally gaining velocity. That goes for consumers, too, who show signs of overcoming their fear of dragging white stuff through places where dirt, mud, and grit abound, in favor of sustainability.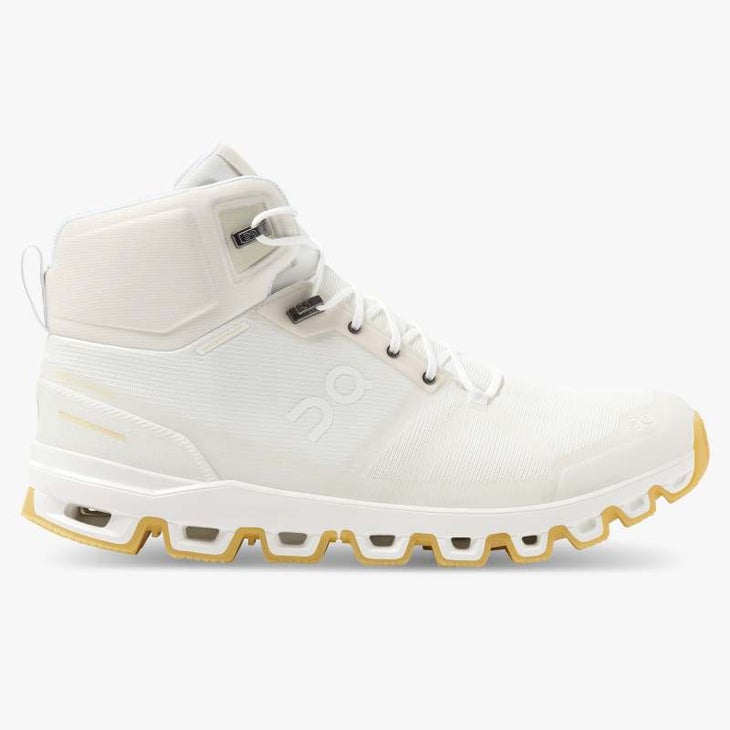 The garment industry is one of the world's worst polluters, and dyes are one of its most dangerous parts. The colorful dyes used in outdoor gear can contain heavy metals and can be toxic, mutagenic, and carcinogenic. And, due to their high volume of complex chemical compounds and the fact that dyes—especially ones meant for the outdoors—are designed to resist light, temperature, and detergents, those compounds often can't be effectively filtered out in wastewater treatment plants. They end up getting discharged into waterways and used by local communities for irrigation, and in places lacking reliable access to indoor plumbing, for bathing and even drinking.
In fact, according to studies on the toxicity of dyes, of the 800,000 tons of synthetic dyes that are produced every year by the apparel industry, up to 200,000 tons end up in nearby waterways due to inefficient dyes and dyeing processes (some dyes are only 50 percent effective when it comes to adhering to fabrics and require enormous amounts of water). 
People suffer, but so do fish and other wildlife. The same process affects plants, harming soil microbes and impeding photosynthesis, germination, and growth. What's more, the non-biodegradable elements found in these dyes can persist in the environment for up to 13 years.
"Environmentally speaking, the amount of chemical and water used in the dying process is, to put it bluntly, absurd," says Charlie Ranahan, product manager of equipment and accessories at Mountain Hardwear. Mountain Hardwear, a major proponent of the undyed movement, has rolled out a full lineup, including the Lamina Eco AF synthetic sleeping bag, several Alpine Light packs, and all three of the brand's new ultralight tents (the flys of the Nimbus and Strato are undyed).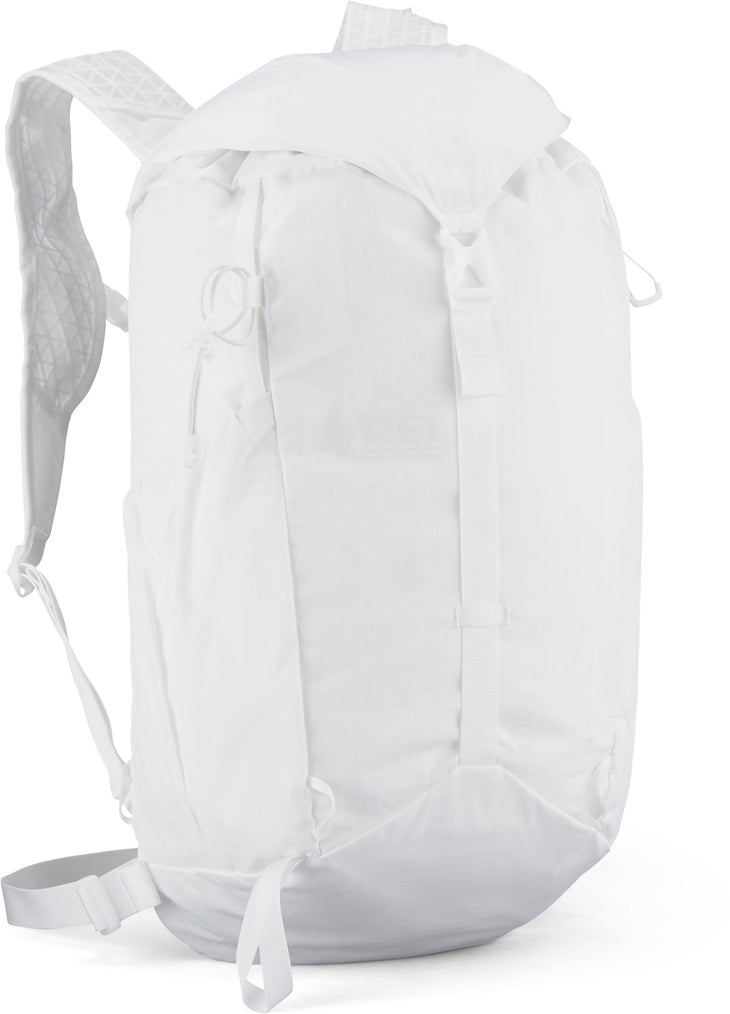 They weren't the first. Columbia released their undyed, recycled, and PFC-free OutDry Extreme Eco rain jacket in 2016. Patagonia launched a collection of undyed clothing, including their iconic Snap-T, in 2014. And lifestyle clothing brands like Housework have been offering undyed lines of clothing for years. But consumer demand for more sustainable gear and practices from outdoor brands, it seems, has finally shifted the tide. 
REI Co-op is one of many that jumped on the wagon this year. The brand offered their popular Flash 22 Pack and Trail 2 Waistpack in completely undyed fabric this spring. By doing so, the brand says, it reduced the fabric's greenhouse gas emissions by 14 percent and its water requirements by 18 percent. It can save brands money (often a nominal amount according to Ranahan), but also often requires more groundwork by textile teams to make this happen at the fabrication level.
Jack Wolfskin is dipping its toe into the trend with their undyed lifestyle shoe, the Ecostride, which is made with an undyed hemp upper and sustainable cork insole. On Running also released their new Cloudrock Raw undyed hiking boot, designed when the brand found that the dyeing process accounts for around 36 percent of their environmental footprint during production. The North Face currently offers an undyed sweatshirt and pant in addition to several Summit Series technical packs that will be available this fall.
But one or two pieces of undyed gear in a lineup don't make a company sustainable, and more and more brands are coming terms with that.
"Greenwashing is far too common in the apparel world and the product world as a whole," says Ranahan. "Utilizing undyed fabric is just one technique to reduce our impact on the Earth, and while it is incredibly effective, it isn't—and never will be—the main driver of positive change. It's up to brands across the industry to prioritize sustainability at all levels of the business, including sourcing, materials, transportation, manufacturing, and product lifecycle."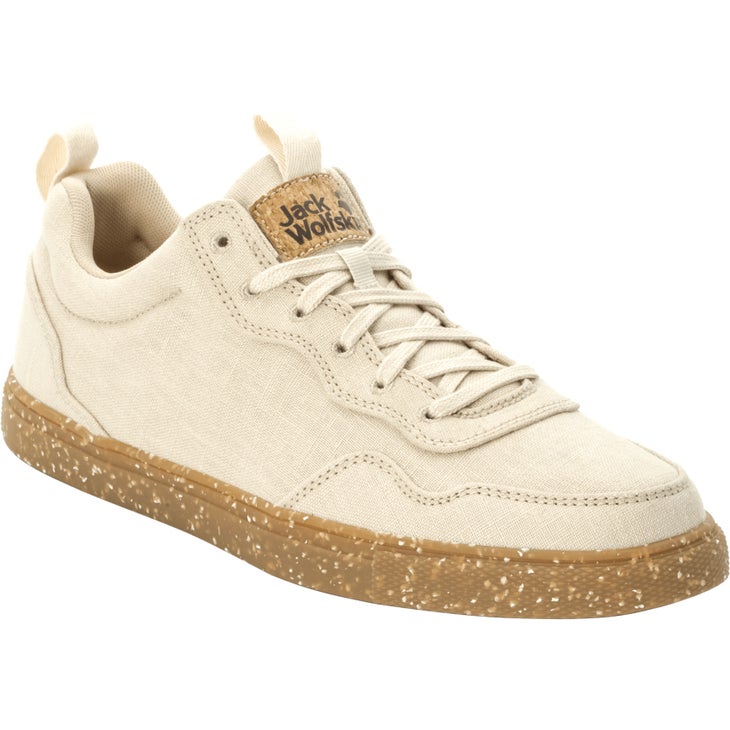 Are customers opening their arms (and their gear closets) to all the bright white gear they've been clamoring for? So far, the answer seems to be yes. REI's Flash 22 Pack sold out in, well, a flash (a month). Mountain Hardwear's packs are seeing a steady climb in sales as the brand educates its less-informed consumers about the sustainability of undyed fabric through advertising, though the sleeping bag hasn't been quite as popular. The North Face Senior Manager of Global Sustainability Carol Shu says she's been getting lots of positive feedback on their undyed products. Sales across the brands indicate that most outdoorists understand the importance of sustainability and are willing to try something new. 
Jack Wolfskin's Equipment Director, Dirk Hondrich, explains why he thinks consumers are so interested: "Undyed materials are easy to communicate and recognized by the consumer as a sustainable story, and speak to the challenges of the dying process. Simply, it looks obviously different and awakens consumer interest just from the look."
As for white gear's inherent inability to maintain a like-new appearance, some designers believe its inclination to filthiness is actually a favorable quality. "I liken it to a human [body]: all the scars, the bumps, the bruises—that's what makes us, us. And that's what makes our gear; our gear is nothing without the trips we put it through," says Ranahan. "A nick here, a stain there. It's like a battle scar—a source of pride."